Wasserwerk 1
HS 2016 Haushalt
The Burdens of Linearity
Linear typologies for collective slopeside housing include both the terrassenhaus as well as the terraced houses as we find at Neubühl or here at Wasserwerk I. And yet, each of these types could be said to be more of a linear aggregation of boxes than a truly linear form. This project attempts to take linearity more literally—the genossenschaft as a line (i.e. the Lettenfussweg) impregnated with household objects. Rather than mimicking or adhering directly to the topography, the building itself becomes topographical.
Placed along the tracks near Banhof Wipkingen, this inhabited wall forms a barrier between passing trains and the terraced houses of Wasserwerk I. The lonely, speculative chalet from an unrealized vision for collective housing now serves as a guesthouse.
Project by:
Luka Travas
Martin Zwahlen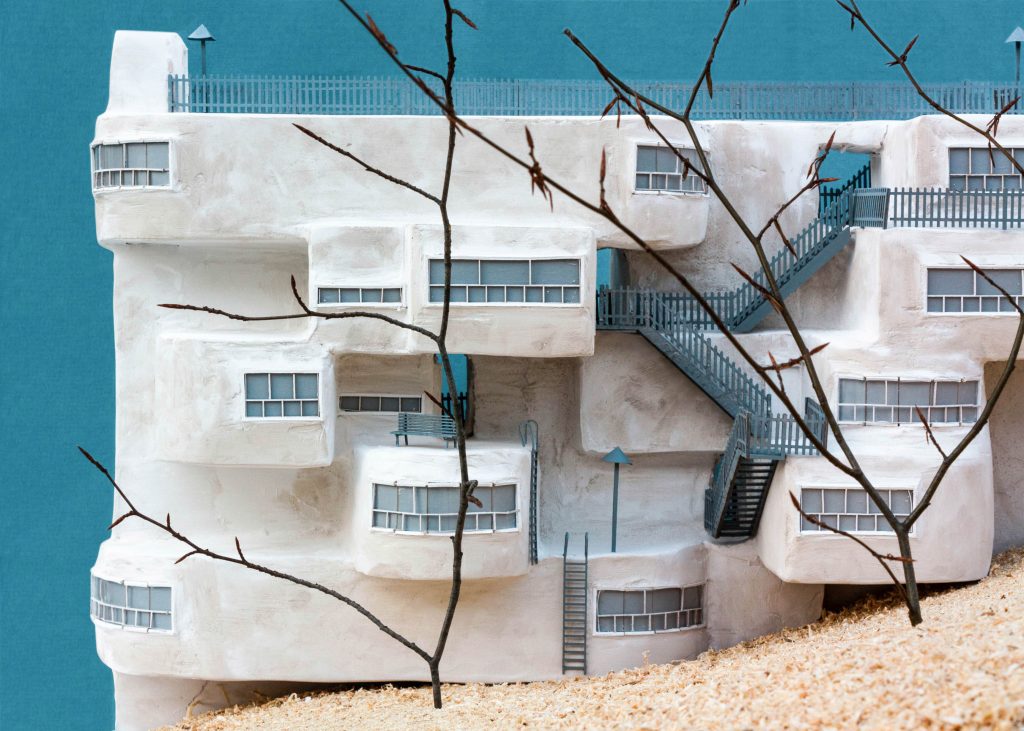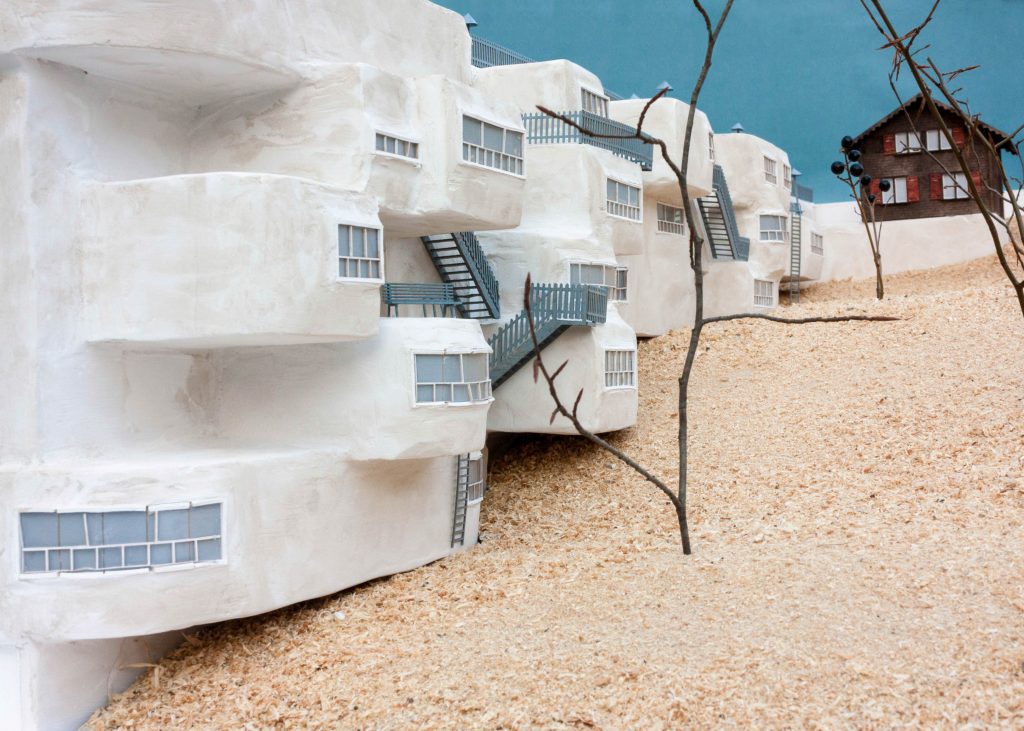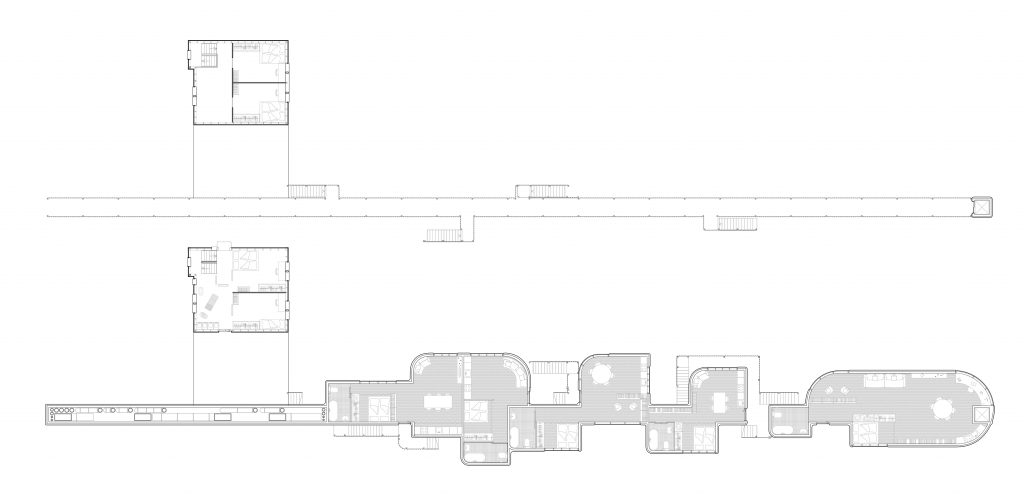 Plan: Form Follows Furniture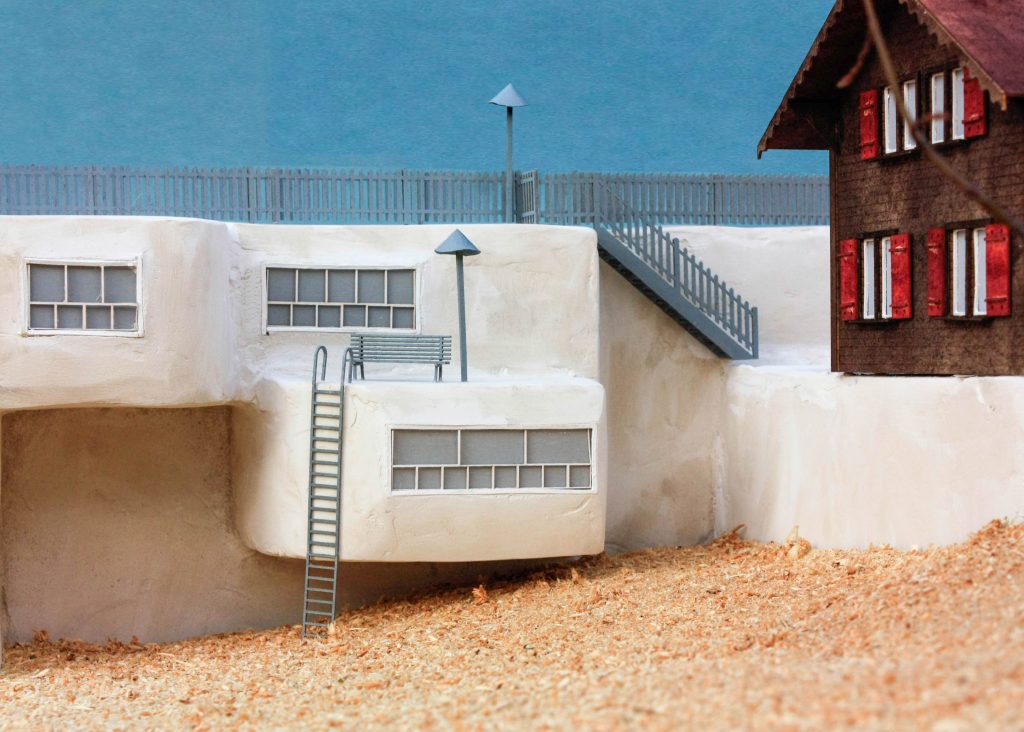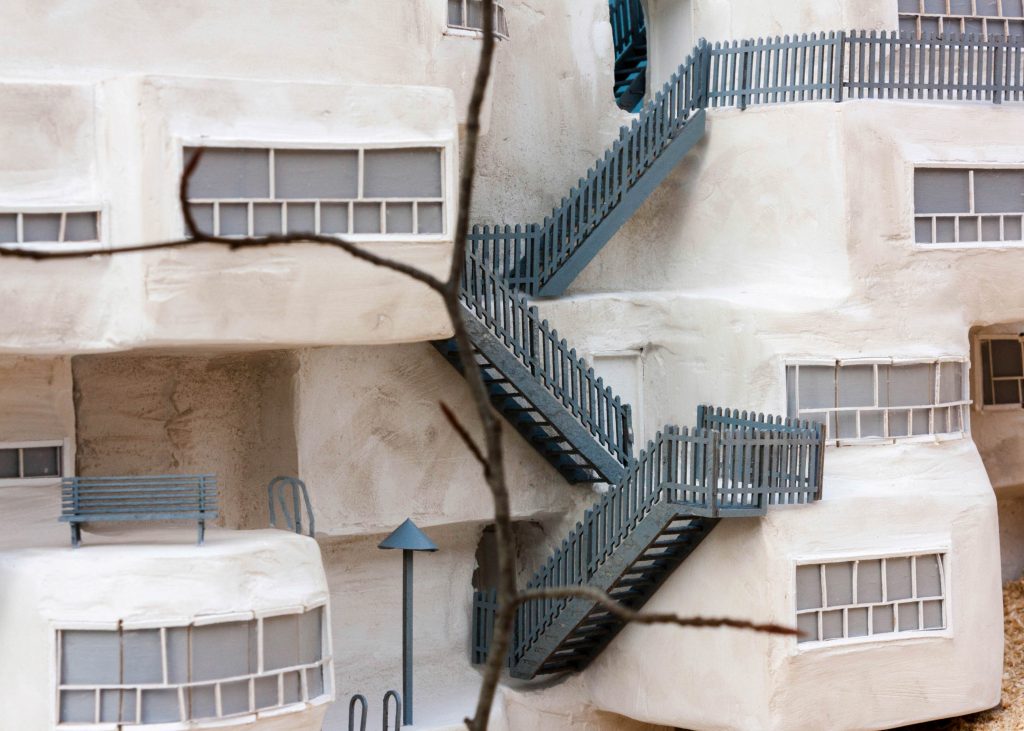 A vertical topography: Stairs connect individual units to the now airborne Lettenfussweg.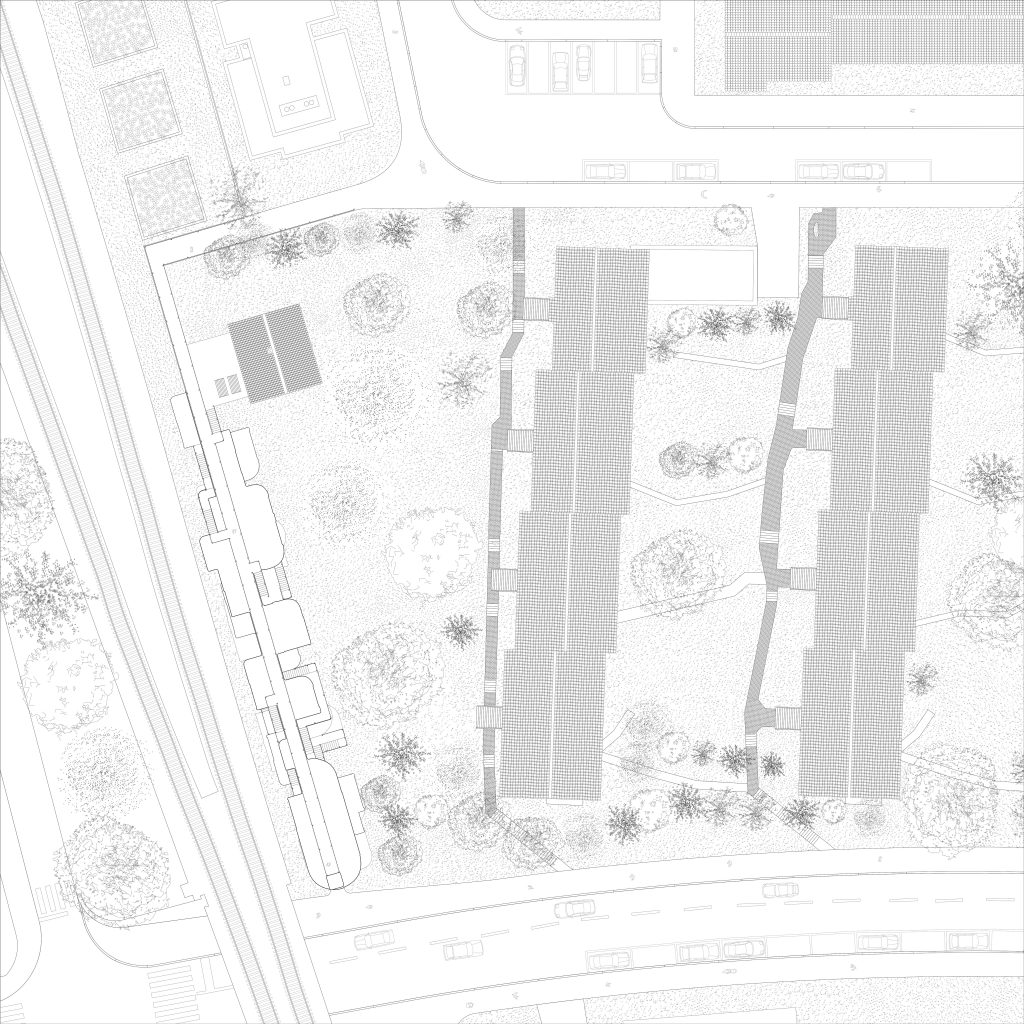 Site plan: The Lettenfussweg is placed on top of the the building. A public elevator provides a less tedious connection between Wasserwerkstrasse to Imfeldstrasse.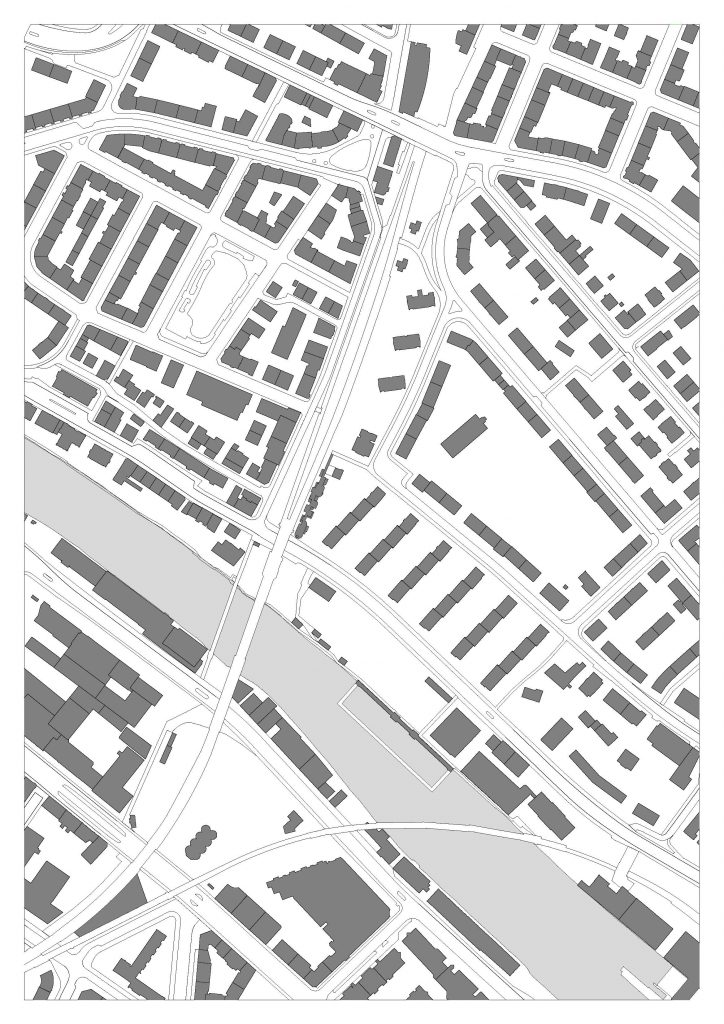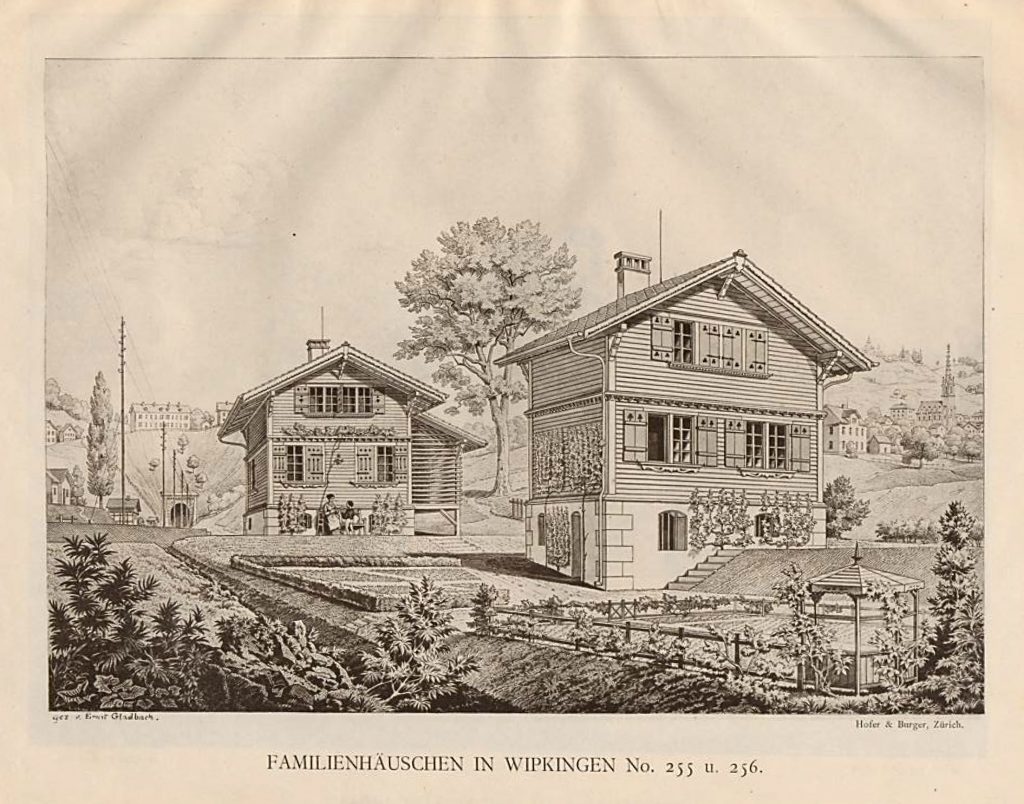 The original scheme for Wasserwerk I envisioned a settlement of freestanding chalets. Only one was built.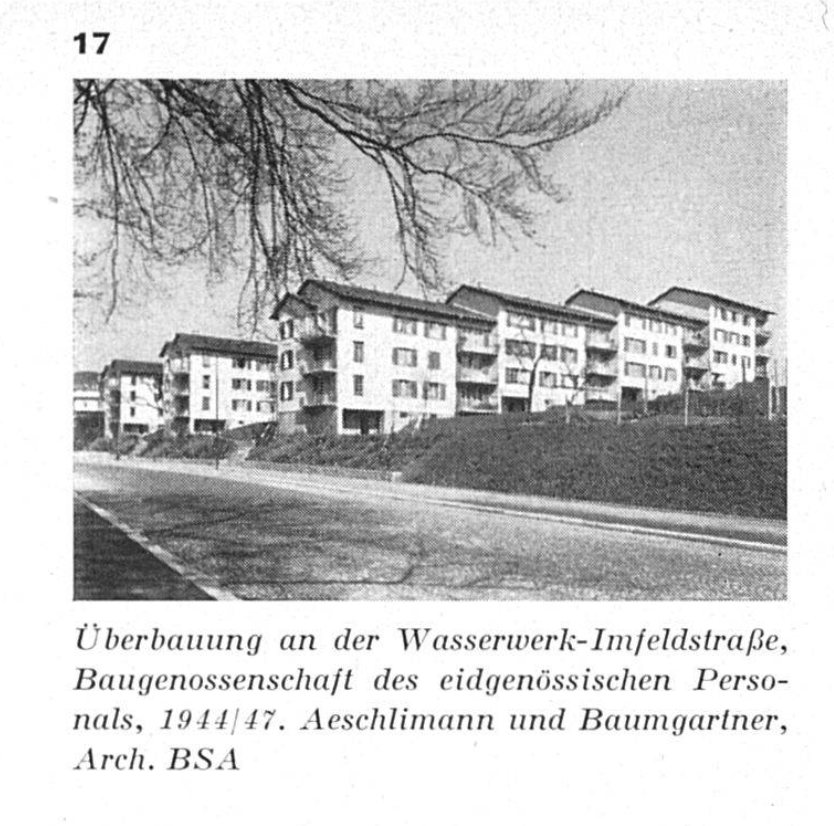 Wasserwerk I Genossenschaftssiedlung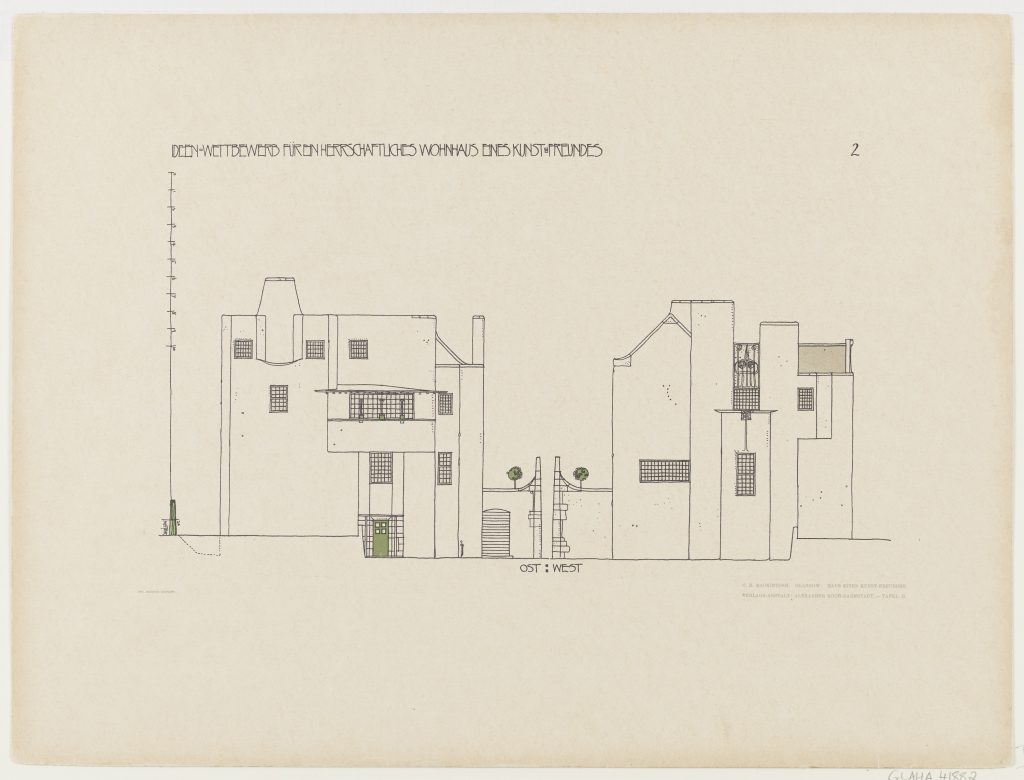 Precedent: East and West Elevations of Charles Rennie Mackintosh's 'House for an Art Lover' featuring a 'plastic' or freeform enclosure.