Ottostrasse
HS 2016 Haushalt
The Nasty Little Brother
At Ottostrasse, a comparatively small band of single-family row houses is embedded within a block of five-story apartments. While the single-family building was originally given some of the same formal elements and features as its larger siblings, it was never able to fit into their clothes—it was too short and squat to establish the dignified repetition, rhythm, and order of the larger and longer volumes. It also sits directly behind a much more grand and imposing sibling which has the prestigious civic responsibility of presiding over the Josefwiese—the single-family building has no important urban task.
This project intervenes on behalf of the lesser member of this ensemble in an attempt to give it its own expression and confidence—without removing it from the family. The result could be described as a form of abstraction which, rather than moving towards the generic or universal, isolates contextual idiosyncrasies to develop a singular expression.
The transformation is both a critique and affirmation of its larger sibling. The five-part elevation respectfully mimics the stature of the main building—but the treatment of elements differs considerably. For the main apartment building, individual elements like windows or apertures mark individual rooms and are stacked and ranked in a rhythm or pattern which serves to articulate the larger mass. In the revised younger brother, individual elements (roof, stair, window) resist assimilation or subordination (into surface pattern) by operating at a scale which transcends the individual spaces they serve. In this sense, the parts are the whole rather than being subordinated to it.
Project by:
Mathilde Sudan
Sophie Piticco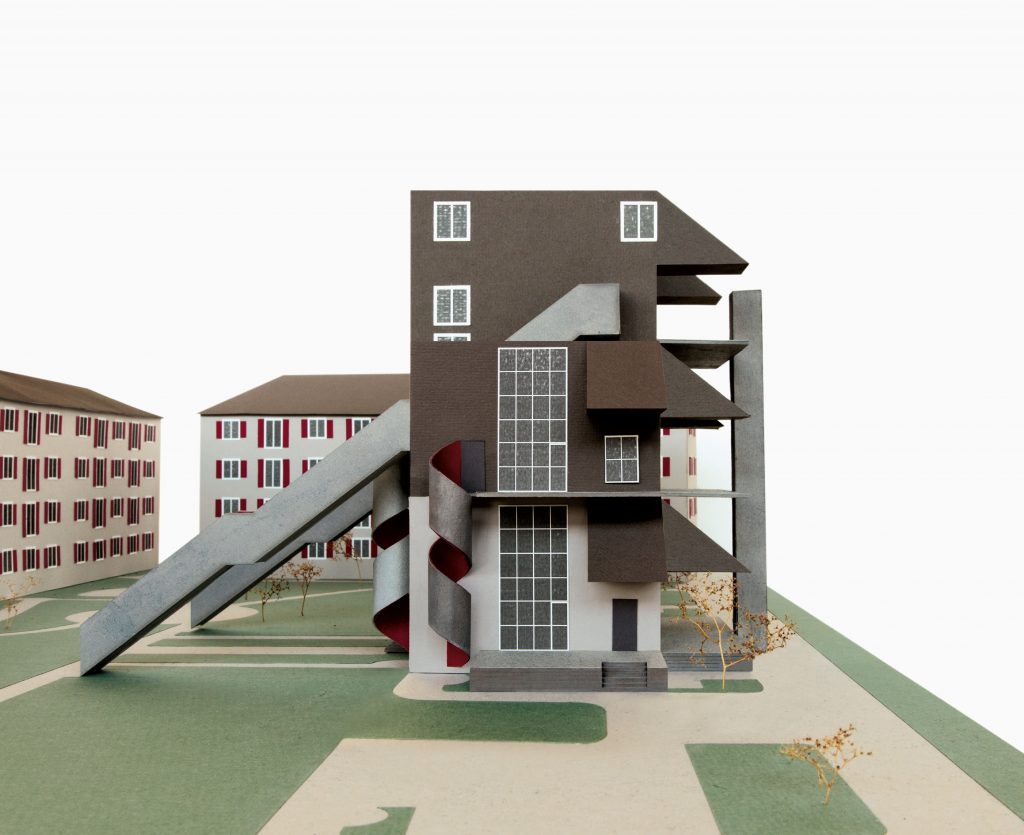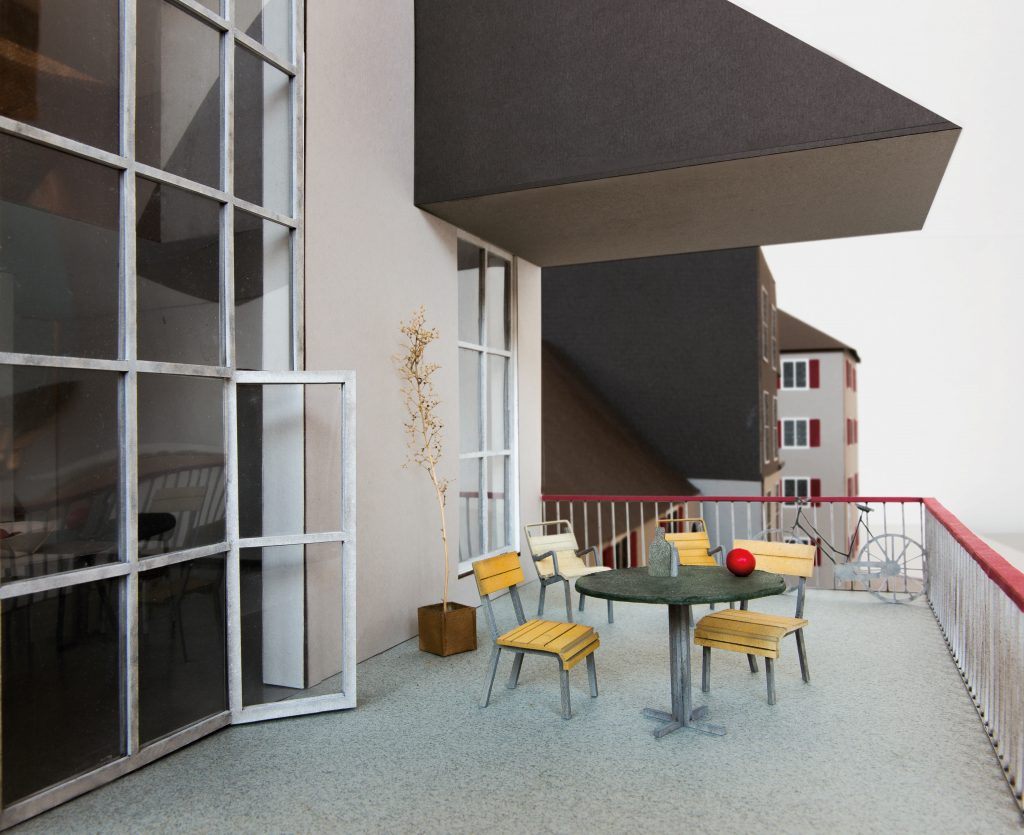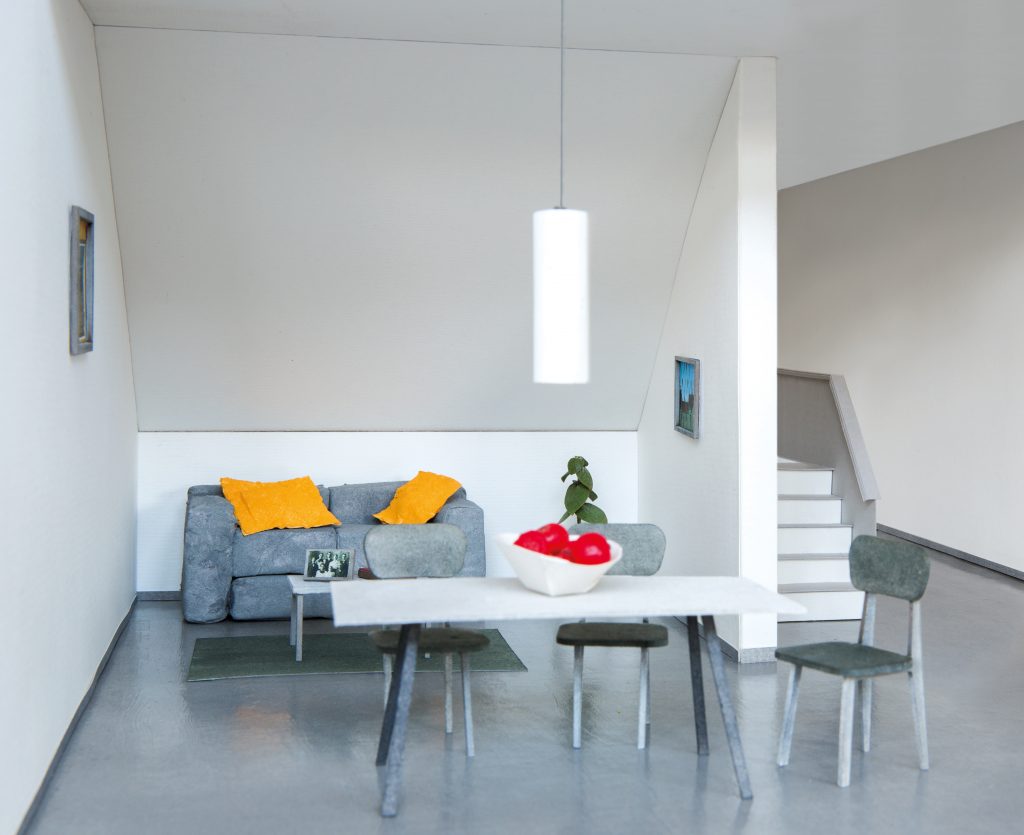 Living space with the pitched roof ceiling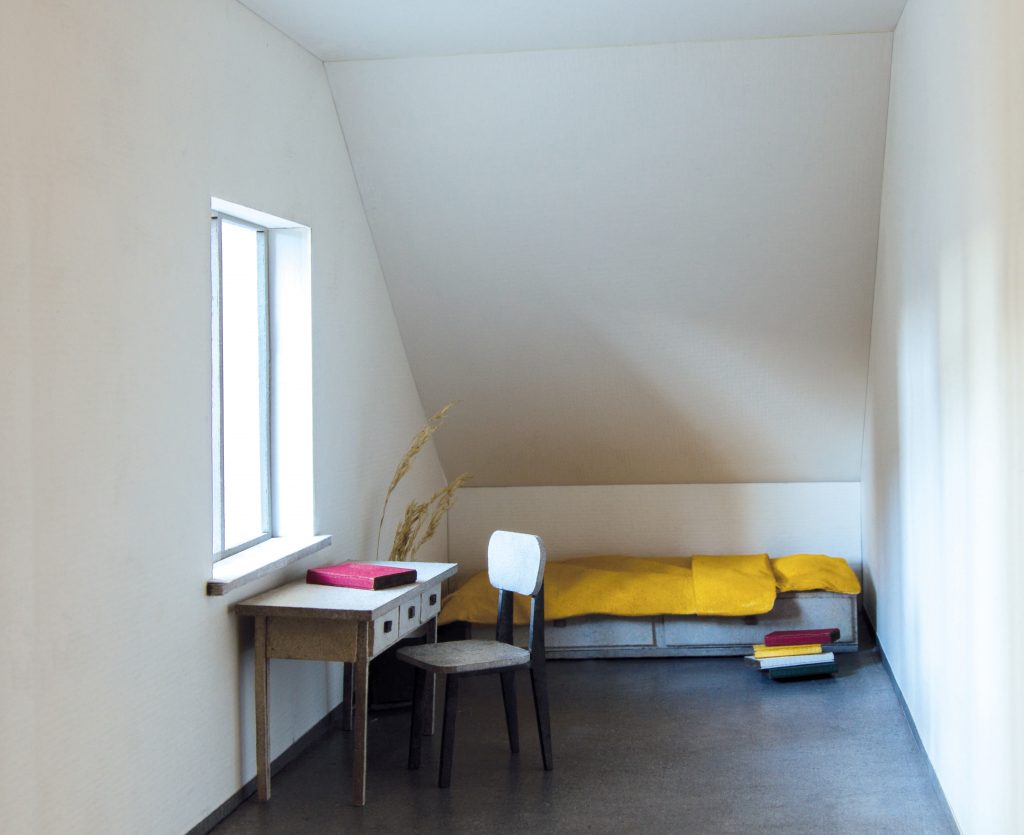 Bedroom view with the pitched roof ceiling

Front view of the whole settlement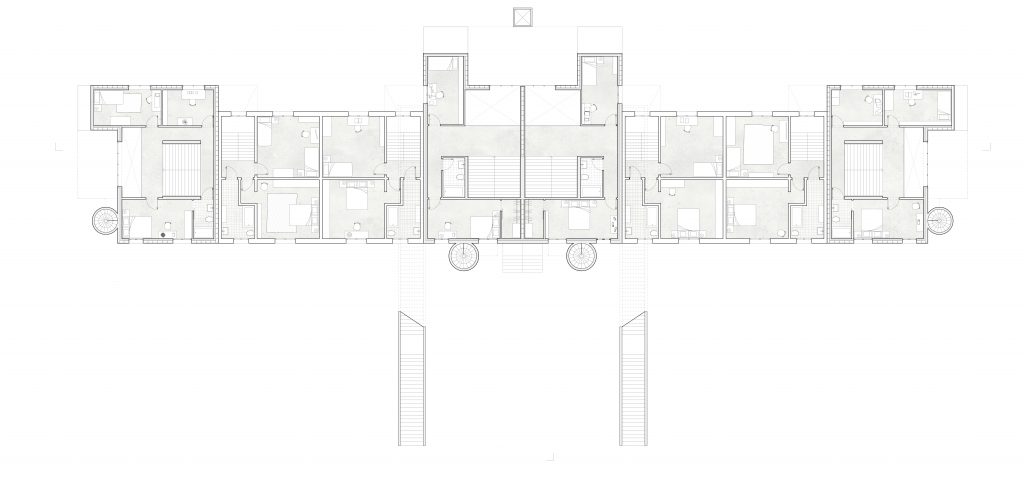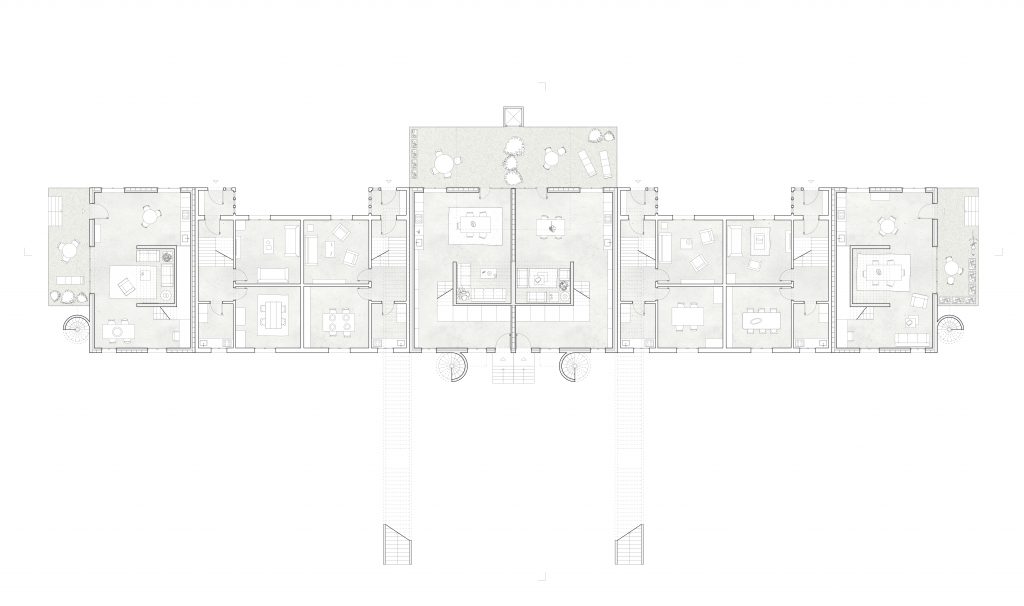 Longitudinal section: Single-family units are stacked within the central and side bays, but retain individual entrances, sloped roofs, and private gardens.