The Pilgrimage Church
FS 2016 Oh' Lord
The church is perhaps no longer the dominant or sole image of Zürich. Rather than competing with these new images, the Pilgrimage Church joins them.
The roof of the Prime Tower—the "blindspot" of the city—becomes the site for this church.  To access the roof, a pilgrims' path weaves up through the stack of office floors. Seven stations allow the pilgrim to pause and look out to Zurich's other sanctuaries (i.e. rail tracks, Uetliberg, HB, Lake Zurich), experiencing and participating in the image construction of the city. Thus, the building's own backside—the technical equipment and core—are brought out from behind the reflections and transformed into figural protagonists. The building maintenance unit (BMU) makes for a rather effective pulpit…
Class info and syllabus.
Project by:
Hanna Baumann
Quirin Koch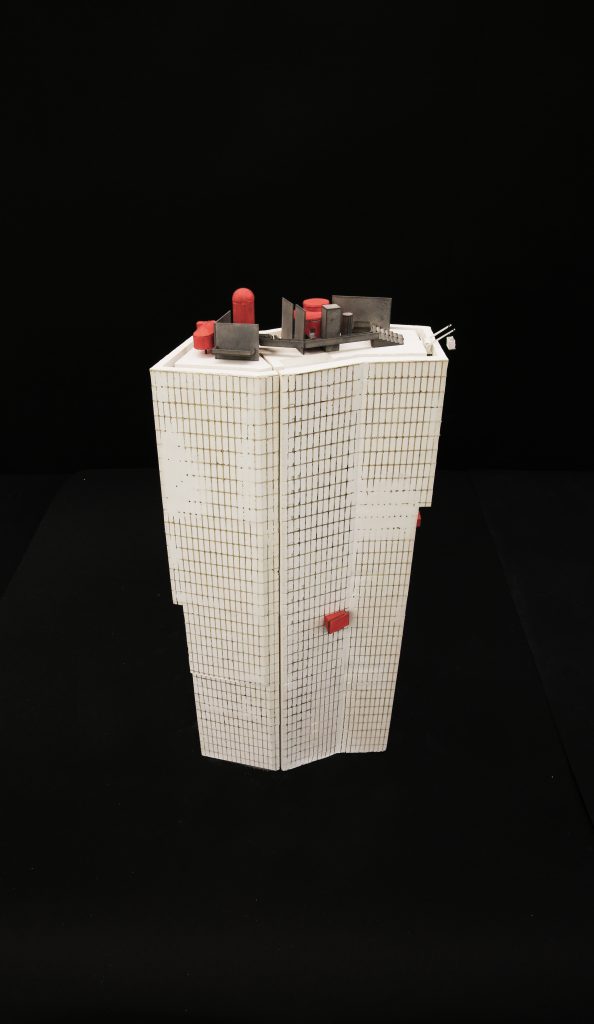 Sectional model of the seven-step-pilgrimage through the Prime Tower in Zurich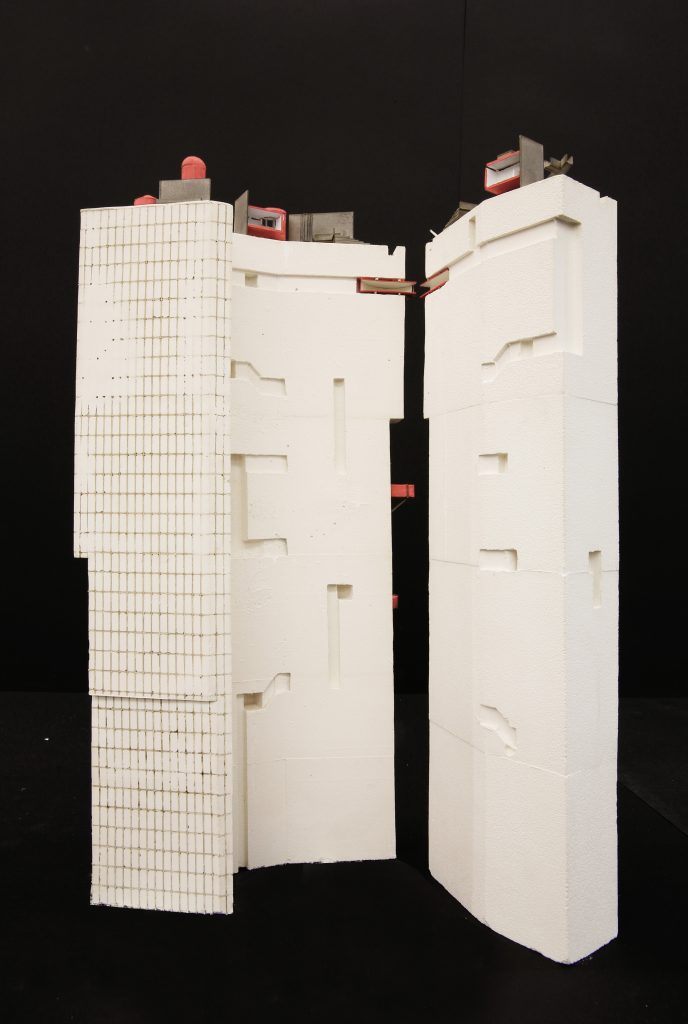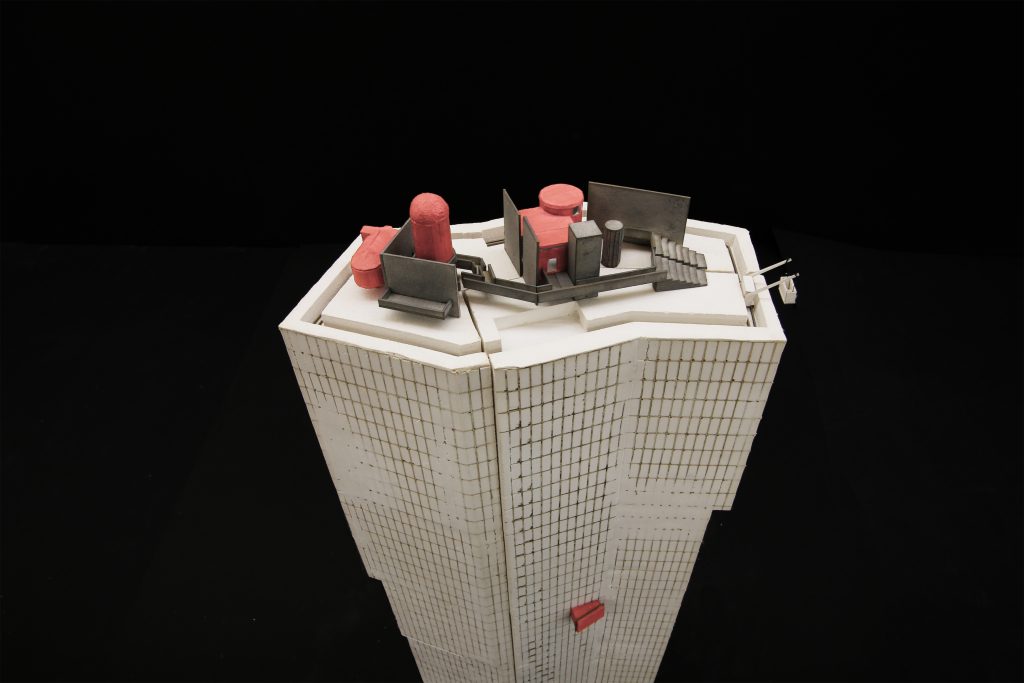 The rooftop defines the final sanctuary

The figure of the pilgrims' path and its seven sanctuaries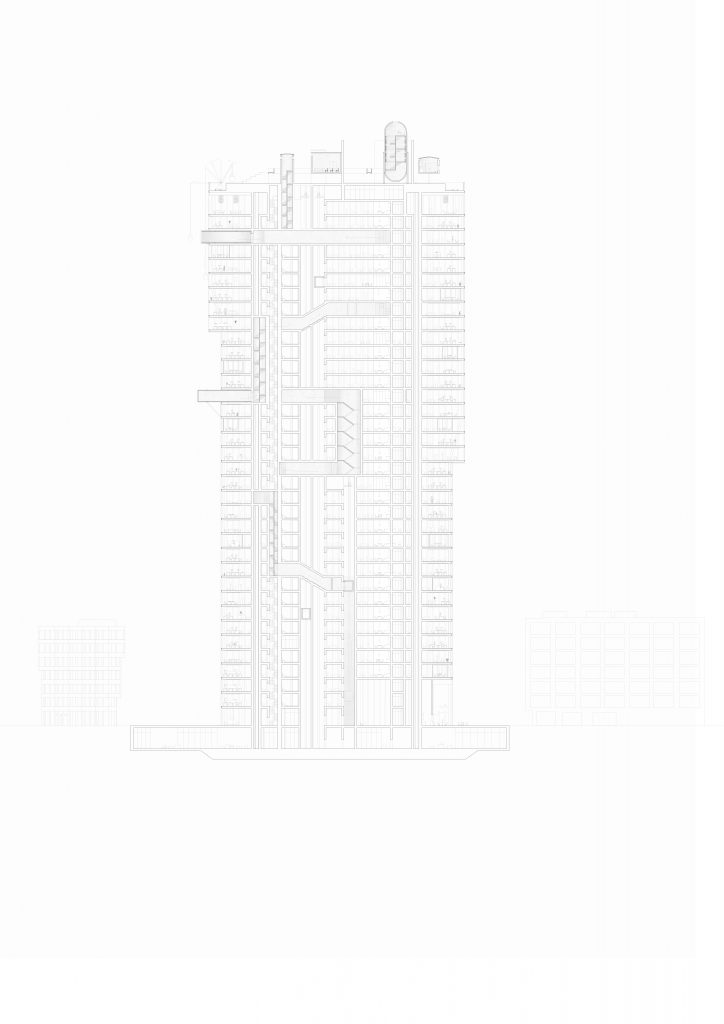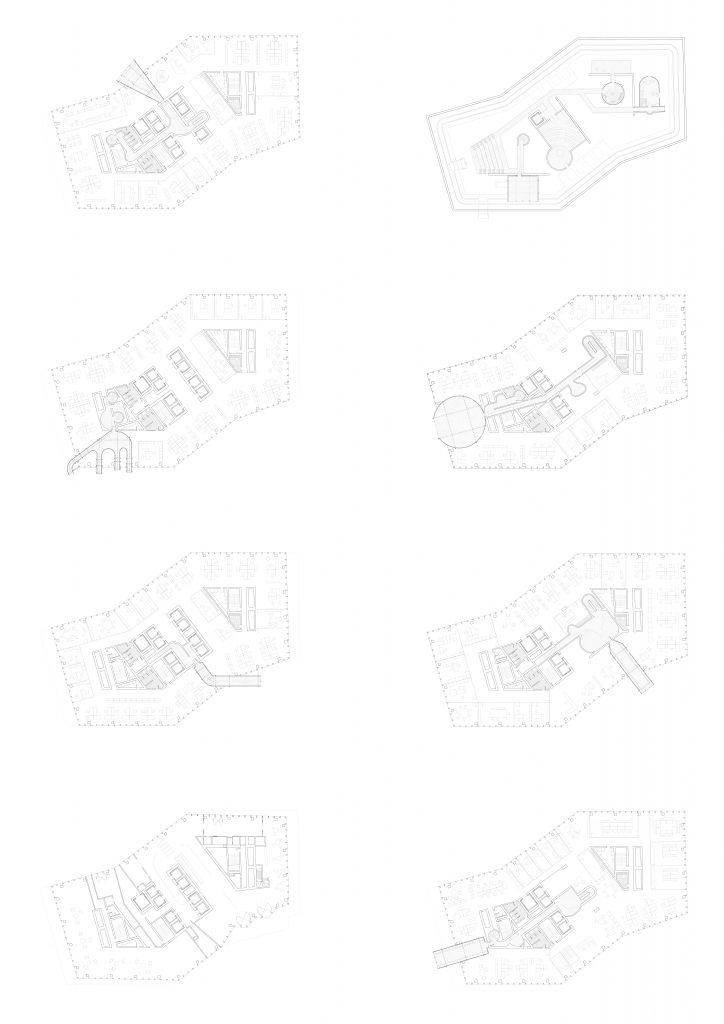 The seven floors of the seven sanctuaries