Kanzlei 1
HS 2016 Haushalt
The Anatomy of The Corner
If one sees the city as consisting of a series of 'intersections' (crosses) rather than 'blocks,' (rectangles) it is not at all eclectic to design one cooperative housing project with four architecturally distinct corners. Here, each corner prioritises its status as a member of an urban intersection over concerns for intra-block homogeneity. Or, more accurately, it shows that it can play both games at once—four contextual corners combine to form a cohesive block. The ground floor of each corner is left 'open,' allowing pedestrians to take oblique shortcuts across the courtyard.
Project by:
Larissa Müllner
Amelie Nguyen

Anatomy of the Corner: The Acute Corner, The Parasite Corner, The Palazzo Corner and the Wall Corner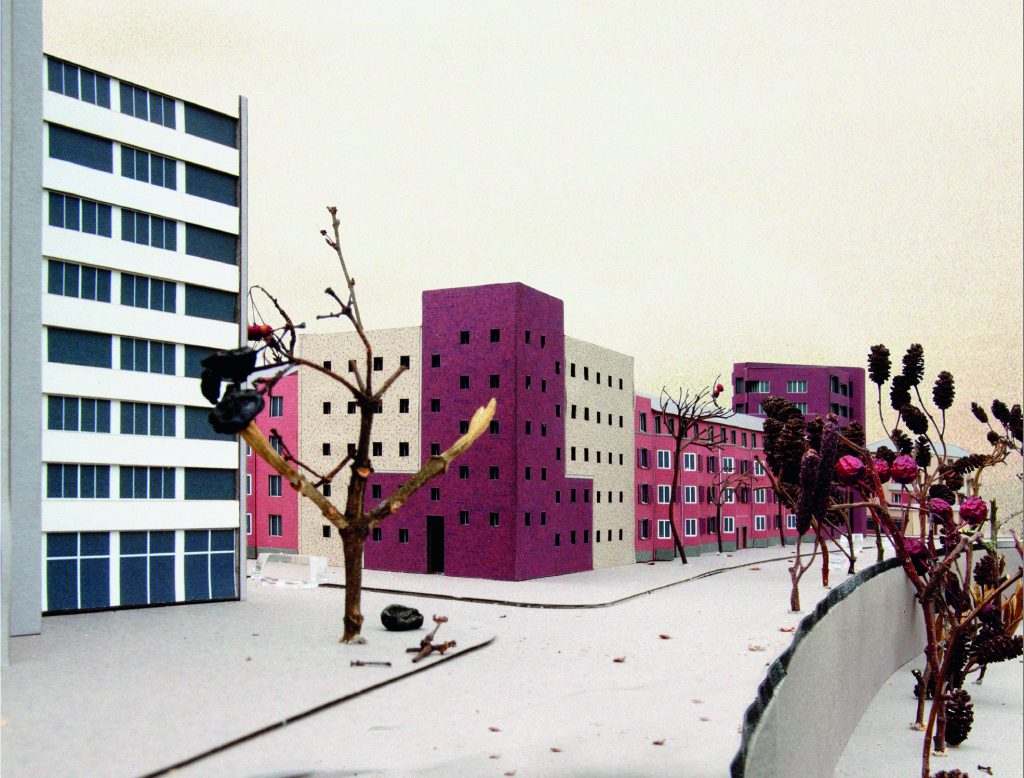 The Acute Corner operates as an acoustic barrier between Kanzlei and the noisy traffic and railways along Seebahnstrasse. Windows along the perimeter are minimised in deference to the larger openings onto the courtyard. By occupying as much space as possible along the street, the Acute Corner becomes a cornerstone for the entire block.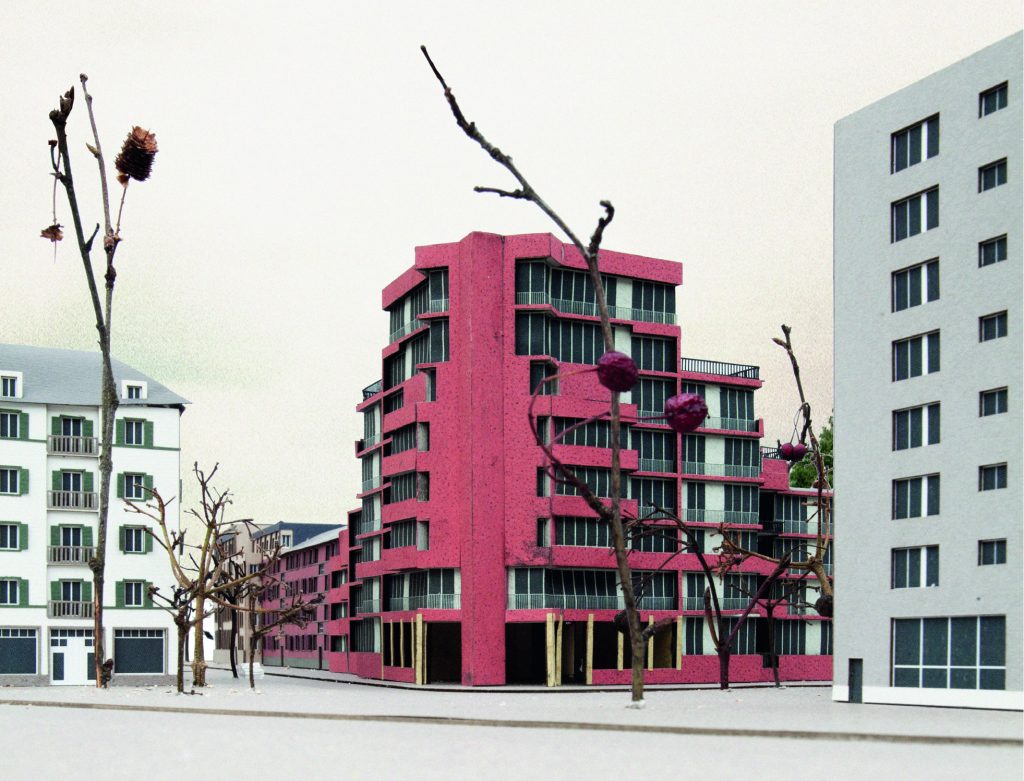 The Parasite Corner pushes out over the sidewalk preying upon public space. The ribbon windows, like termites, eat into the structure, leaving behind a façade that feels more hallowed than hollow.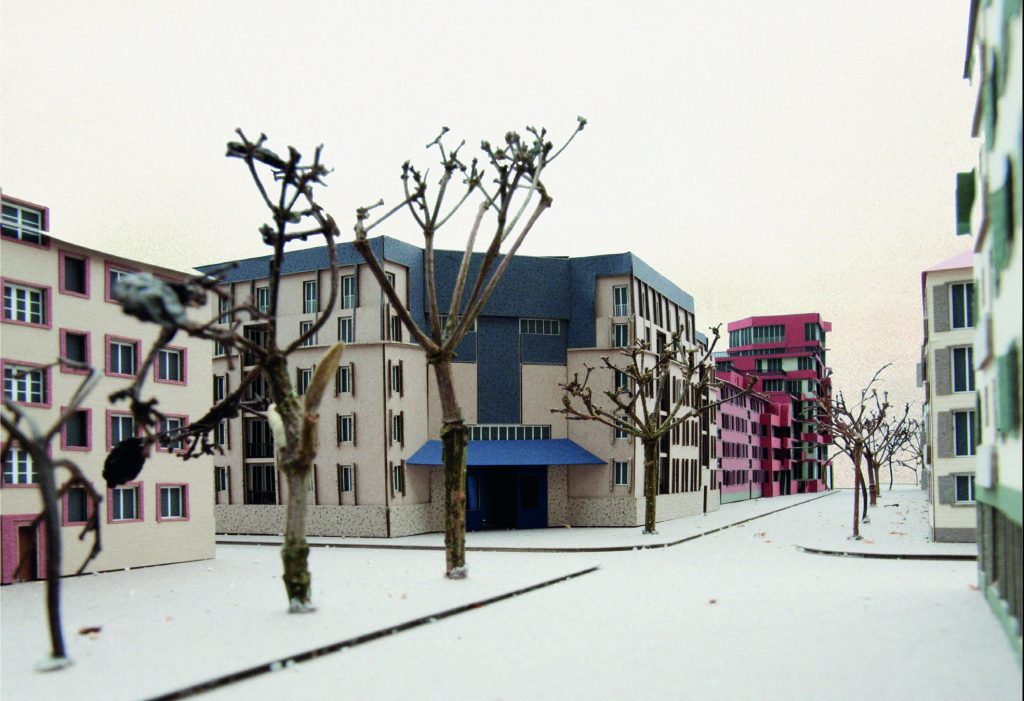 Masquerading as a freestanding object, the Palazzo Corner is nevertheless able to seamlessly connect with the existing structure. The blue surface material on the façade acts as an inlay that holds the different angles and elements together. Although the footprint of the palazzo is not flat, these inlays produce a graphic elevation, suggesting an autonomous architectural figure within this urban setting.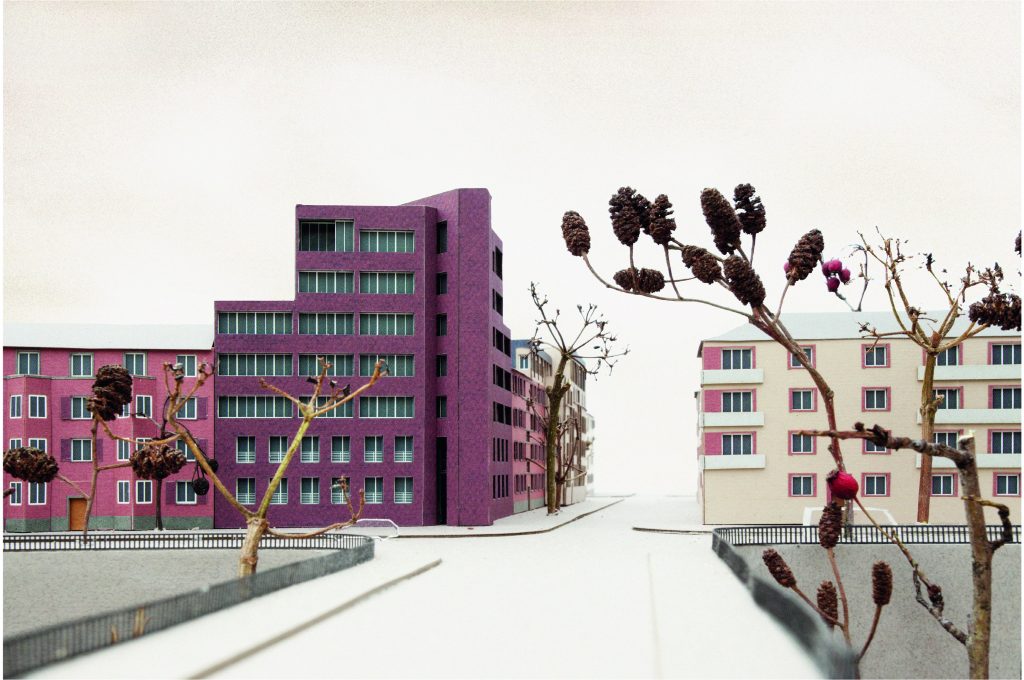 The Wall Corner uses the entrance and the hallway to split the floor plan in two parts. The manner in which this wall bisects the corner is almost violent, but it results in a credible solution. Windows and entrances are cleverly tucked into a reveal, allowing the corner itself to be expressed as an entirely opaque mass.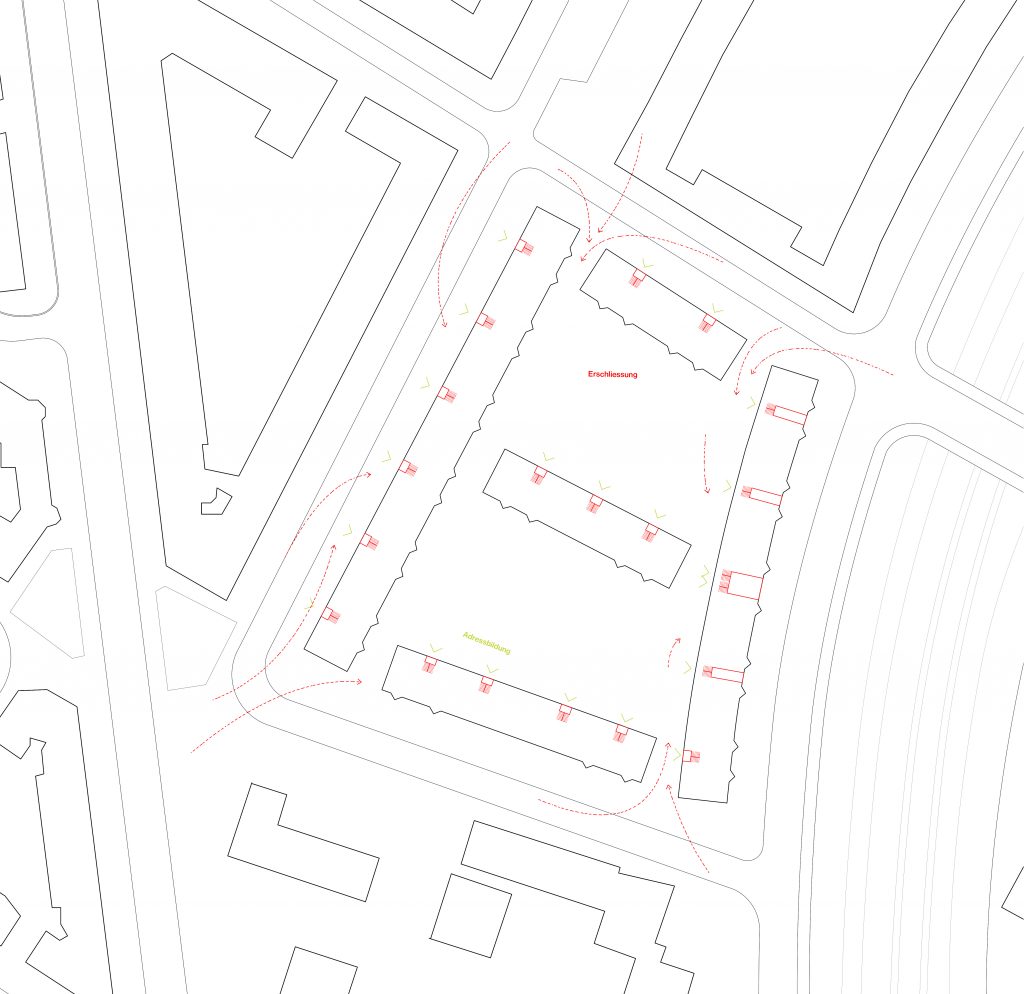 Existing Circulation and Structure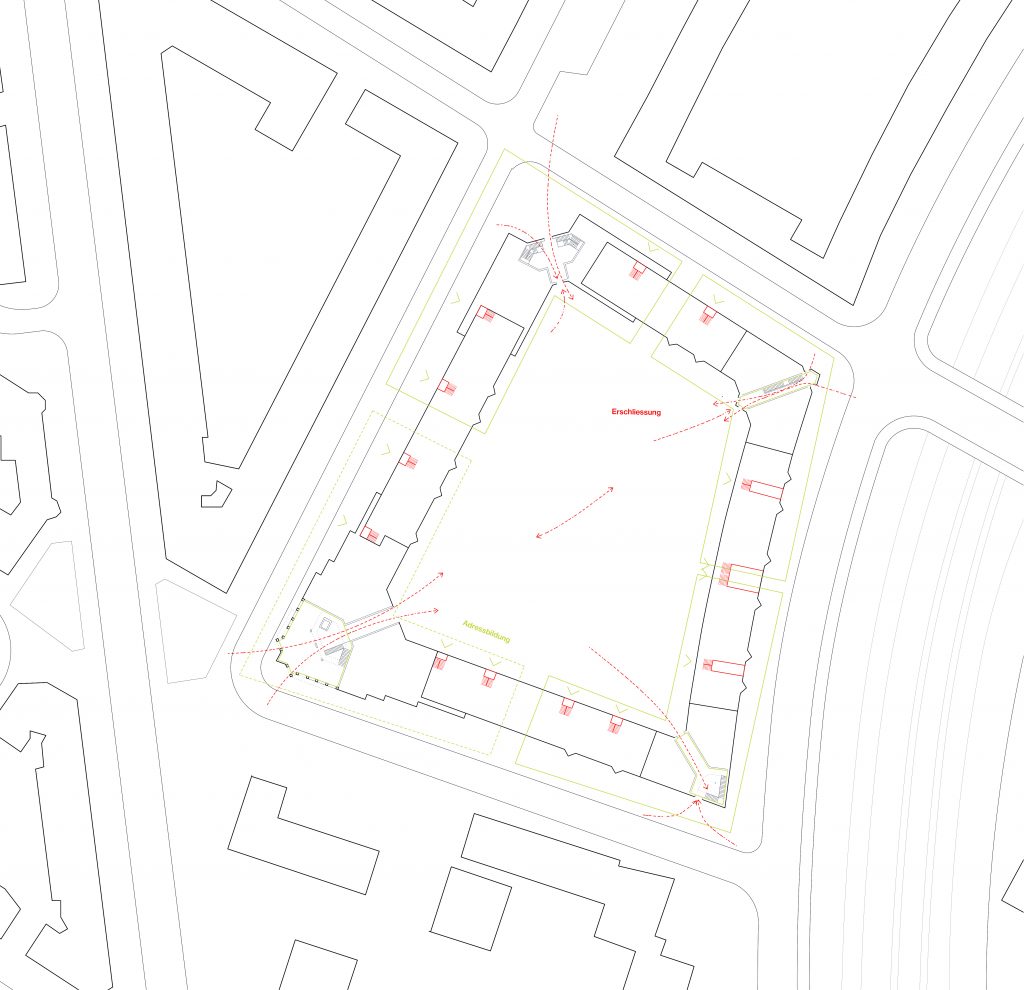 Revised Circulation and Structure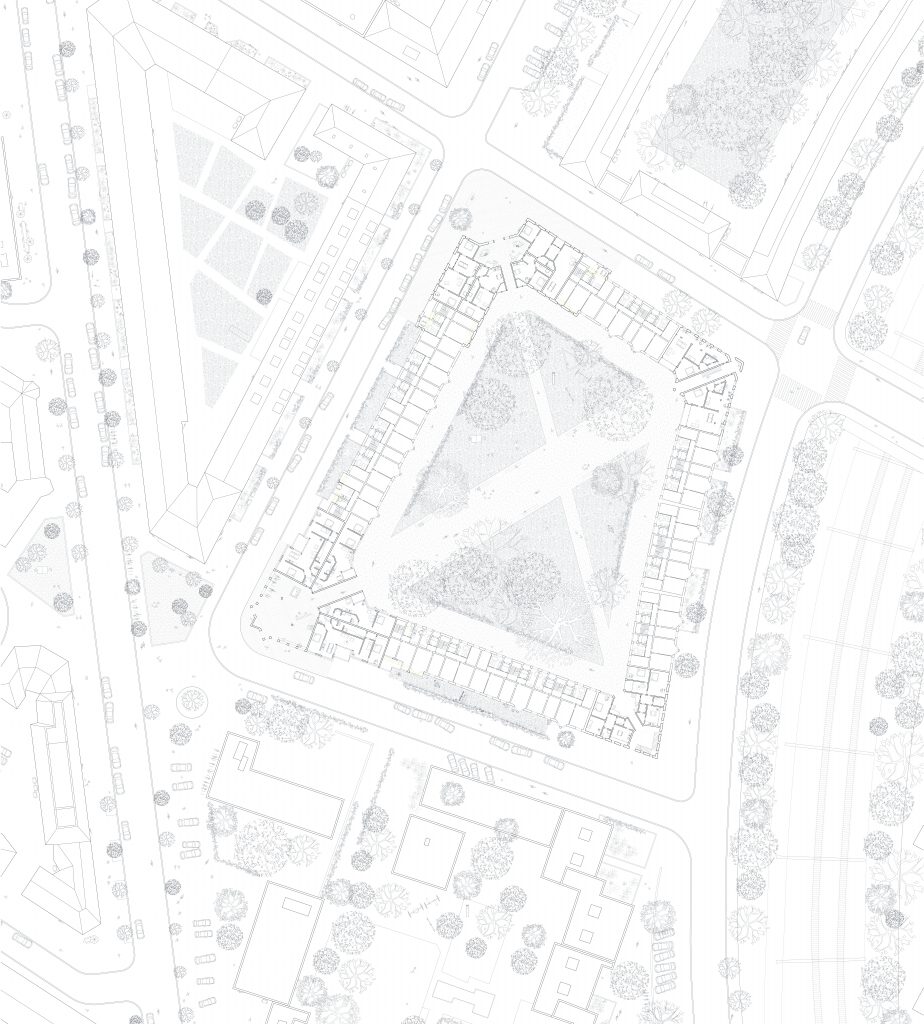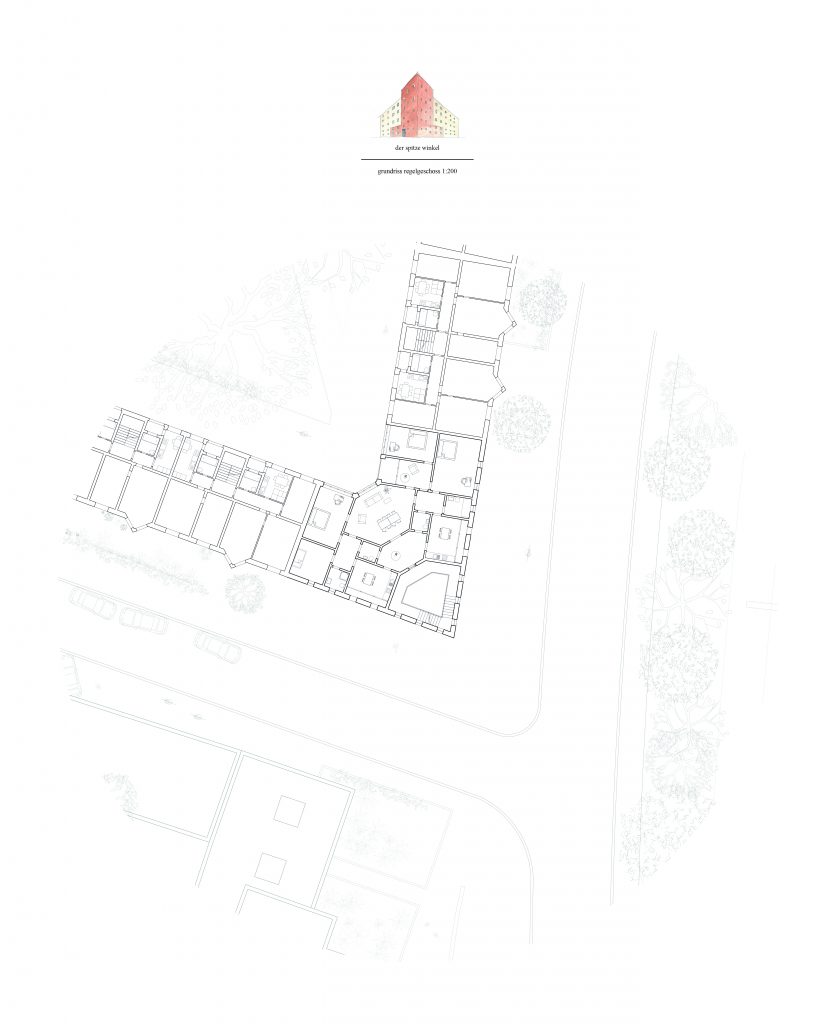 Standard floor plan of the Acute Corner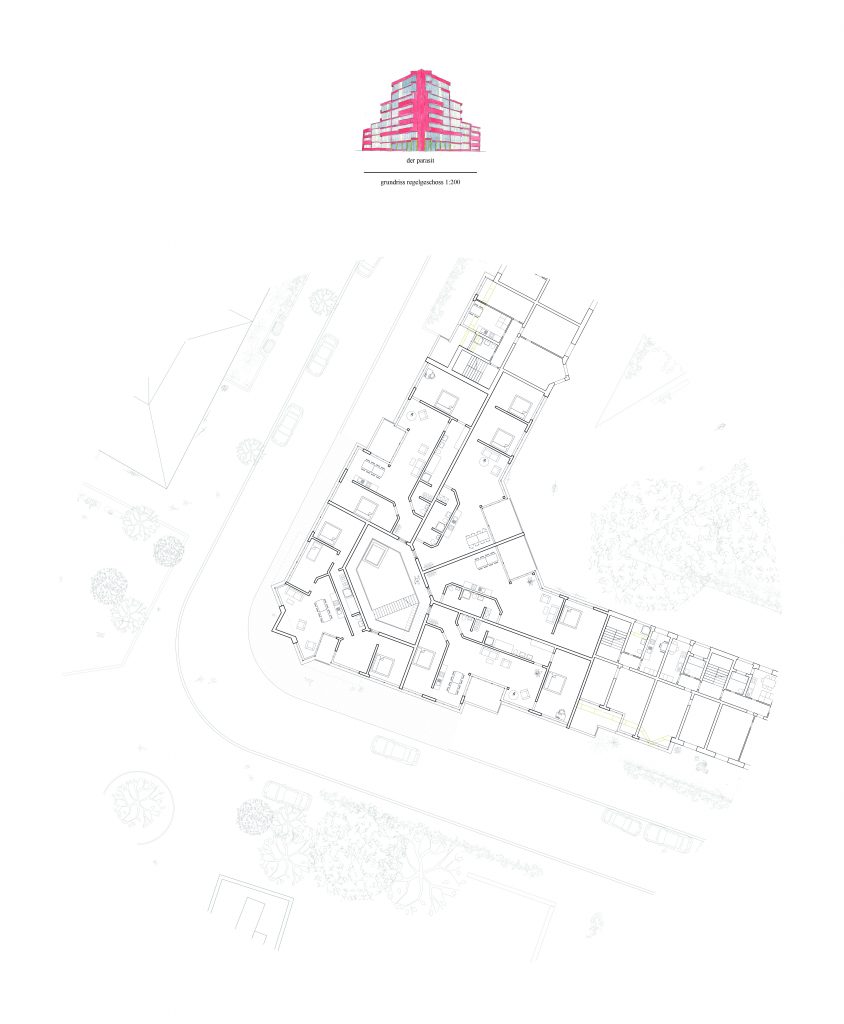 Standard floor plan of the Parasite Corner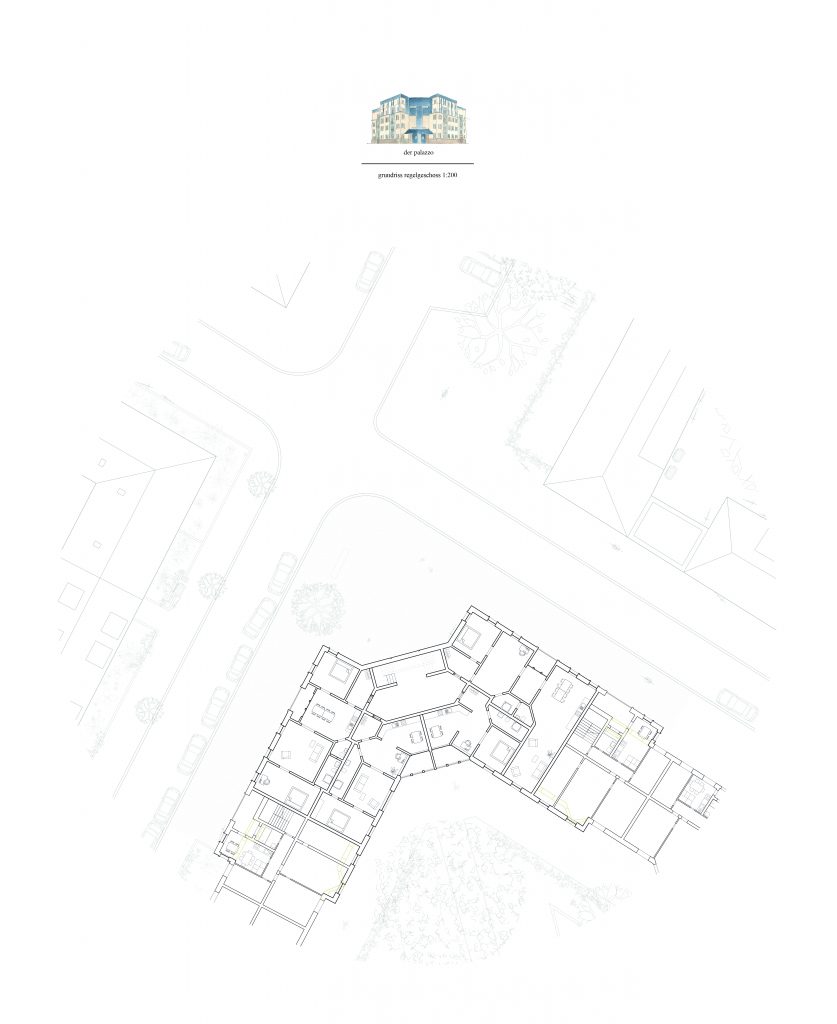 Standard floor plan of the Palazzo Corner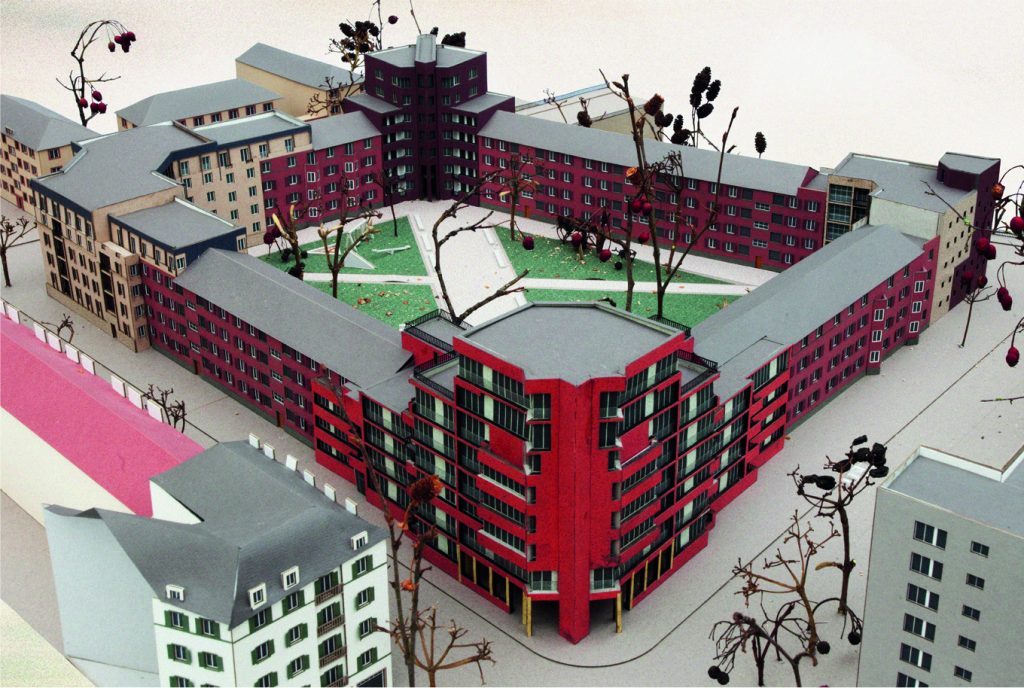 Views of the settlement. Four friends (corners) holding hands. The ground floor of each corner is left 'open,' allowing pedestrians to take a shortcut through the courtyard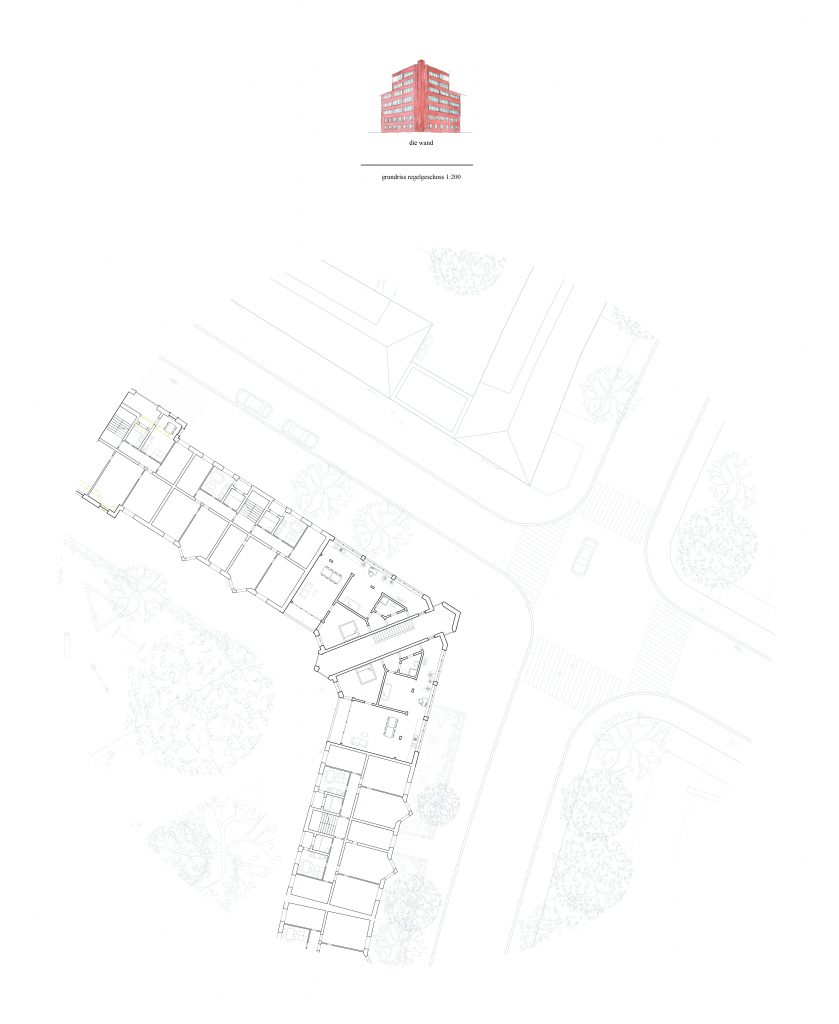 Standard floor plan of the Wall Corner