Die Rückseite: Hottingen
Project by:
Lea Grunder
Michael Frefel

The envisioned Monument for Gottfried Keller by the members of the reading circle.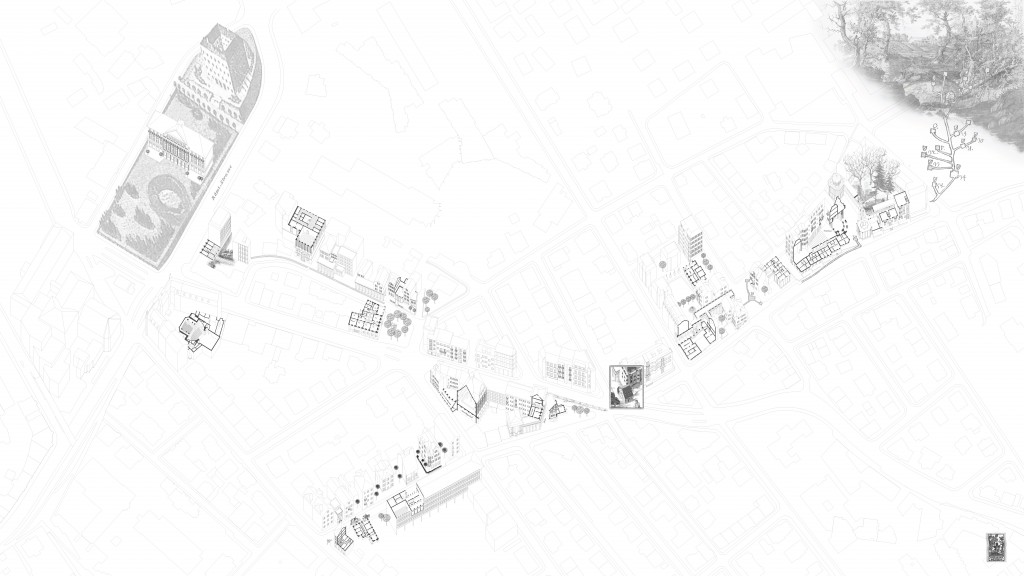 Floor Plan - Various crossrelated architectural entities situated in the urban fabric of Zurich Hottingen as Fragmented Monument.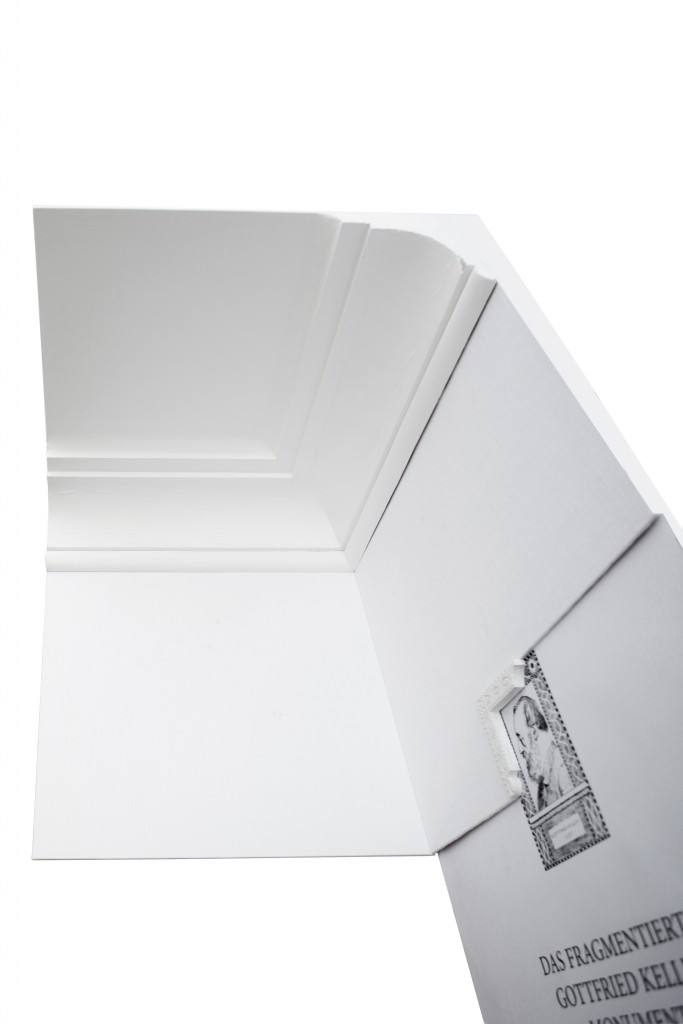 Project Model - The architecural manifestation of the fragmented "Gottfried-Keller-Monument" at its smallest scale.