The Engaged Church
FS 2016 Oh' Lord
Both Wölfflin and Wittkower agreed that the Renaissance church was, above all, characterised by a strong and stable centre. Challenging received wisdom, this project explodes the center of Il Gesú, forcing a reconciliation of its multiple, unstable centres with the context.
Class info and syllabus.
Project by:
Corinne Räz
Benjamin Müller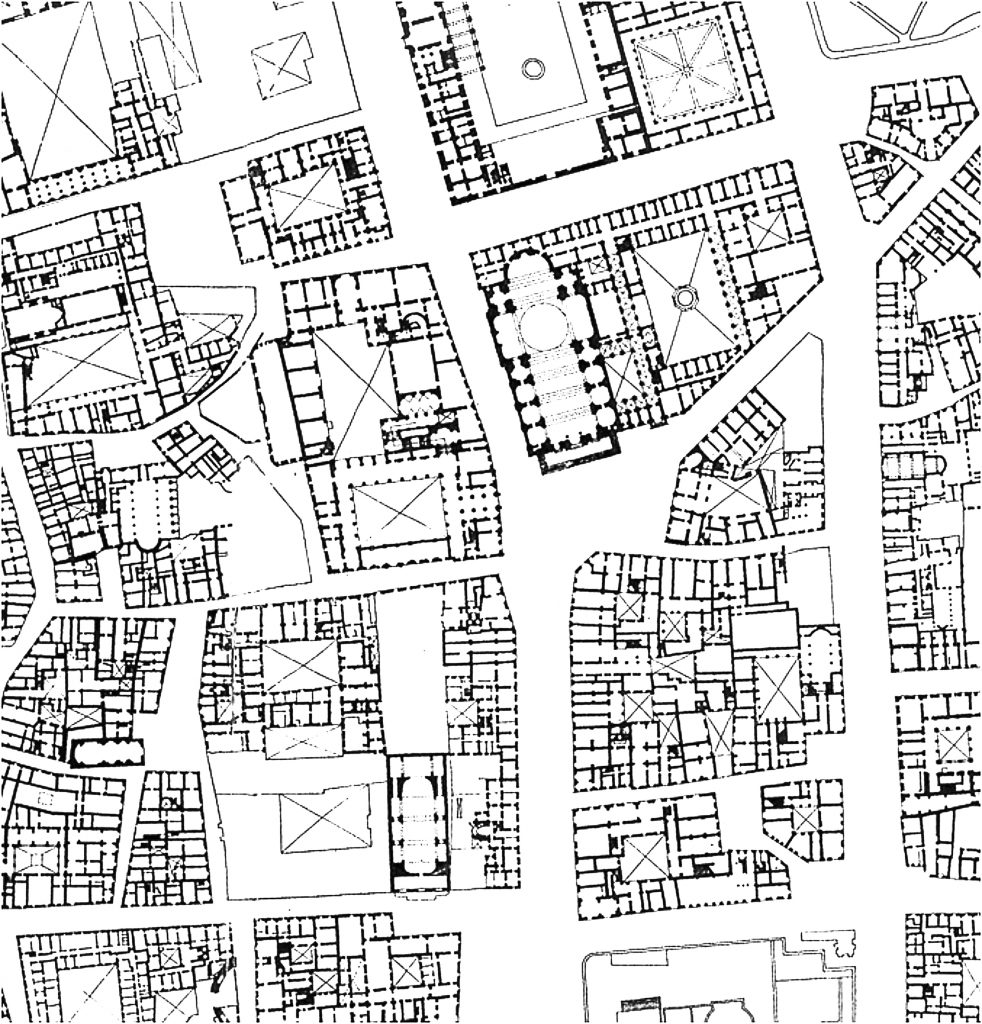 Original site plan of the church and it's surroundings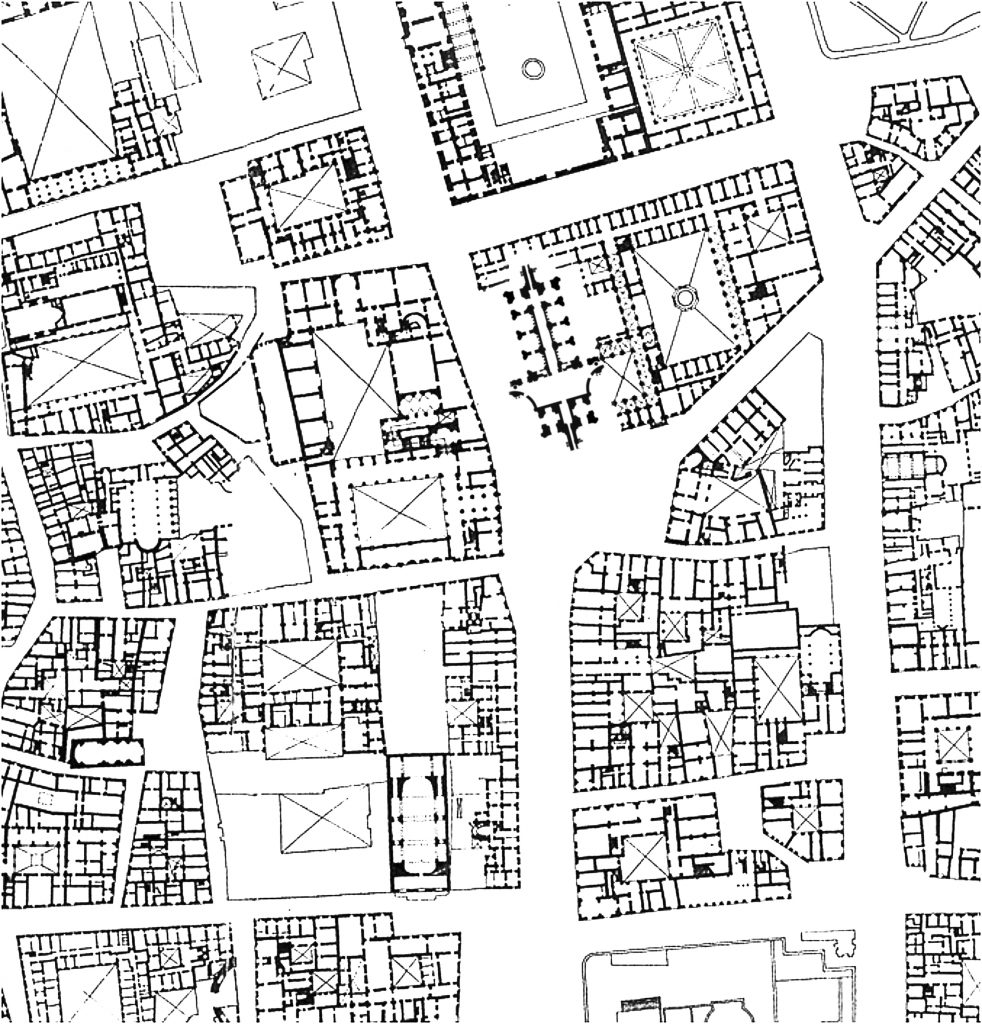 Site plan after the inversion of Il Gesù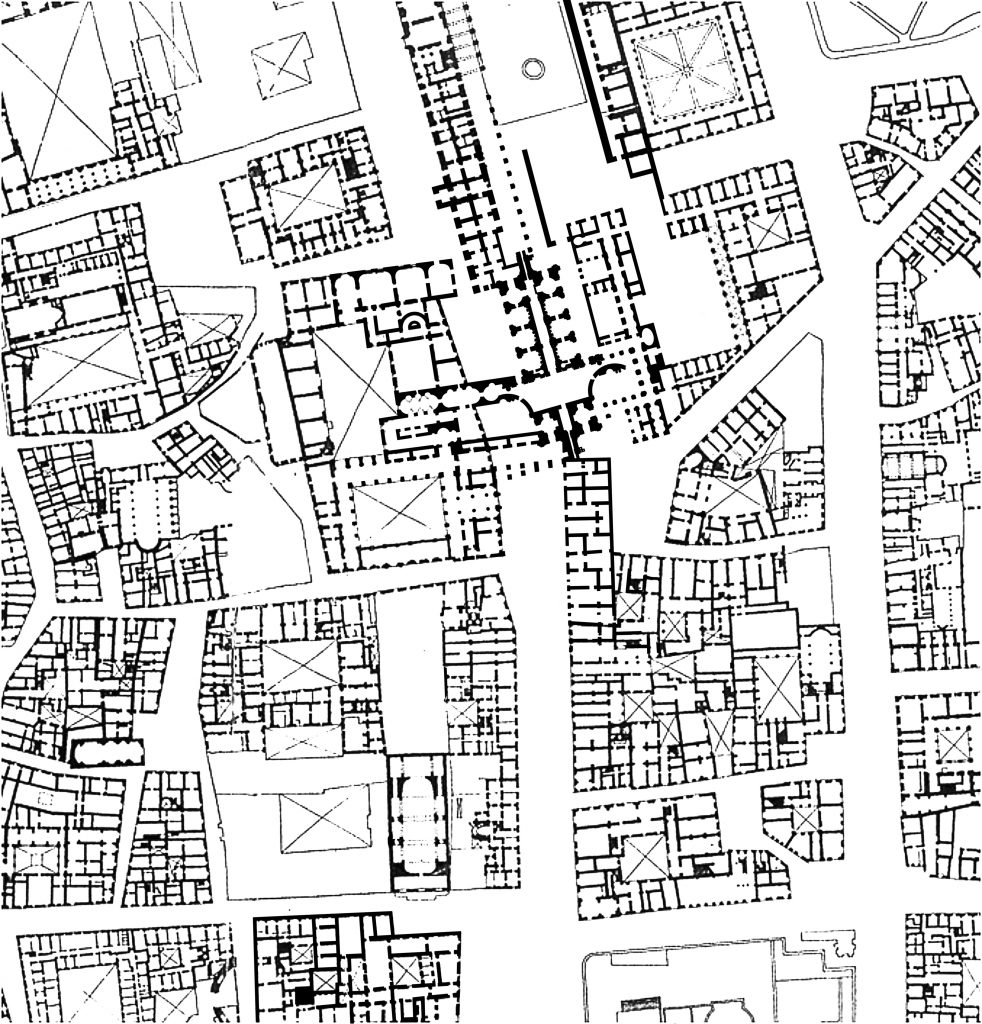 Site plan after the church engaged itself with the city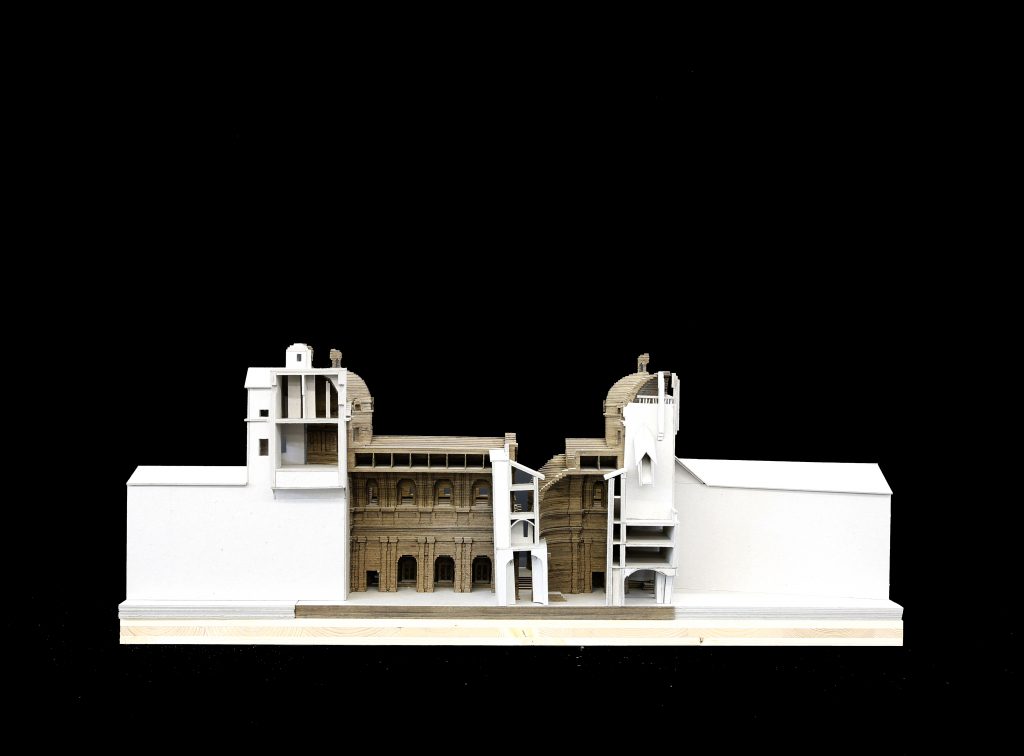 Sectional model, showing the city structure's engagement with the church...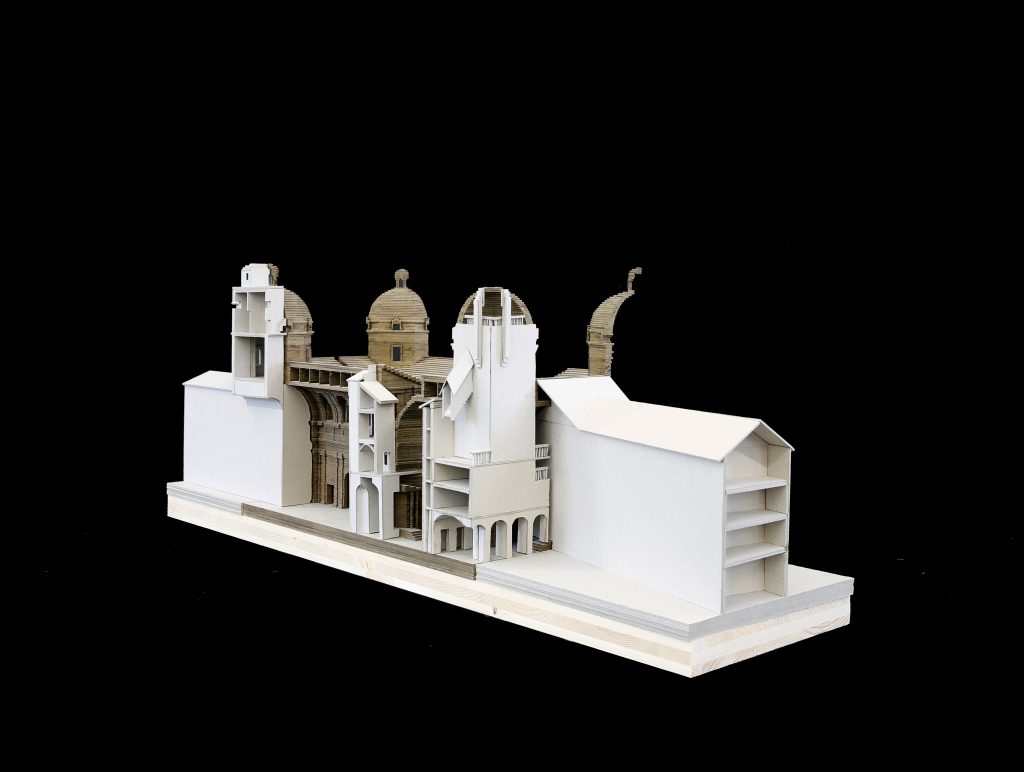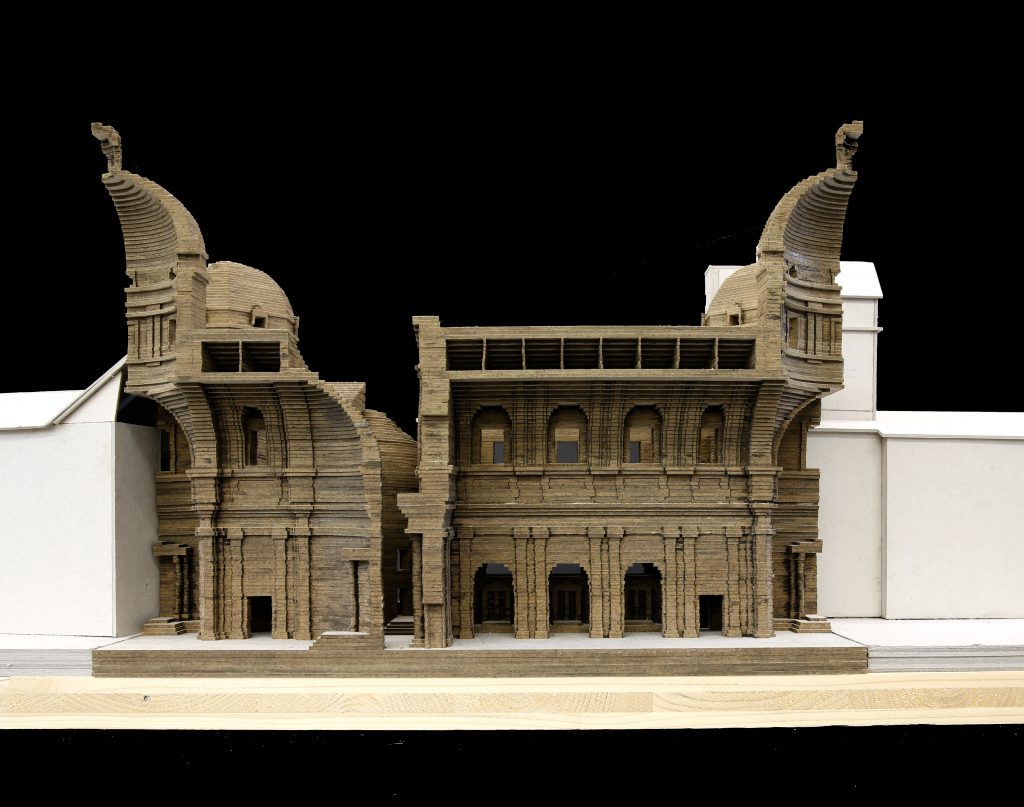 Inversion of the Church Il Gesù in Rome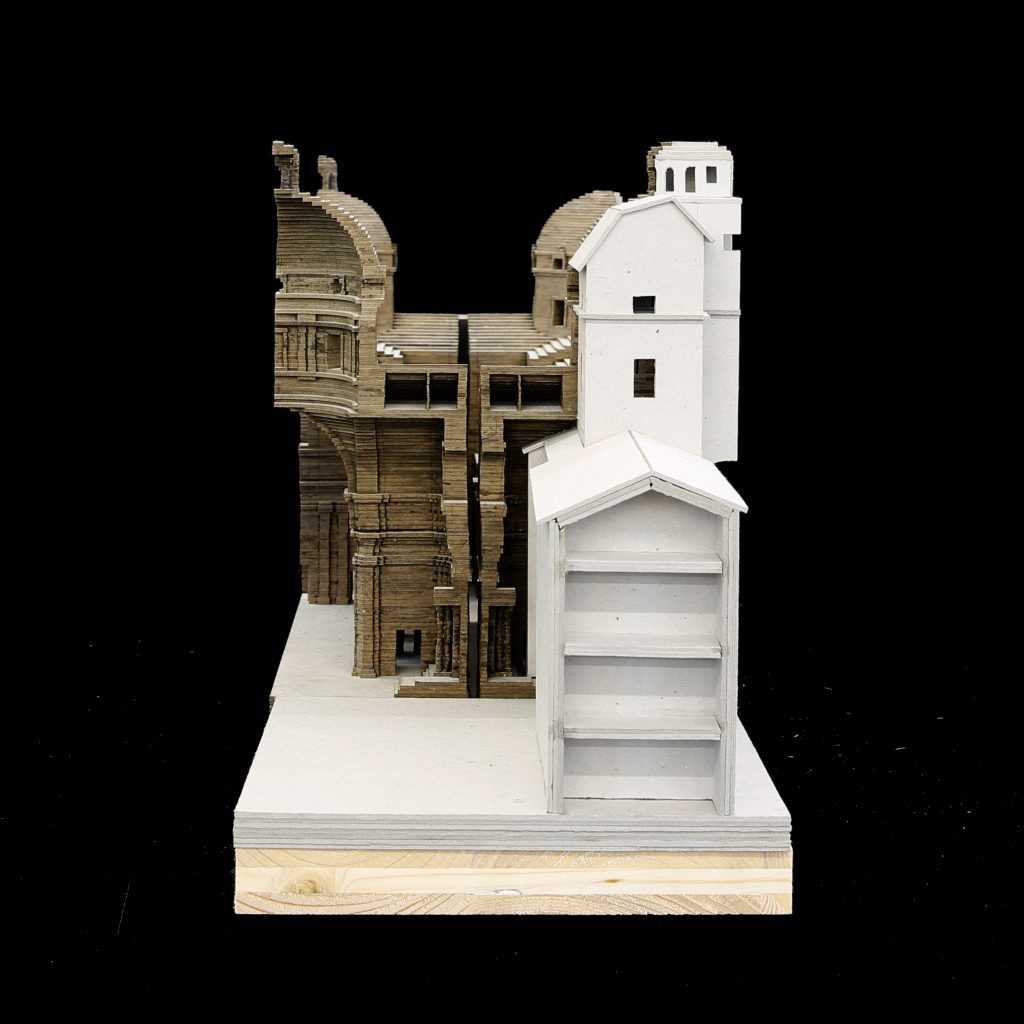 What used to be outside space is now a narrow corridor within the inside of the structure

Cross section, showing the inverted church and the city structure as its new supporting structure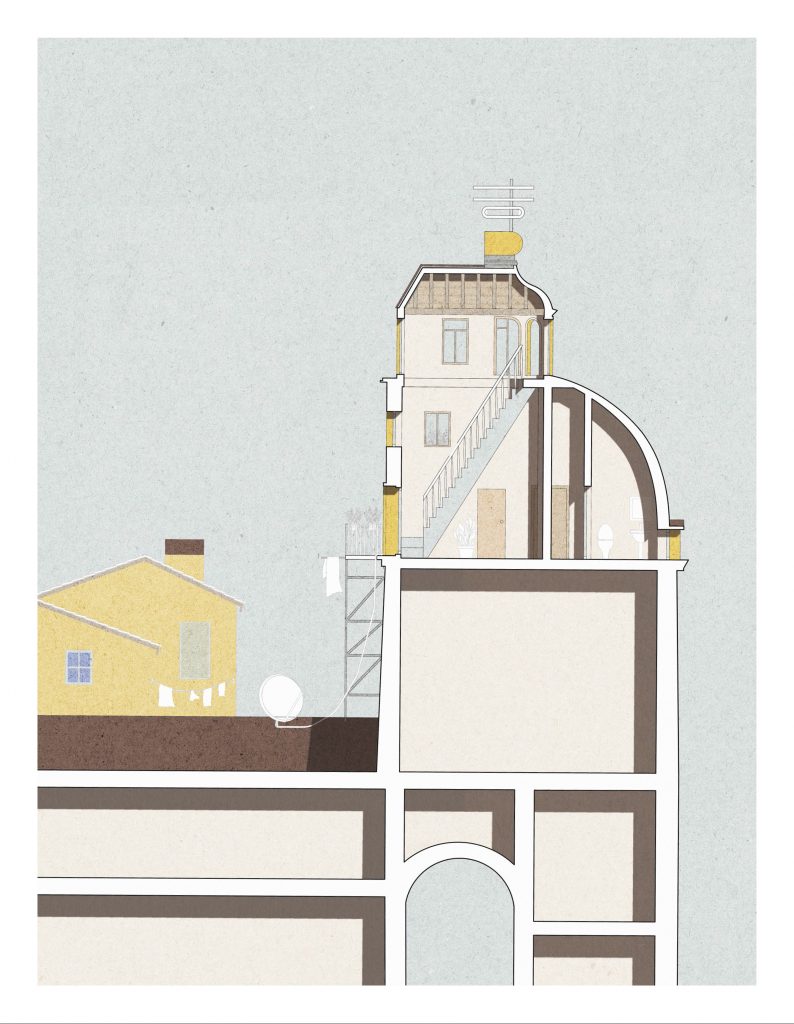 Detailed section 1: apartment meets the quartered church cupola and creates a new whole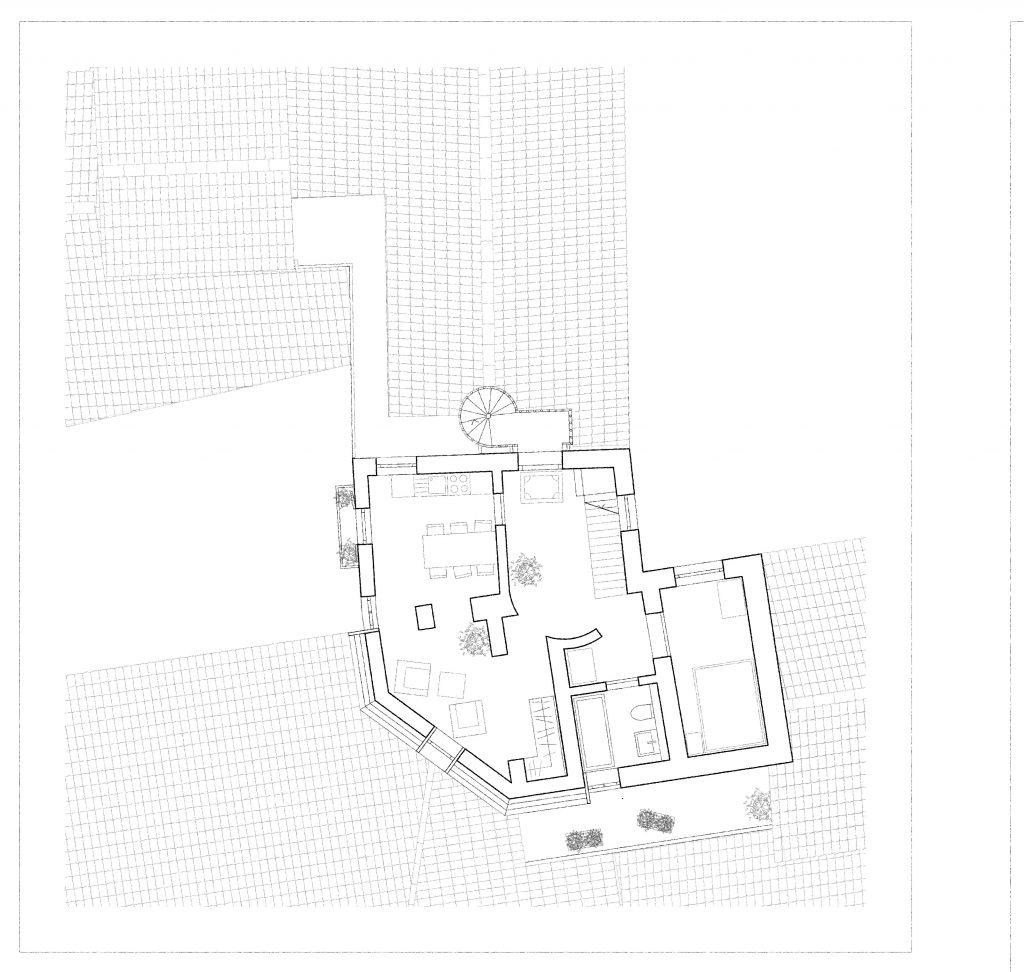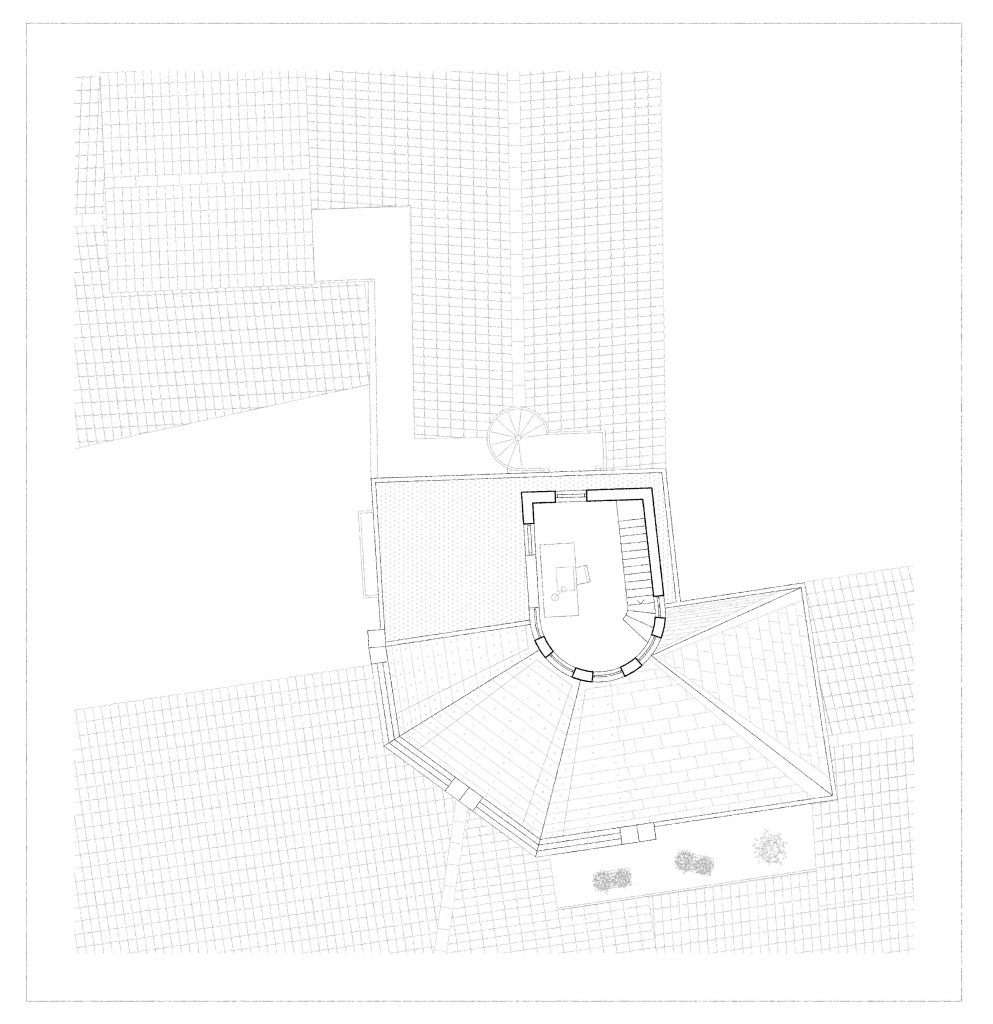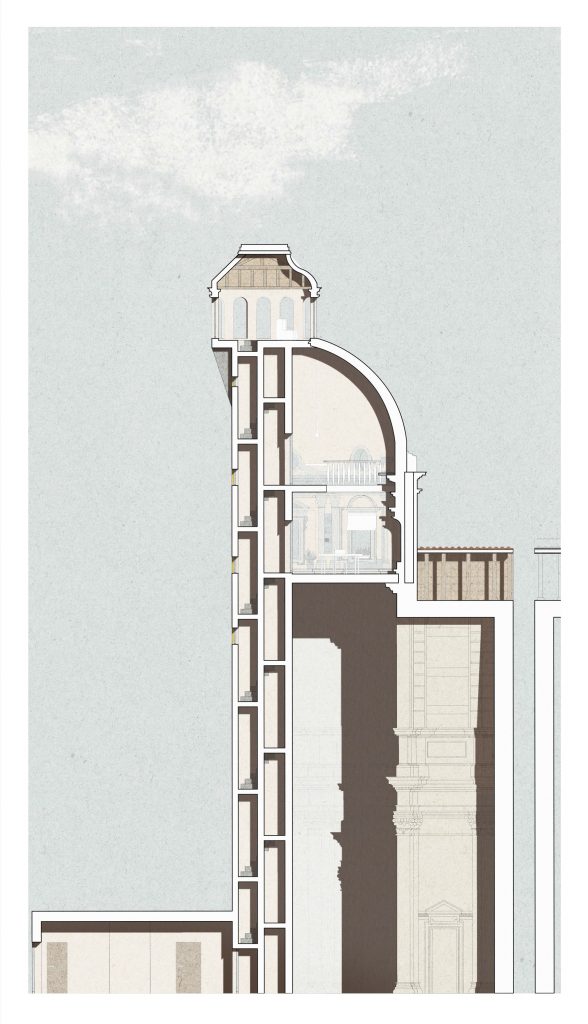 Detailed section 2: what once was the Dome of Il Gesù is now the living room