Stadtranddorf
Die romantische Vorstellung einer Grenze zwischen Stadt und ihrem Umland beziehungsweise die Möglichkeit deren Auflösung beherrscht auch heute noch die Raumplanung. Freihalte- und Erholungszonen bilden einen sich immer weiter nach aussen verschiebenden Ring um die Stadt. Mit der Schleifung der Stadtmauern und dieser darauffolgenden unaufhörlichen Ausdehnung des Siedlungsgebietes verschwand jedoch die verbindende Fuge zwischen Stadt und Land. Diese prallen ungebremste aufeinander, was selbst bei geringster urbanen Dichte zu einem unlösbaren Konflikt zwischen den beiden führt. Die Situation im Quartier Dunkelhölzli ist symptomatisch für dieses Problem. Die moderne Raumplanung versucht diesen Konflikt mit der Integration von pseudo-ländlichen Grünstreifen im Stadtgebiet zu lösen. Diese "Versöhnung" des Urbanen mit dem Ruralen bleibt jedoch bloss eine theoretische Idee. Ein Ort kann niemals sowohl Stadt als auch Land sein. Zuweilen mag ein Ort entweder Stadt oder Land sein. Um eine Antwort auf die Frage nach dem Rand der Stadt, die Grenze zwischen Urbanem und Ruralem geben zu können, darf ein Ort jedoch weder Stadt noch Land sein. Ein solcher Ort ist das Dorf. Er ist weder Stadt noch Land. Während die Stadt auf ein formal-offizielles Regelwerk sowie eine Vielzahl von Normen gegründet ist, folgt das Dorf einem einzigartigen Set von informellen Regeln. Dies ermöglicht es dem Dorf, als Vermittler zwischen Stadt und Land zu fungieren. Dem Dorf als theoretisches Konstrukt ist zudem keine Struktur eigen. Es existiert eine Vielzahl von Dorftypologien gegründet auf verschiedensten Parametern wie topographischen Gegebenheiten, ökonomischem System, Konzept der Erschliessung oder gesellschaftlicher Organisation.  Prominenteste Beispiele sind Haufen-, das Anger-, Strassen- sowie Platzdorf. Die Struktur ist daher kein Hindernis für die Anwendbarkeit der Konzeption eines Dorfes auf unterschiedlichste Orte. Konsequenterweise wird daher der komplette Rand der Stadt nicht mehr als Peripherie des Zentrums, sondern vielmehr als Ring aus Dörfern betrachtet. Eine Auswahl von Situationen am Stadtrand zeigt die Möglichkeiten einer solchen Intervention.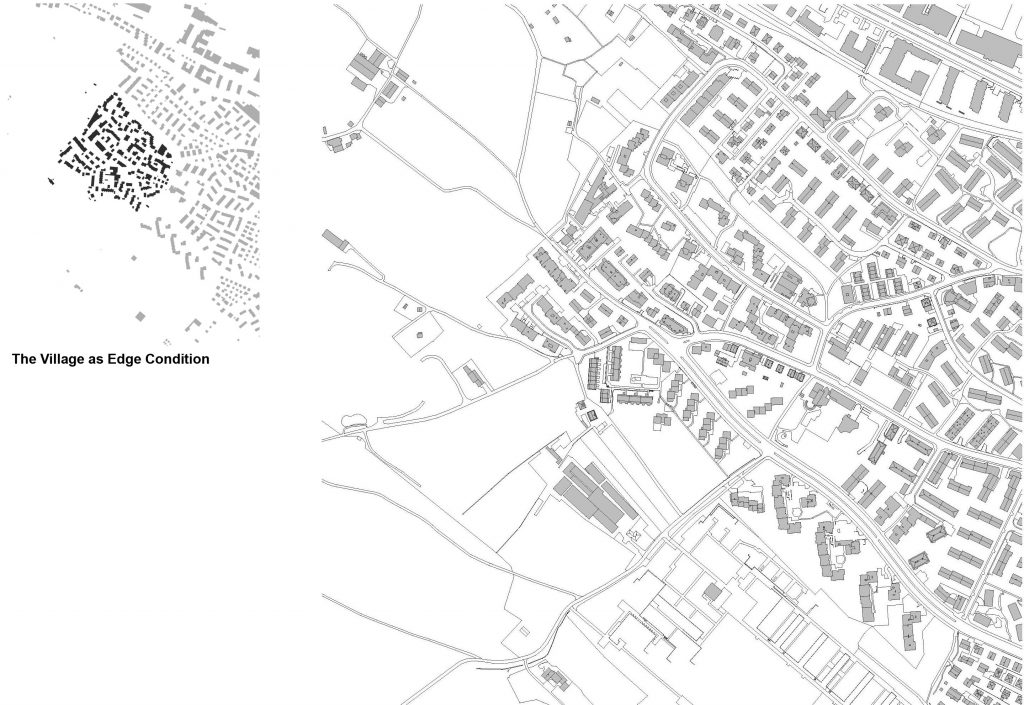 Situationsplan, Altstetten West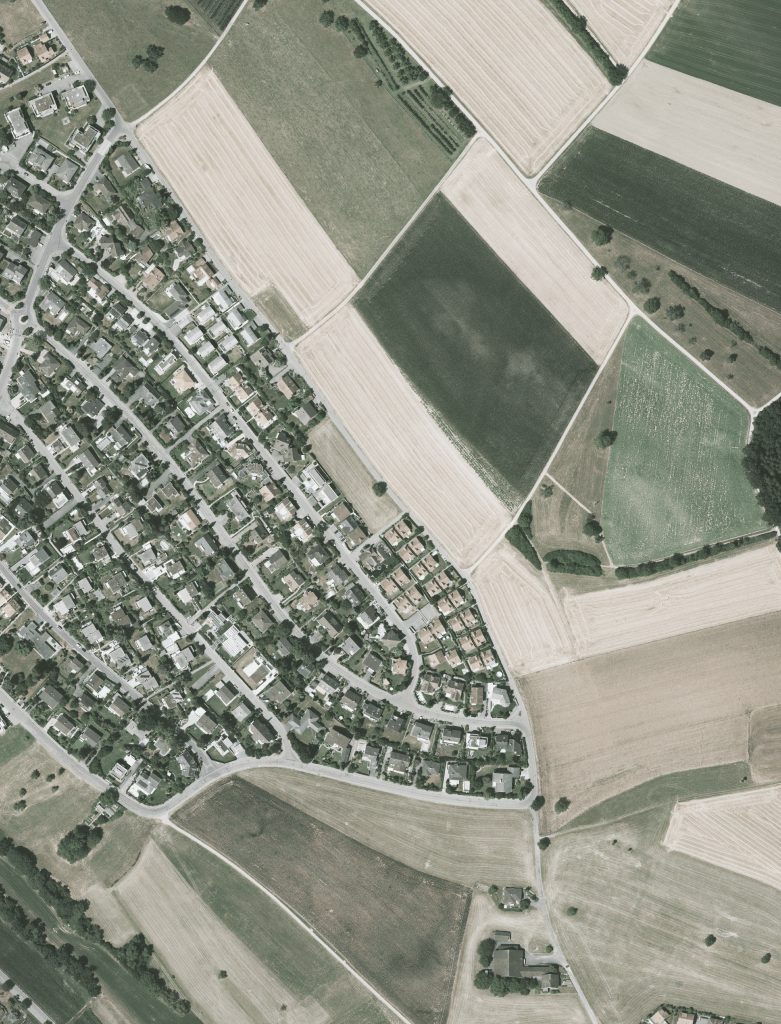 Typical Urban Edge Condition: Opfikon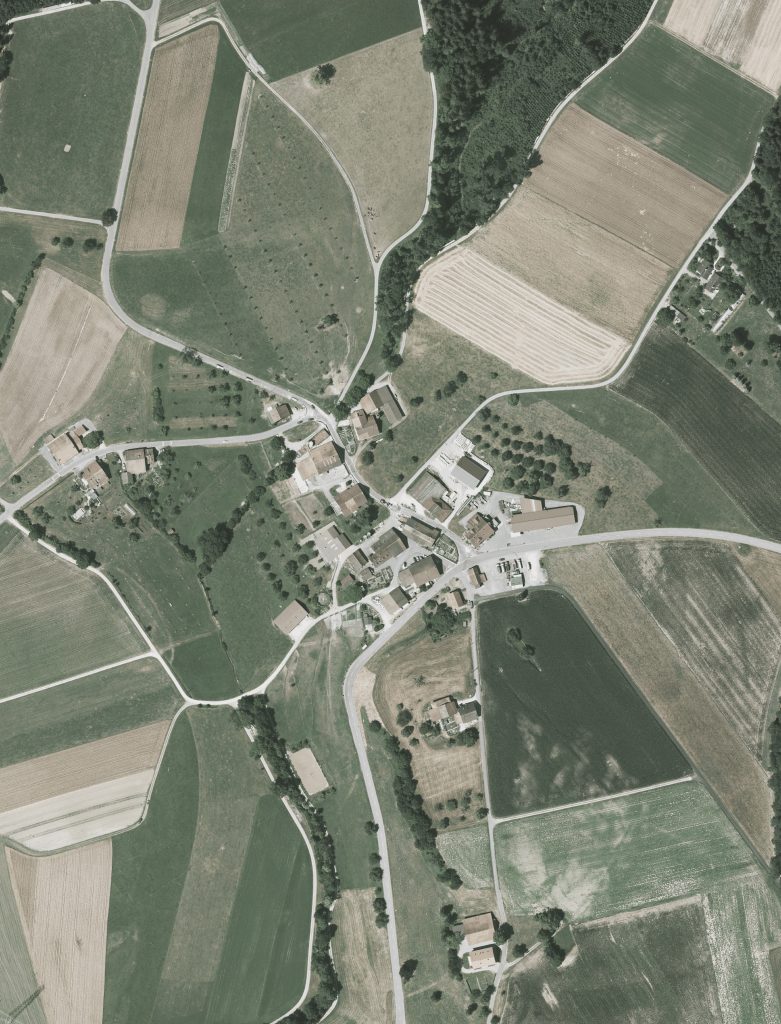 The Village Condition: Agasul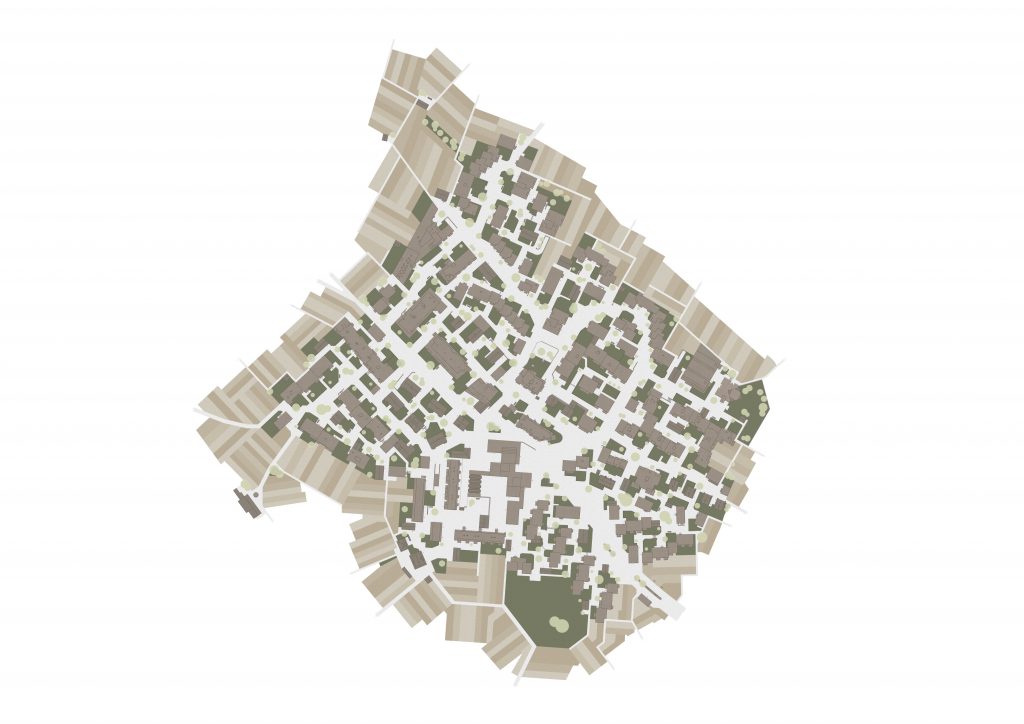 Revealing the Village Condition: Altstetten West becomes Dunkelhözli.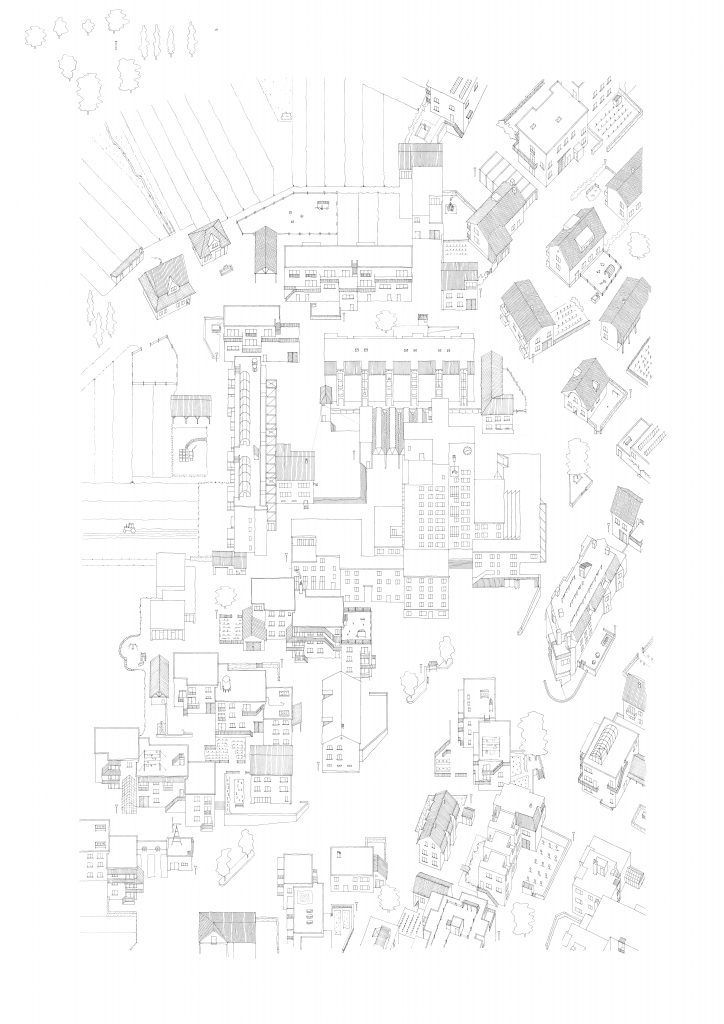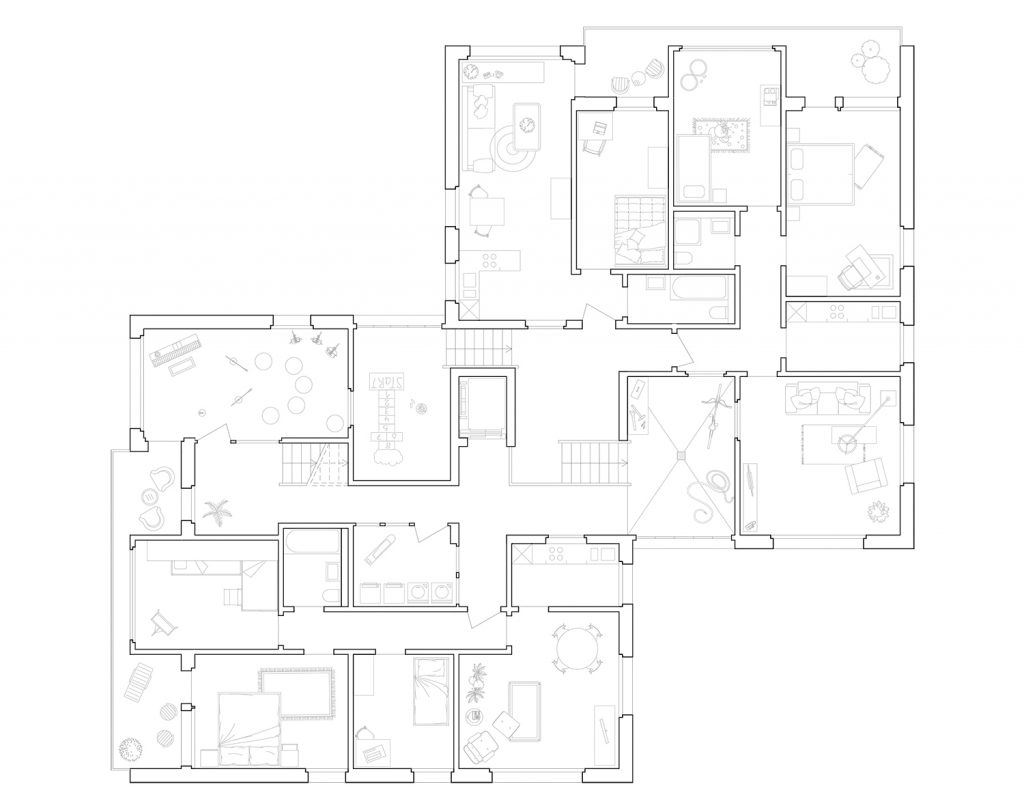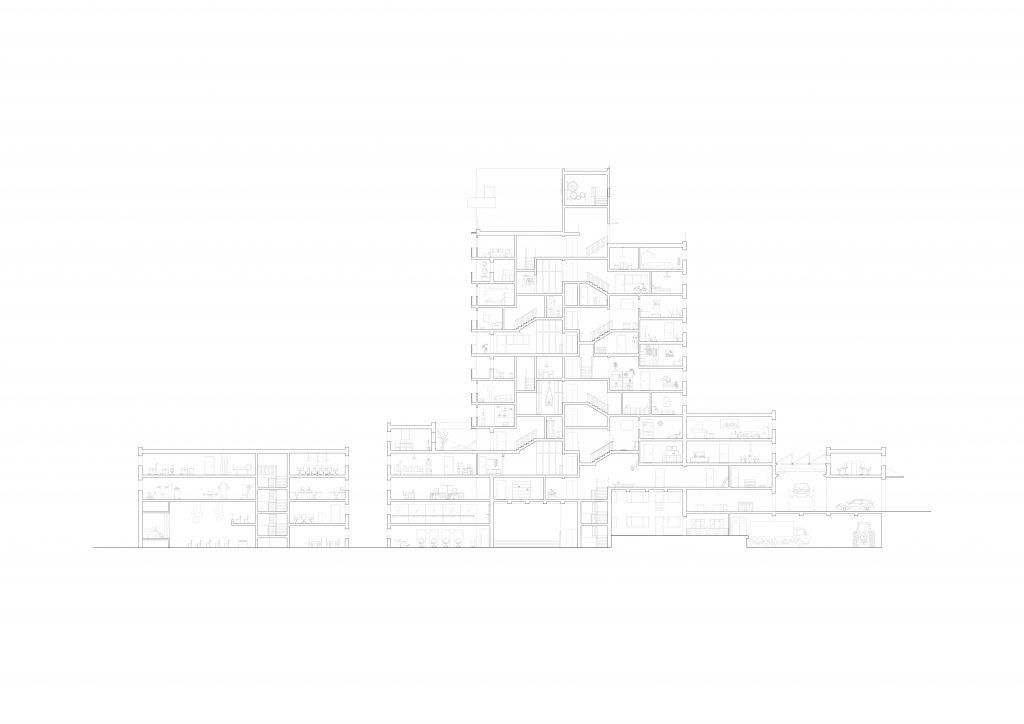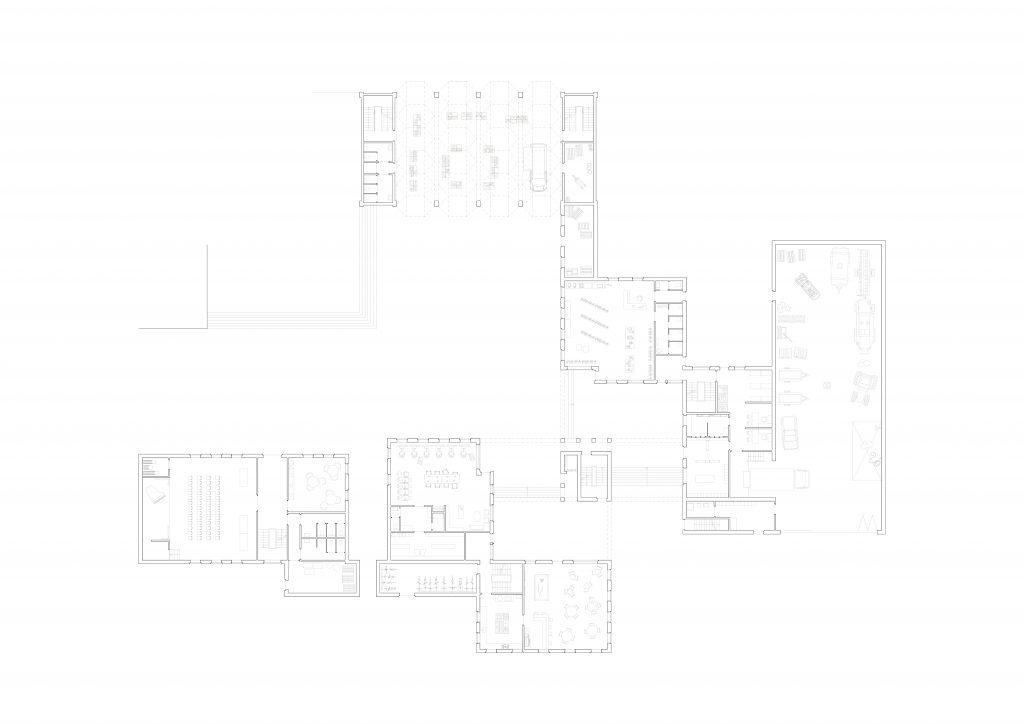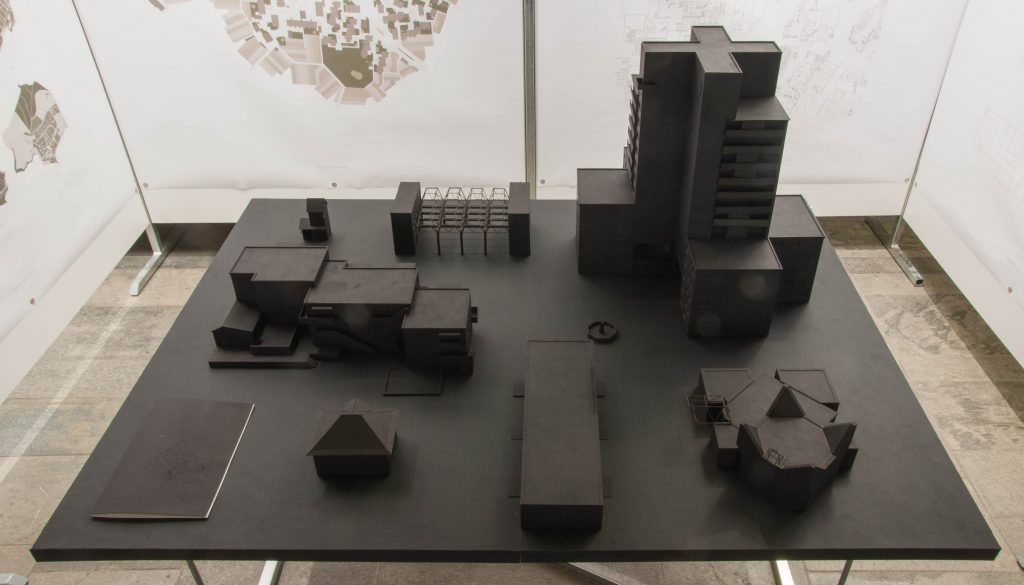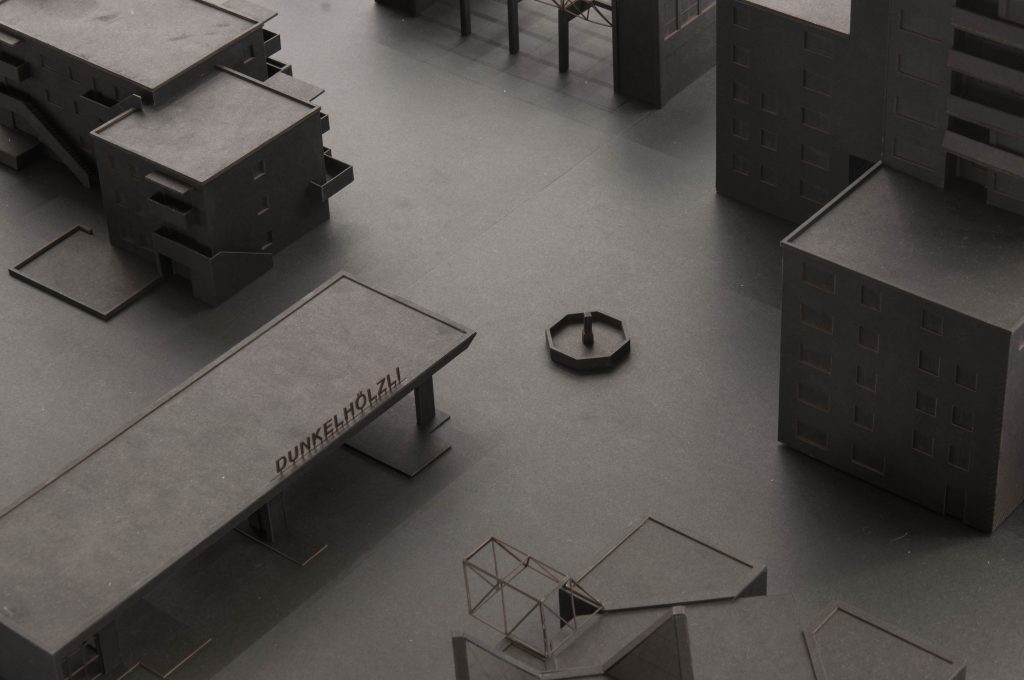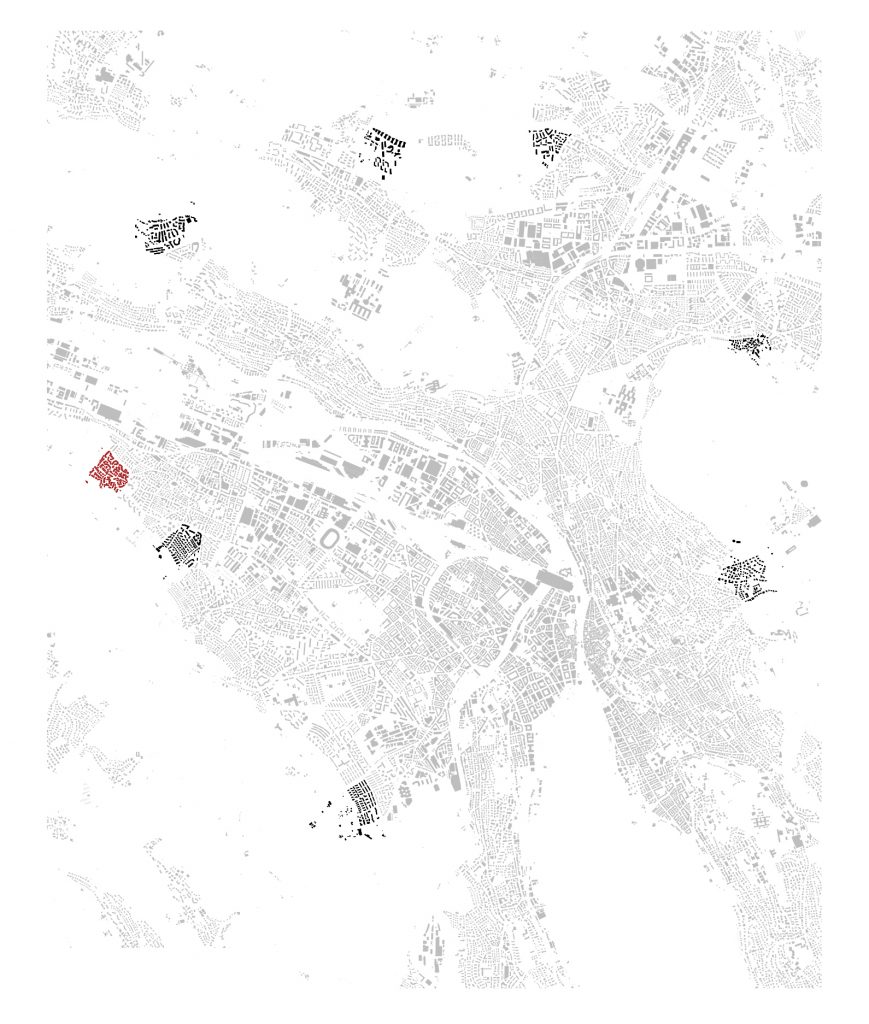 Proposed: The development of the urban edge as a series of autonomous villages.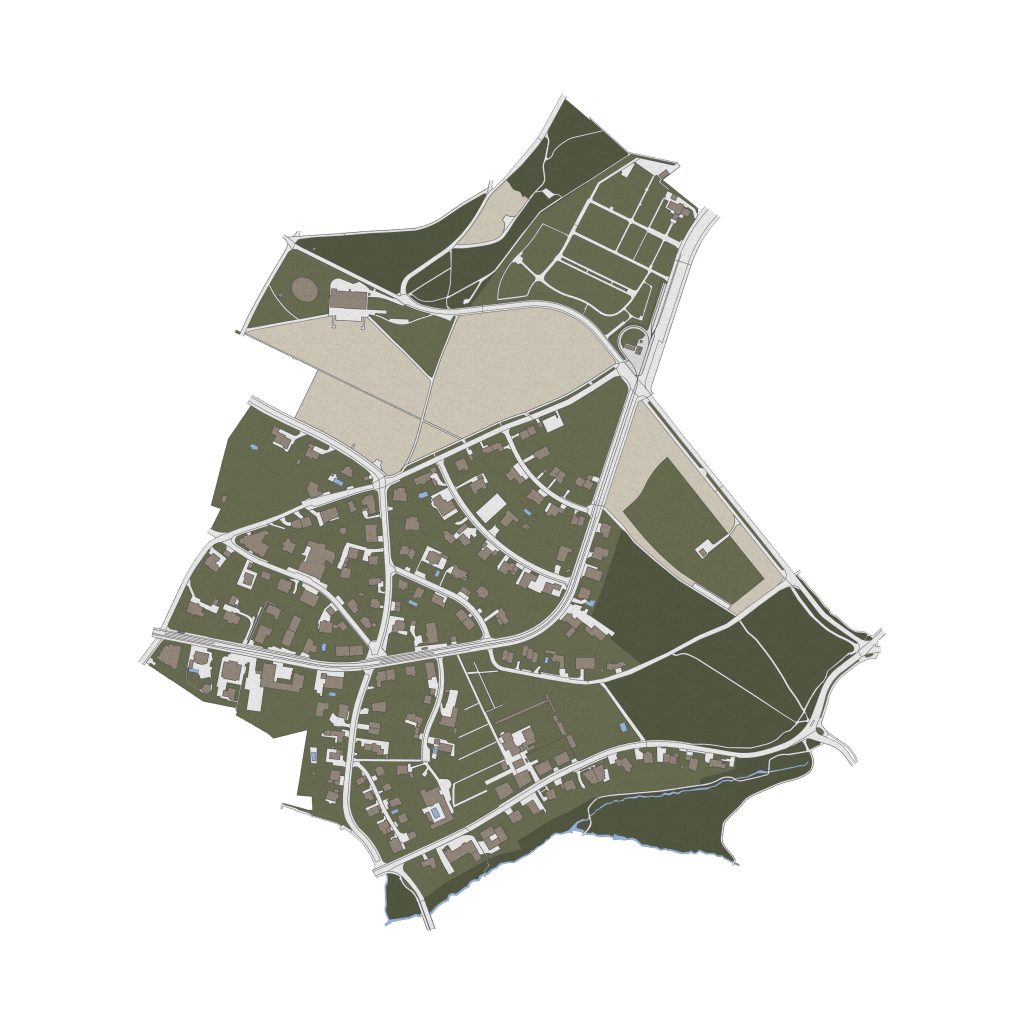 Krähbül: Village Condition Potential = 9/10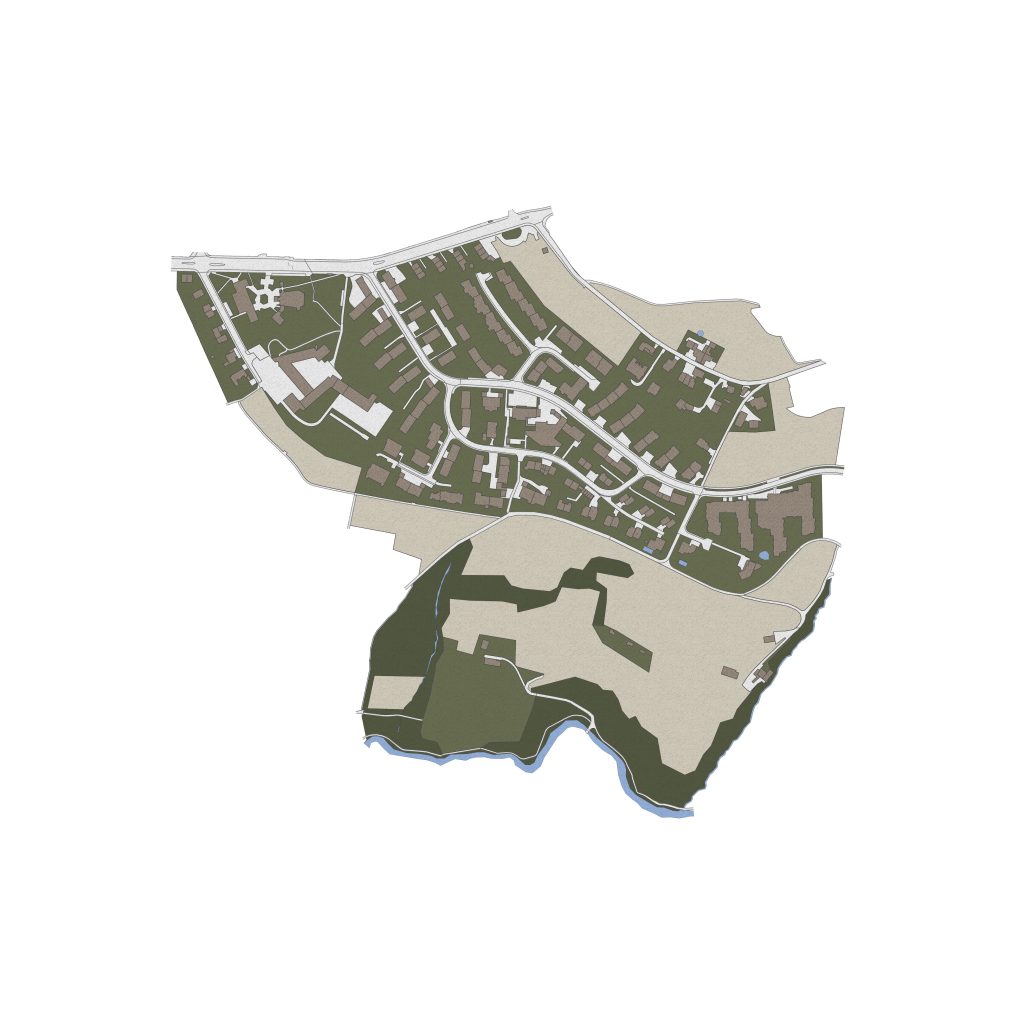 Breite: Village Condition Potential = 7/10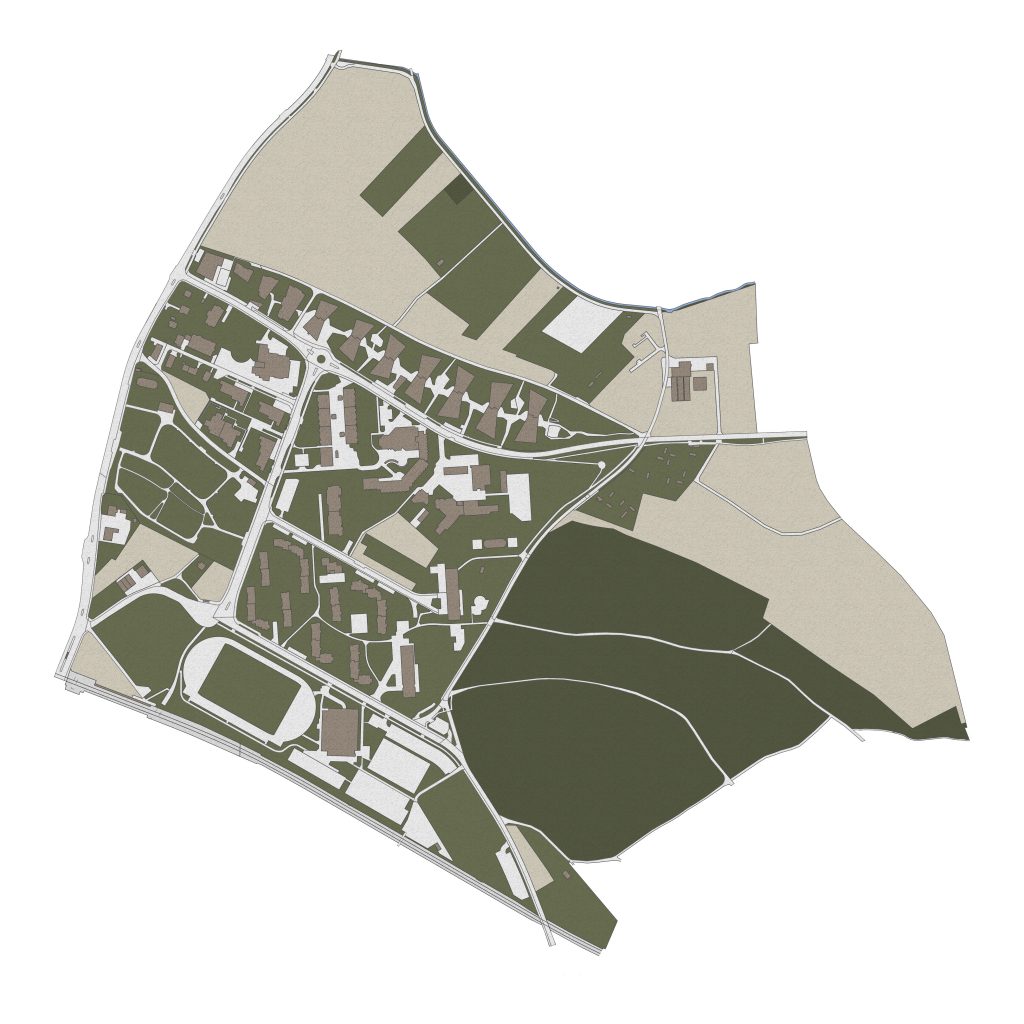 Grossäcker: Village Condition Potential = 7/10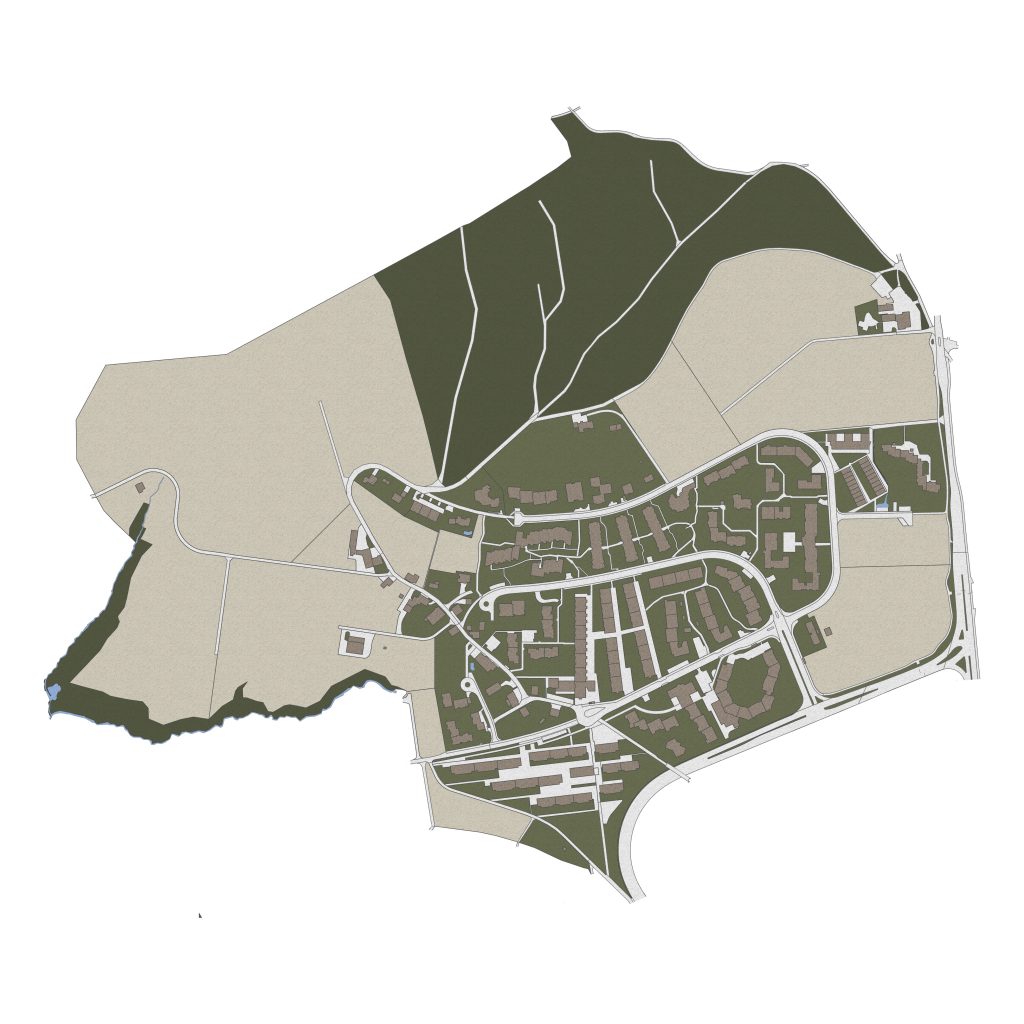 Rautihof: Village Condition Potential = 8/10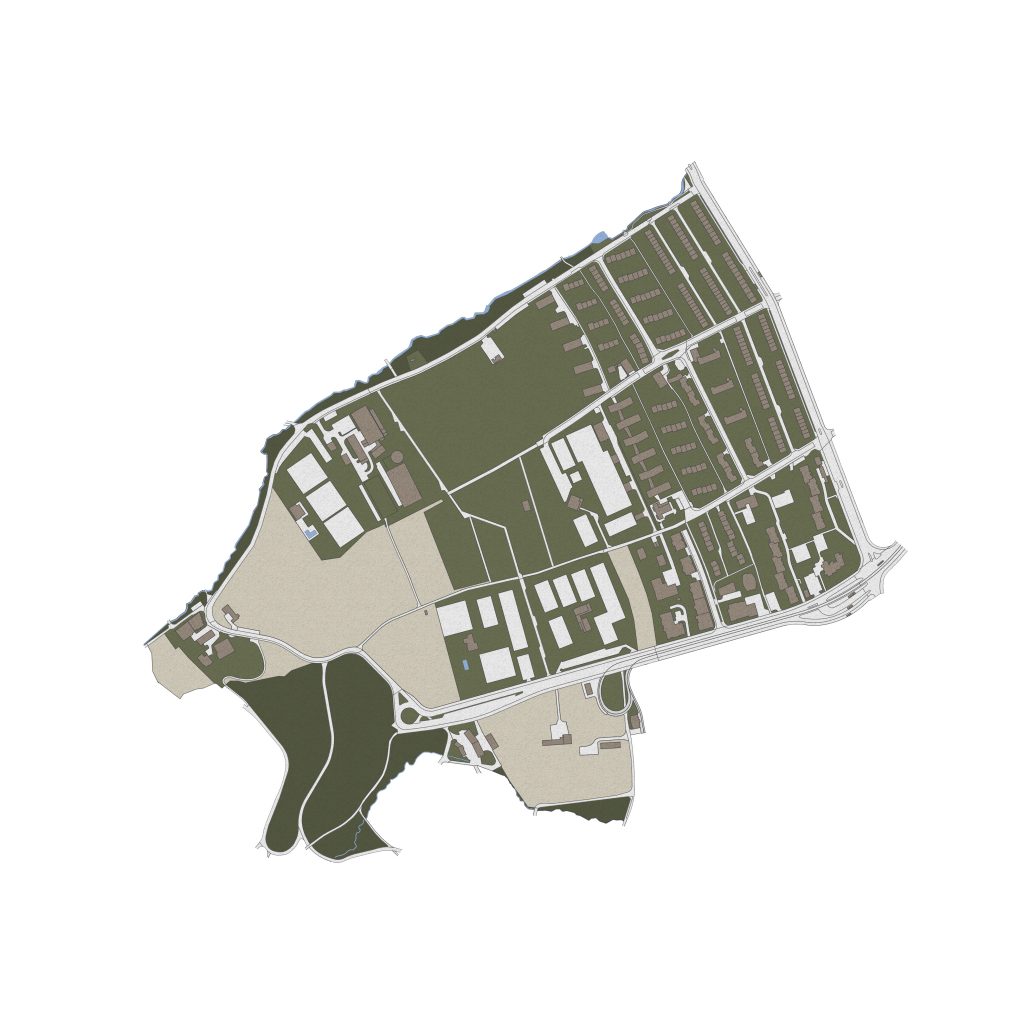 Kolbenhof: Village Condition Potential = 9/10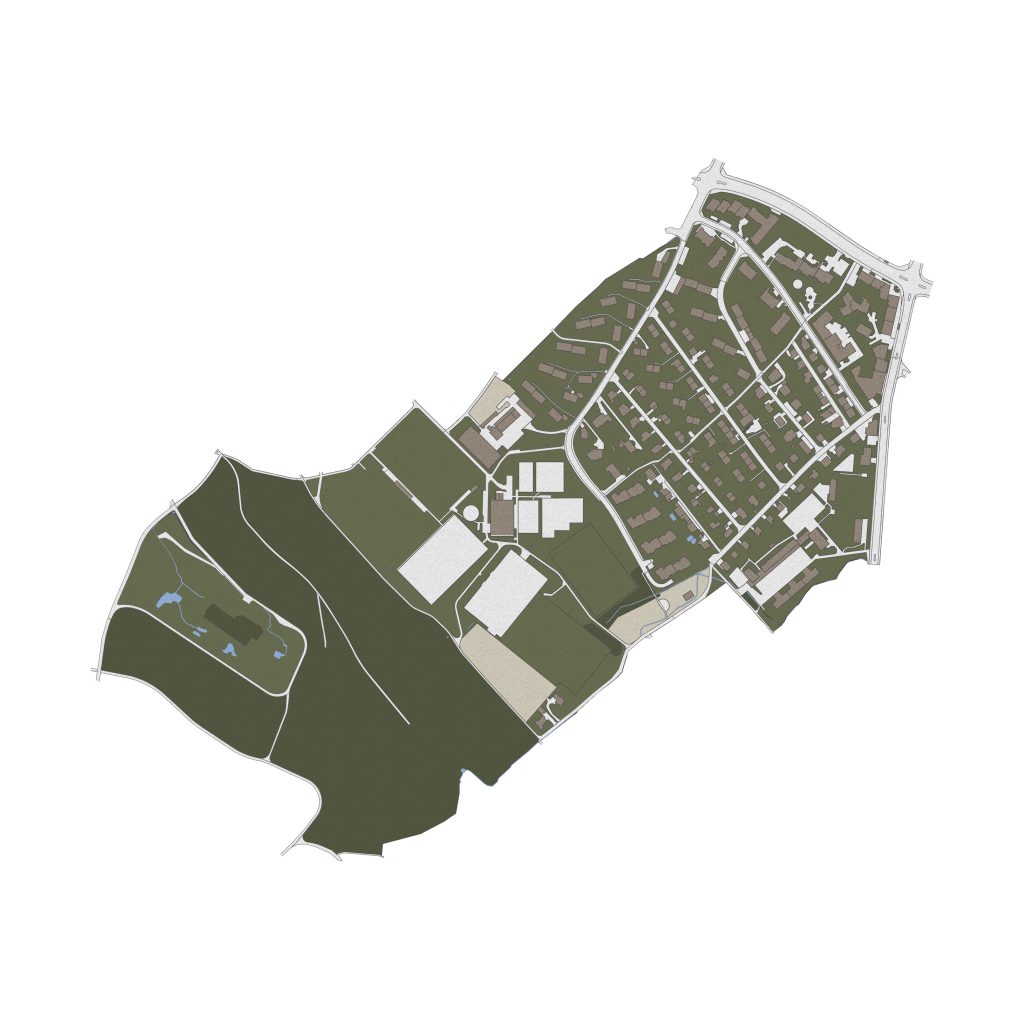 Algier: Village Condition Potential = 7/10