Studio HS 18: Hey, Teacher—Idylle und Ideologie VIII
Hey, Teacher
At one point every architect entertains the idea of founding one's own school. Usually a very charming and optimistic idea, being outside the institution. However, only few did it—whether on a dusty parking lot in Downtown Los Angeles, or by moving back and forth between Wisconsin and Arizona. Turning a school into the School is a very powerful act of thinking of where one stands as an architect, and combines practicalities with more abstract things such as ideology, disciplinary critique, and pedagogy.
You will all be professors, if not deans. Your School is not in Zurich, but it is Zurich. Your students will not study at a three- to four-letter school. Of course you need an organizational structure. You need facilities, space, peers, desire, enemies, and a place. You need to realize what kind of teacher you imagine to be. There will be four city-wide professor conferences, where agenda and ambitions are shared.
We start easy: a photograph that captures you with your 17 students, just like Buckminster Fuller teaching in a meadow or Alvin Boyarsky on an elephant.
That is your first statement of intent. Then you design your School. From the freshman orientation to the building and place that represents your workplace. It should not be big, as the city is big enough. How is the school's internal performance linked to its exterior expression? Does the contained have anything to do with its container? What is the one place in the city where all schools coalesce, if the "Audimax" is not an option?
We will invert our conventional teaching experience. At one point during midway, you will eventually and literally become the teacher and we will be your students executing your given task. You will profess.
Lernziel:
Understanding the difference between being educated as an architect and learning to become an architect.
Capacity: max 18 professors to not overstretch the teacher-student ratio.
Project development is mainly done in pairs
Introduction: Tuesday, 18.09.2018, 10:00 am, Pavilion HIQ C11, ETH Hönggerberg
Studio: Pavilion HIQ C11, ETH Hönggerberg
+ Integrated Discipline Planning (P)

R. Buckminster Fuller, Southern Illinois University of Carbondale, 1971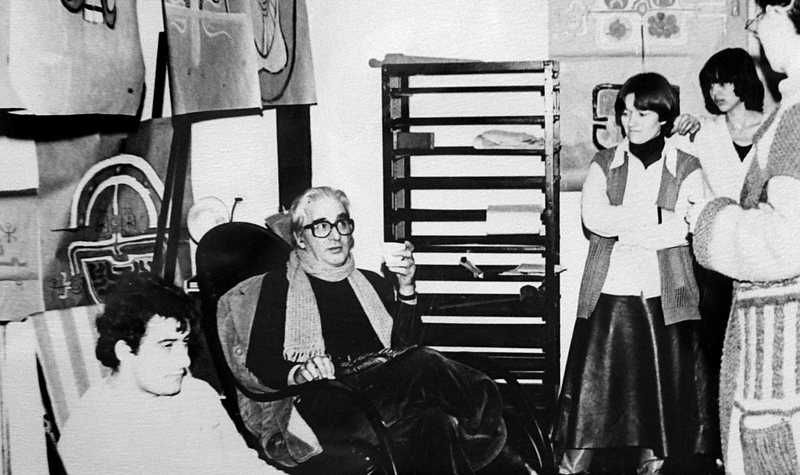 Bogdan Bogdanović and students at the Summer School in Mali Popović, 1979/80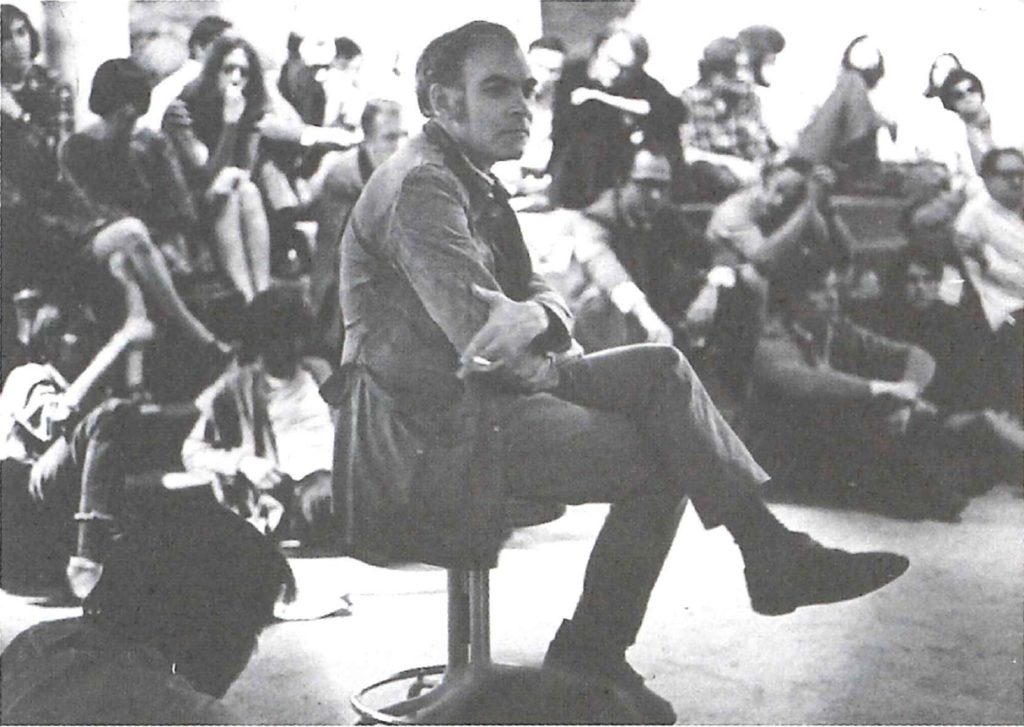 Alvin Boyarsky at a sit-in against the war in Cambodia at the University of Illinois Chicago
School of Architecture, 1970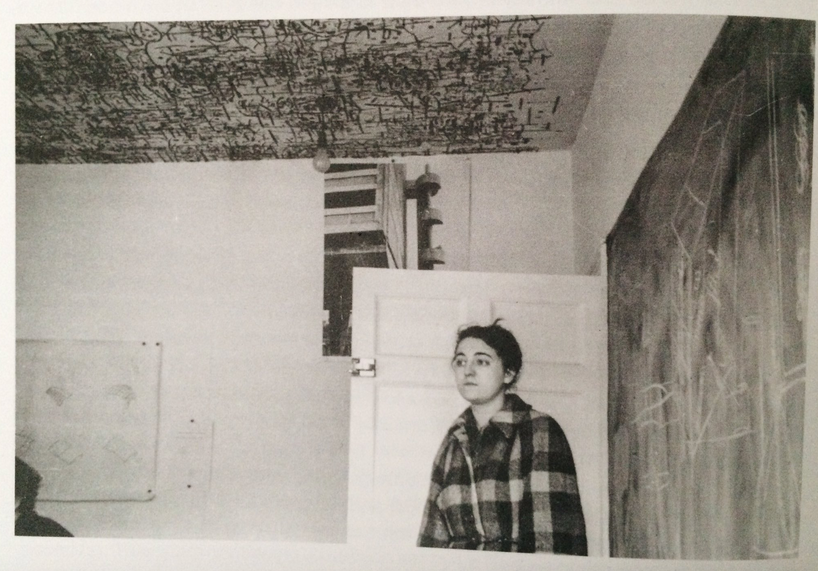 Alison Smithson at a chalkboard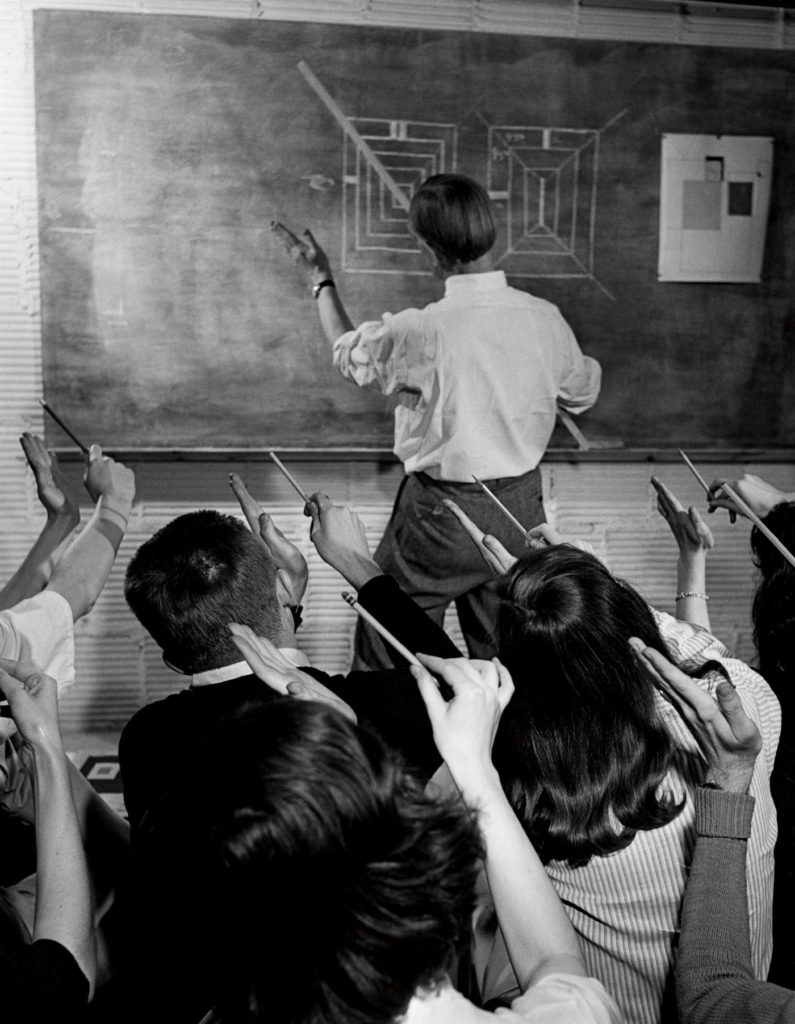 Josef Albers, Black Mountain College, 1933-49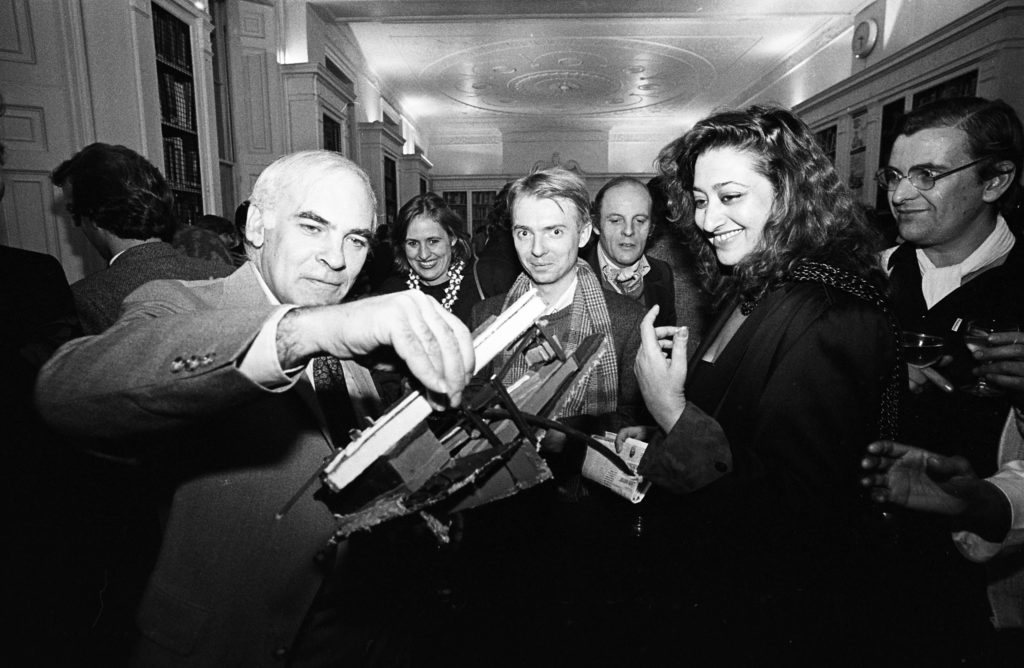 Zaha Hadid, Architectural Association, 1983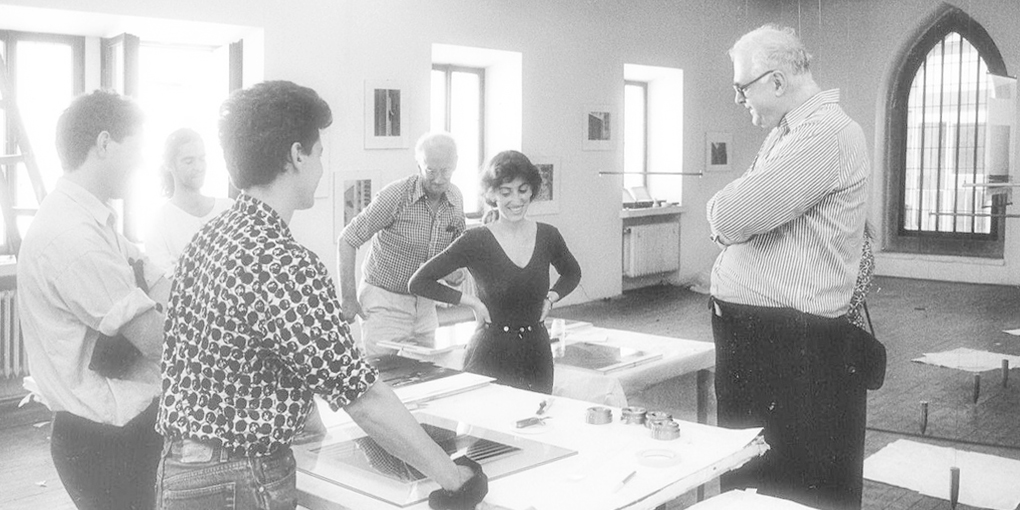 John Hejduk and Hélène Binet, Prague, 1991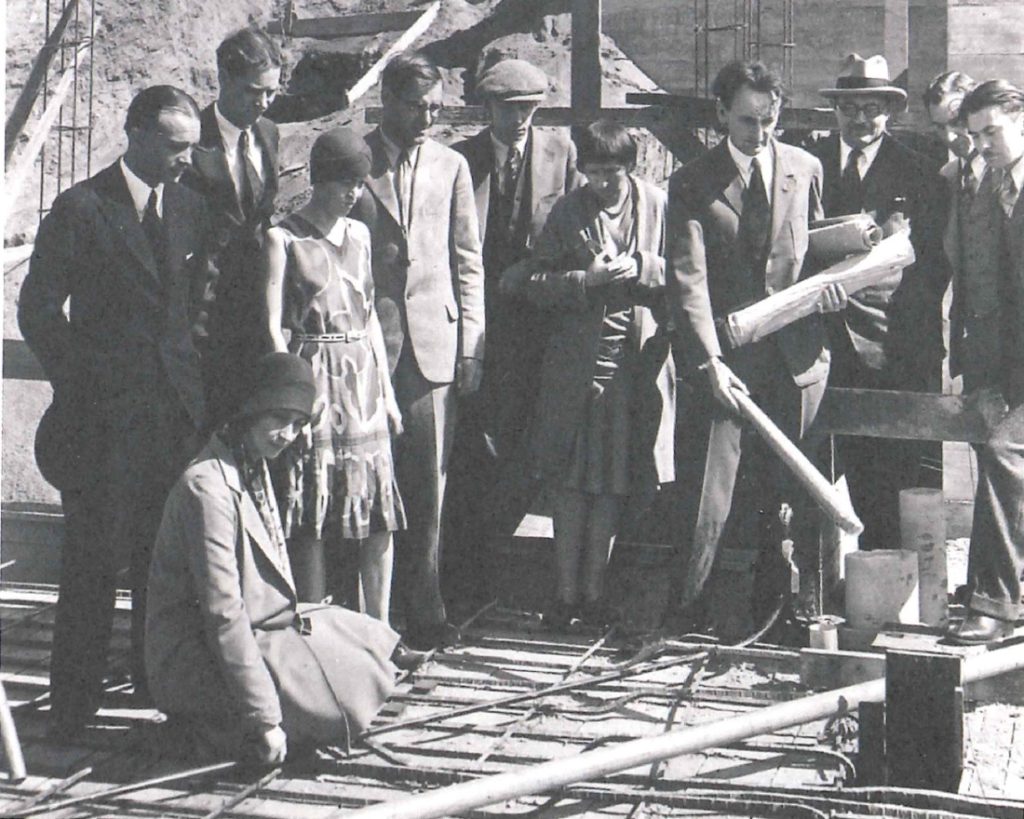 Richard Neutra at Lovell Health House with students from Academy of Modern Art, including Hamilton Harris and Gregory Ain, 1928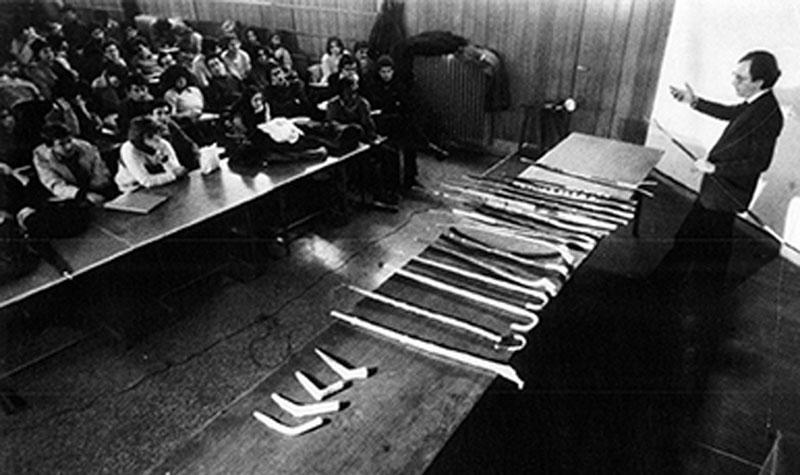 Adolfo Natalini, Università degli Studi di Firenze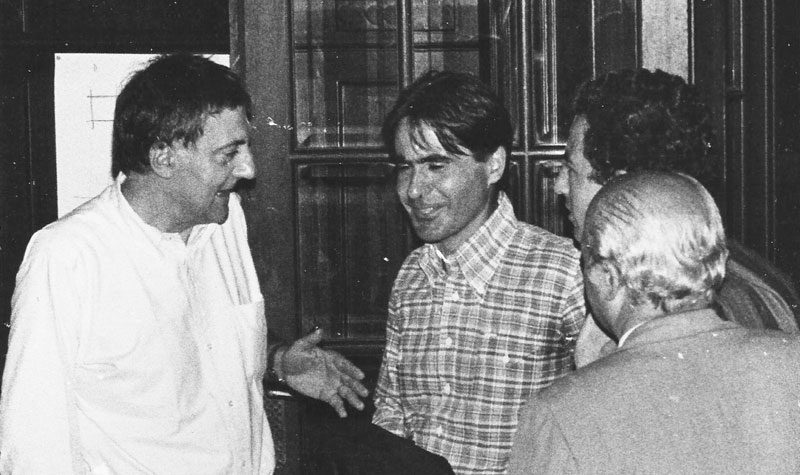 Aldo Rossi, Tony diaz, Sandro Borghini, and Ernesto Katzenstein, La Escuelita, 1978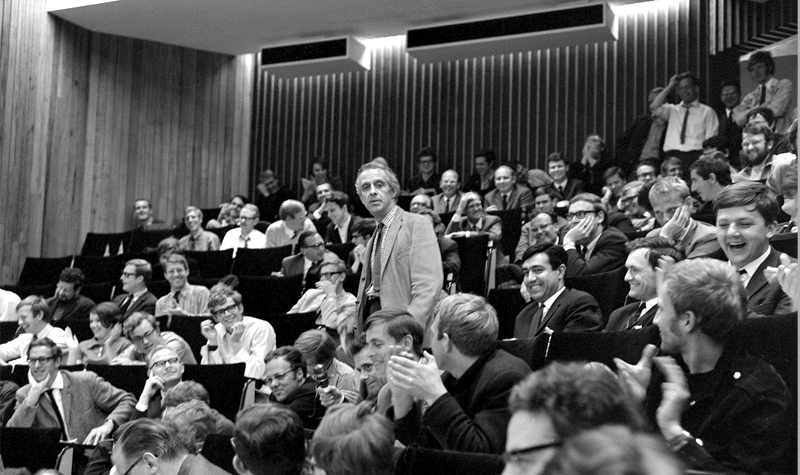 Aldo van Eyck, Delft School of Architecture, General Assembly, 1969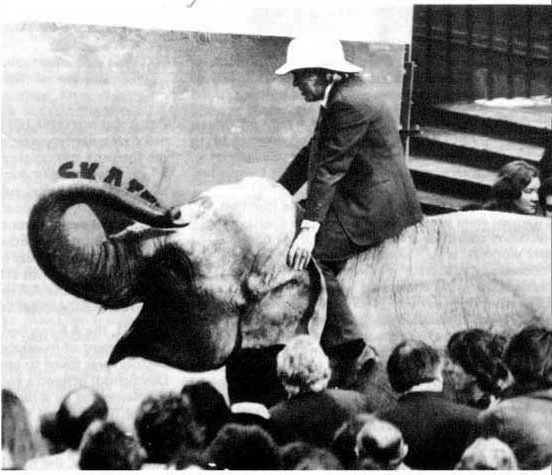 Alvin Boyarsky, Architectural Association, 1975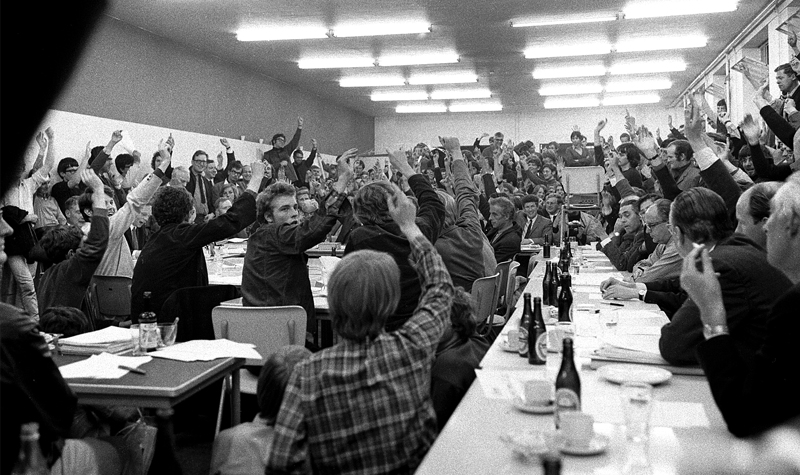 Delft School of Architecture, public voting, 1969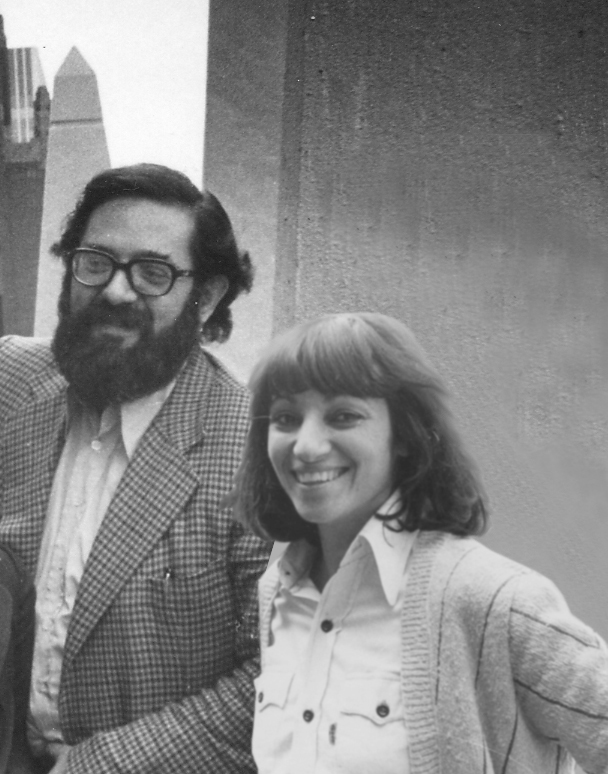 Diana Agrest and Manfredo Tafuri, IAUS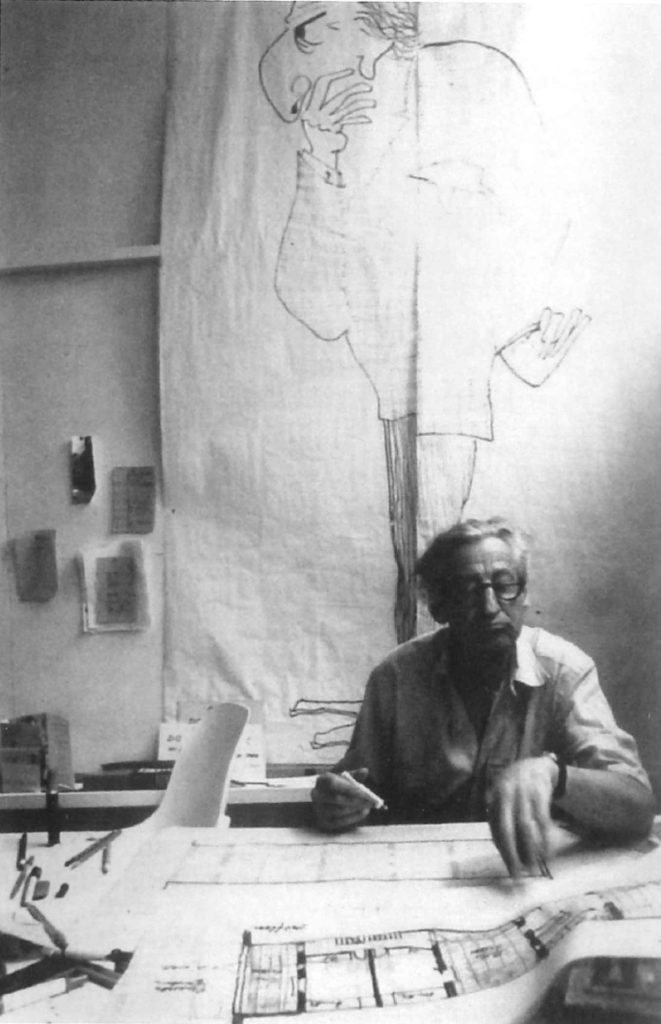 Serge Chermayeff at Yale in front of a drawing of himself created by students, 1966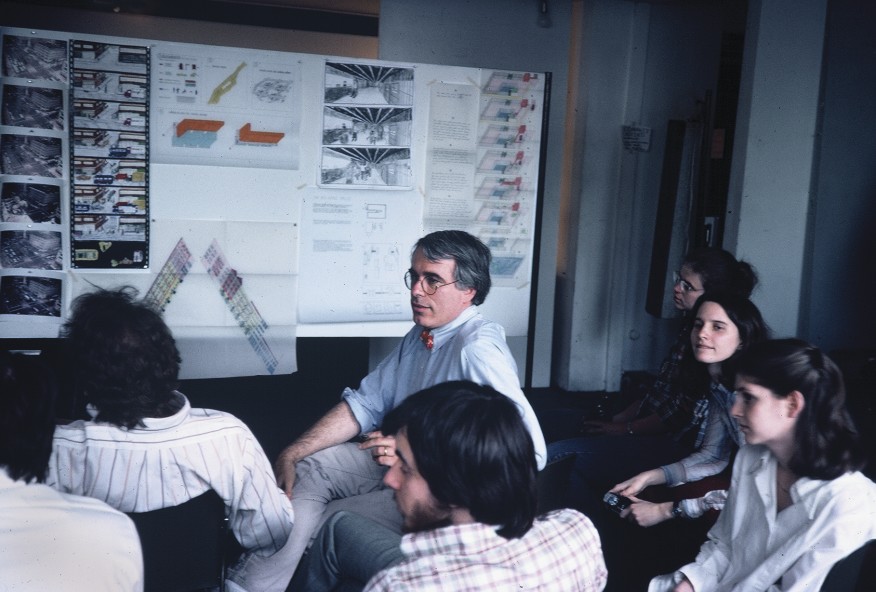 Peter Eisenman, Institute for Architecture and Urban Studies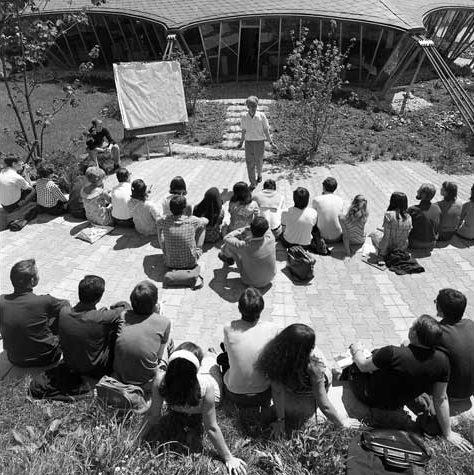 Frei Otto, Institut für Leichtbau Entwerfen und Konstruieren ILEK, 1968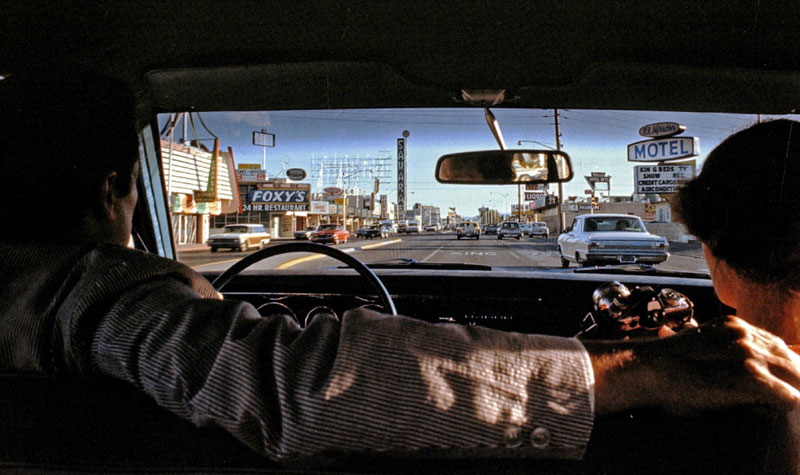 Denise Scott Brown and Robert Venturi, Yale University, 1968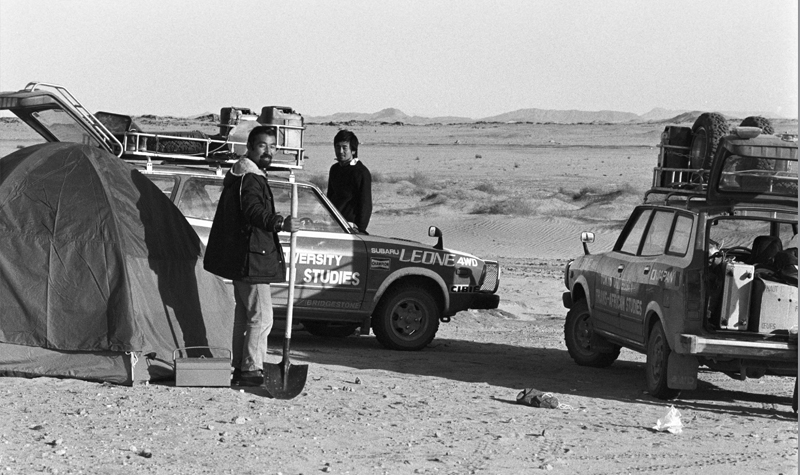 The Hara Laboratory, Hiroshi Hara's students, Kengo Kuma in back, with equipment for village surveys in Africa, 1972-78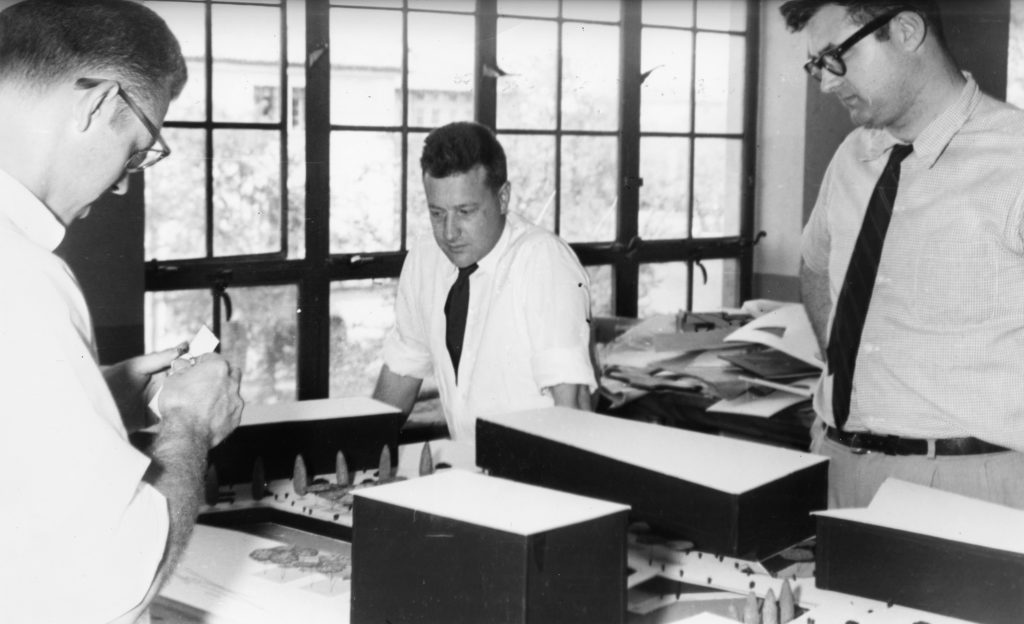 Bernhard Hoesli and John Hejduk, University of Texas at Austin, 1955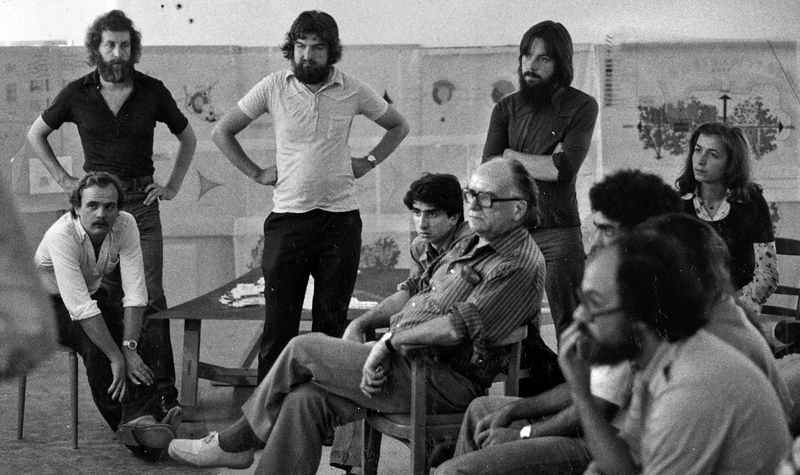 Jaap Bakema, Internationale Sommerakademie für Bildende Kunst, Salzburg, 1975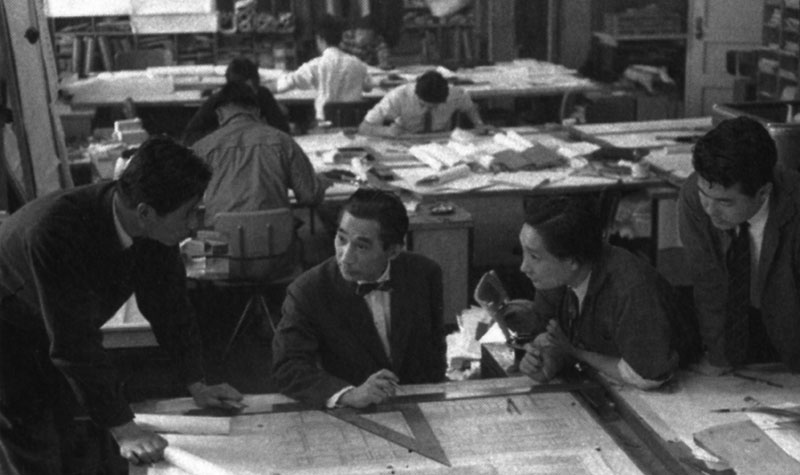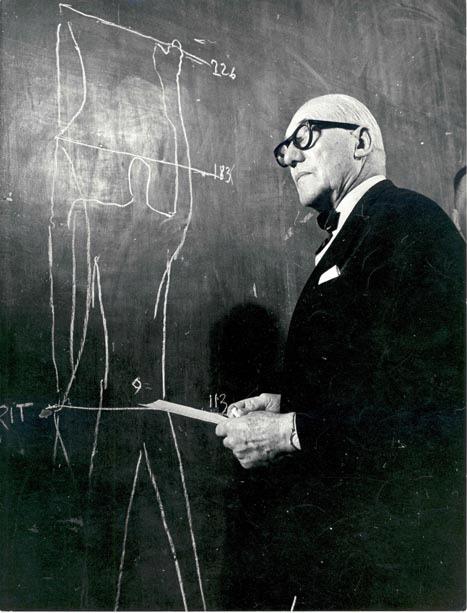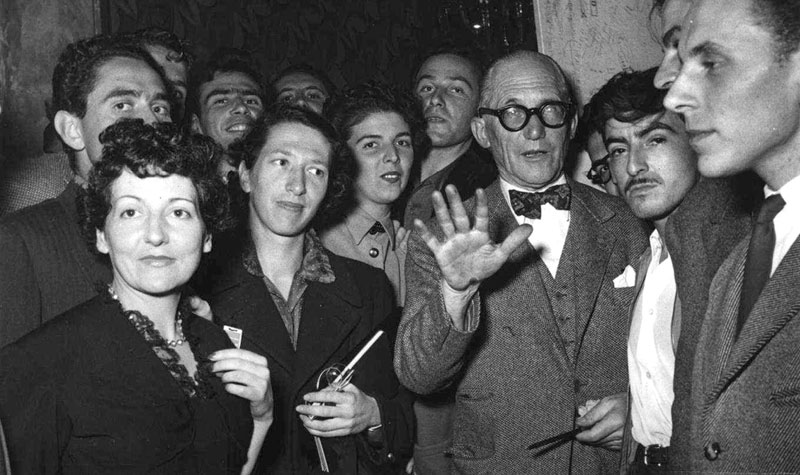 Le-Corbusier, CIAM summer school, Italy, 1953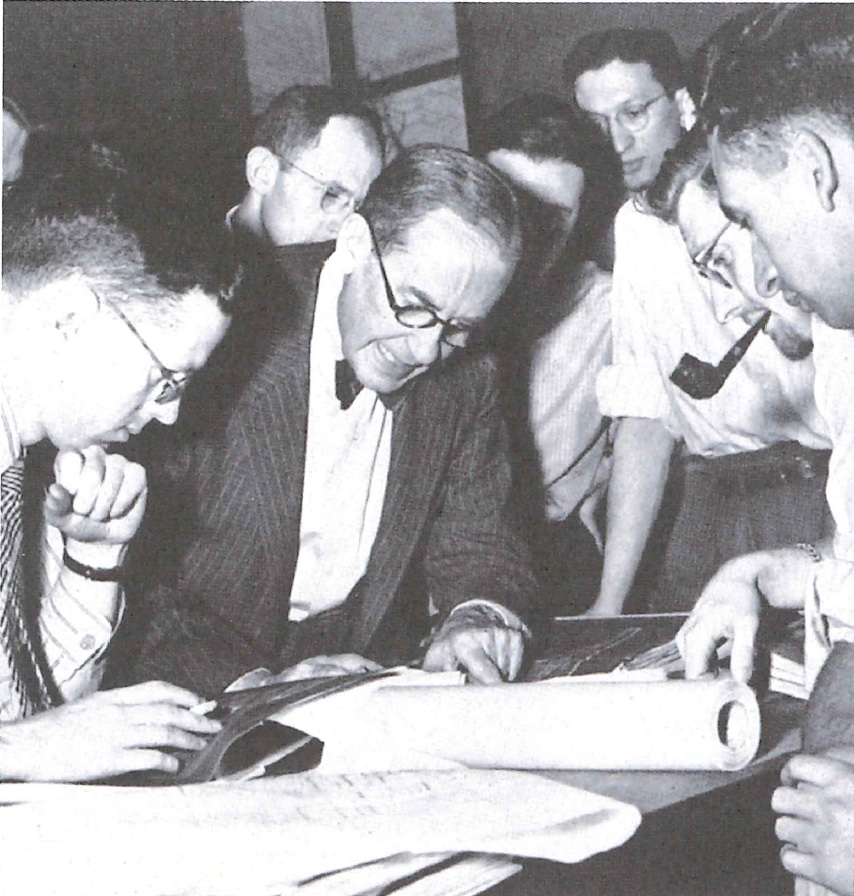 Walter Gropius, desk crit at Harvard GSD, 1946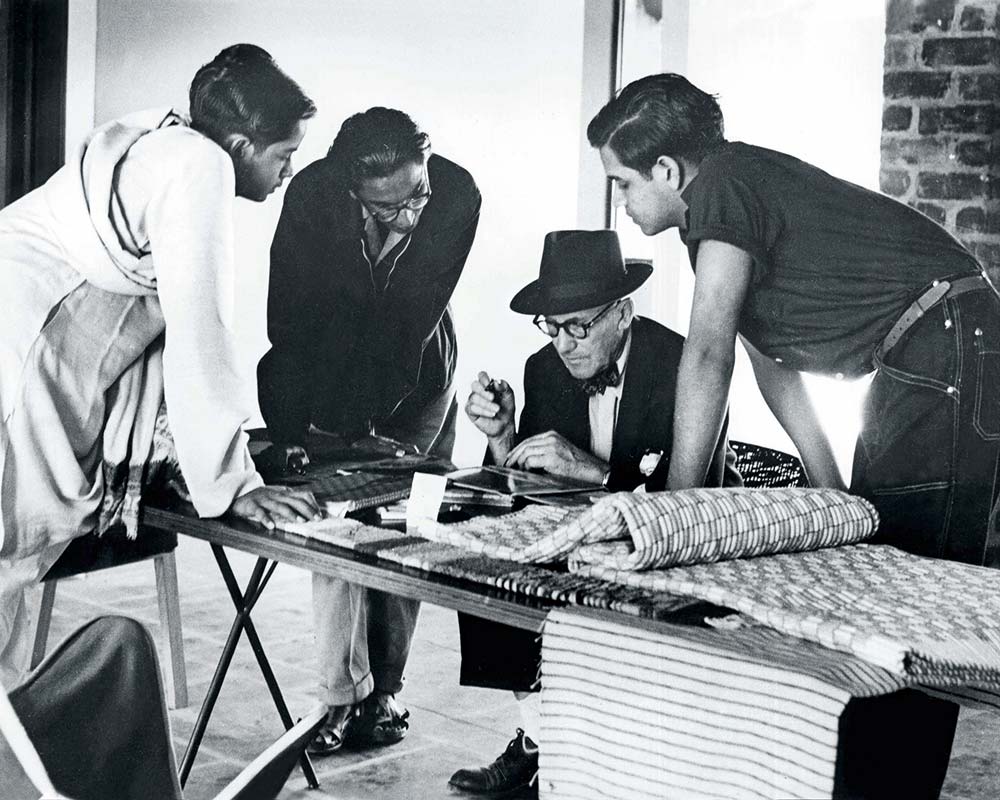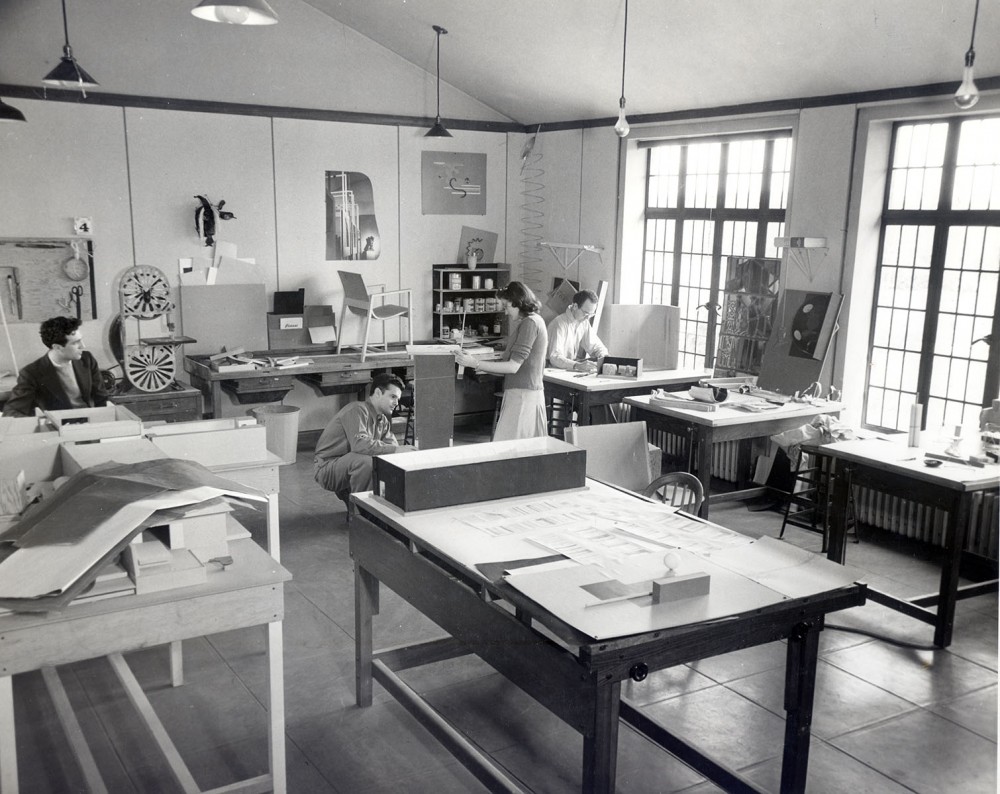 Ray and Charles Eames, Cranbrook Academy of Art and Design, 1940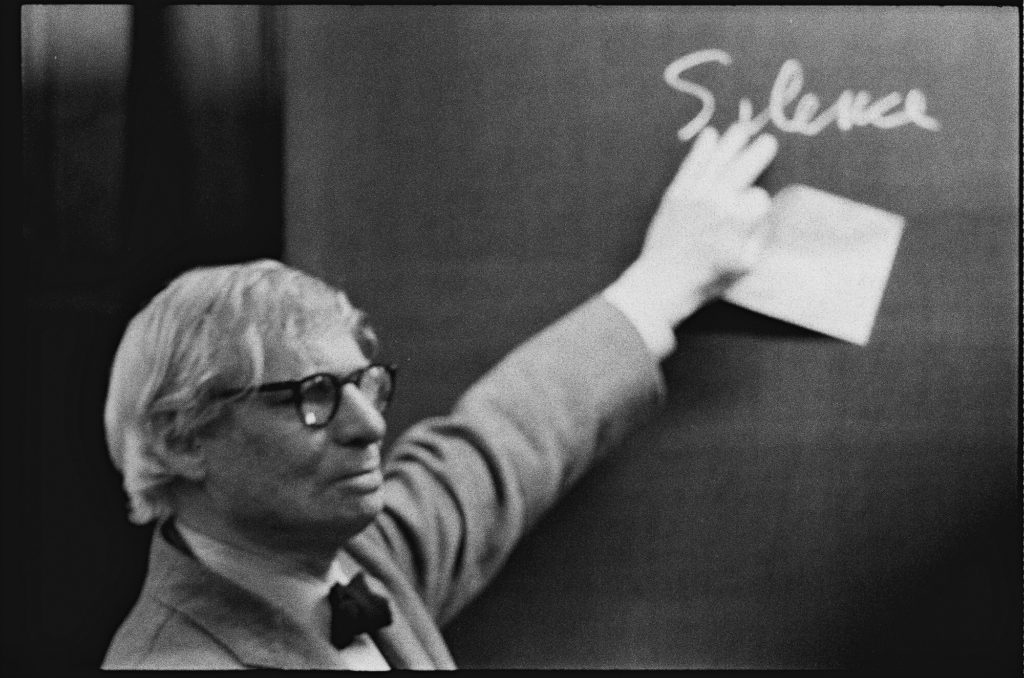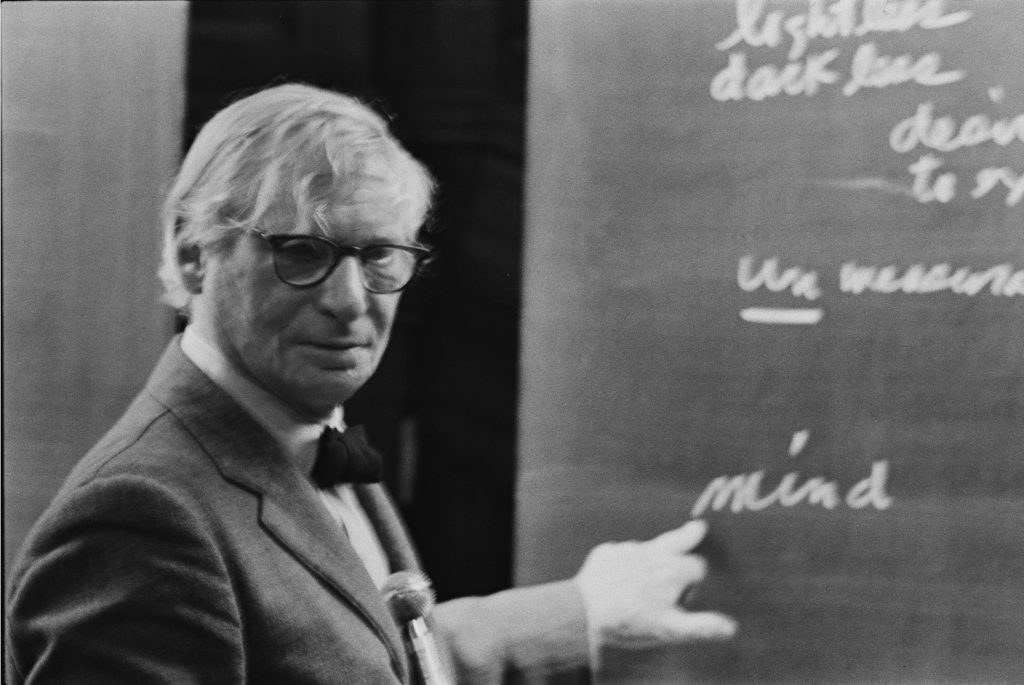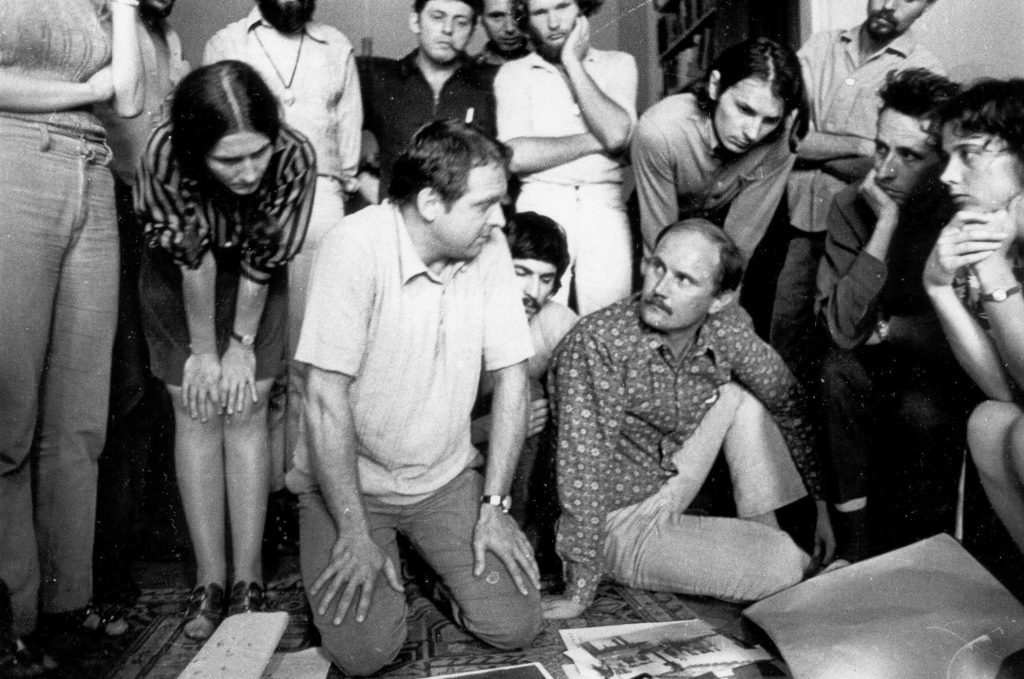 Imre Makovecz, Private Master School, 1969-1977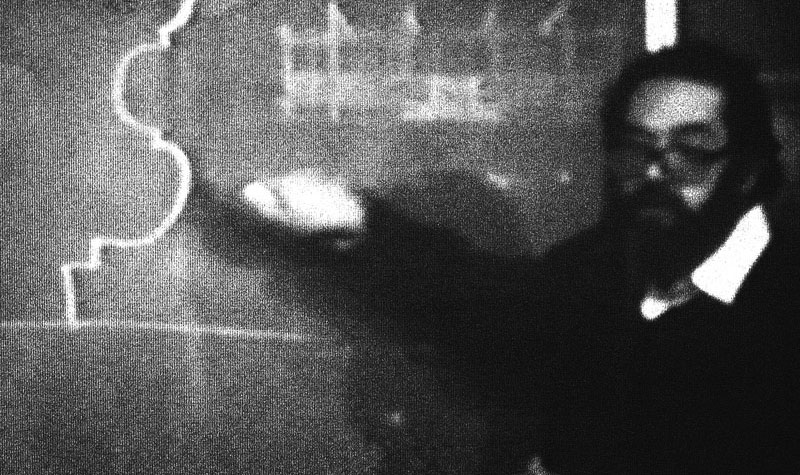 Manfredo Tafuri lecturing at ETSAB, February 1983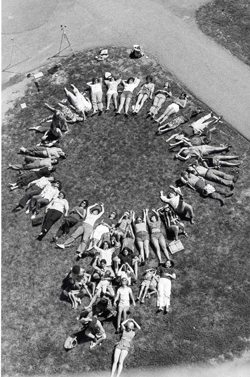 N. Phyllis Birkby, Women's School of Architecture and Planning, 1975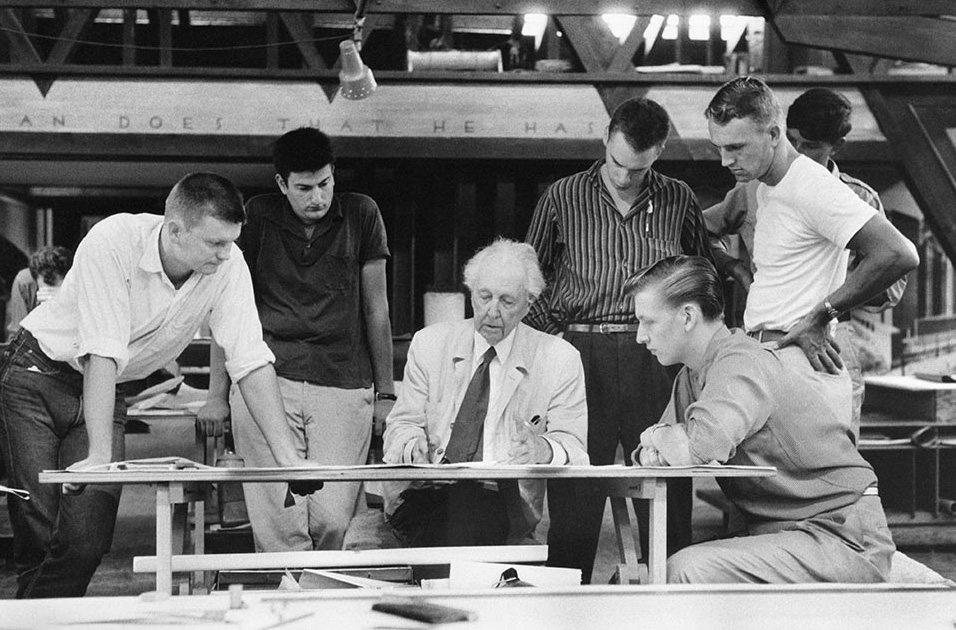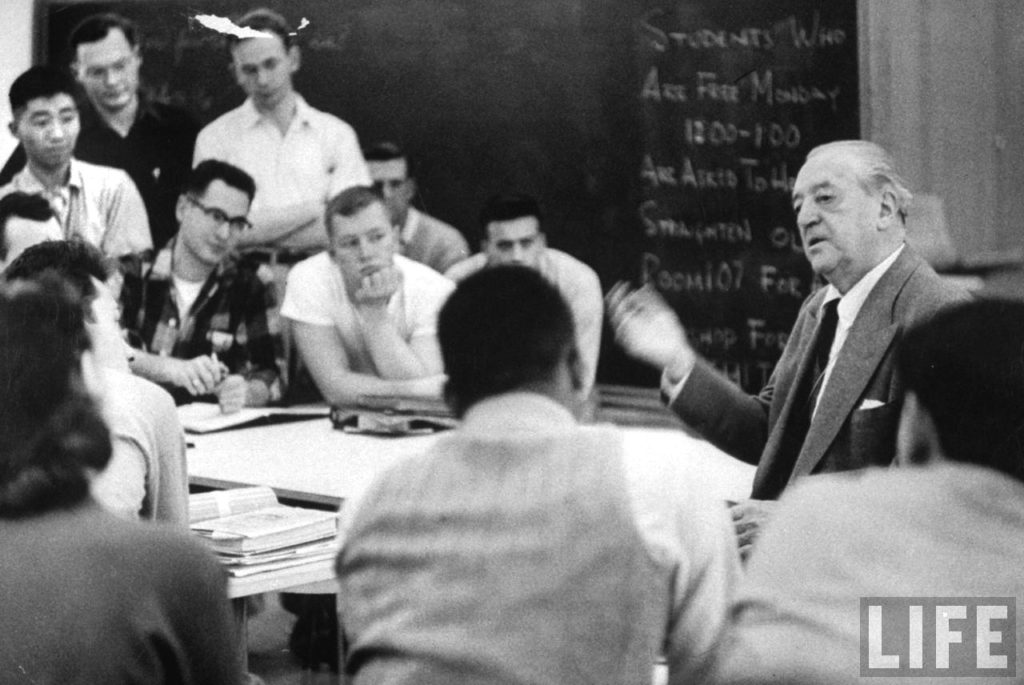 Mies van der Rohe, IIT, Chicago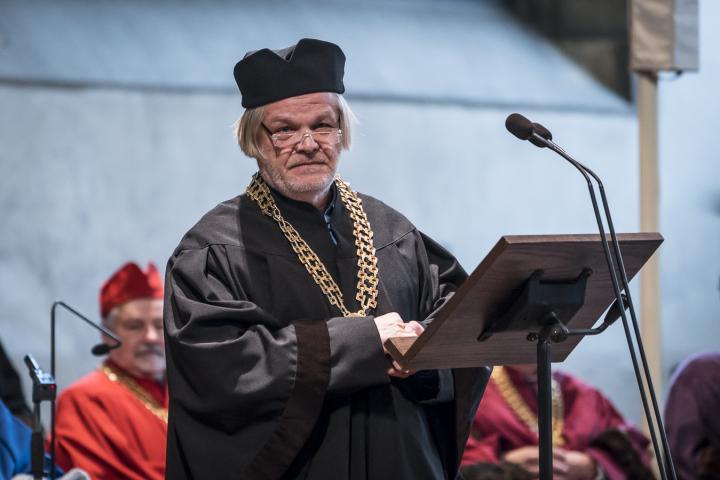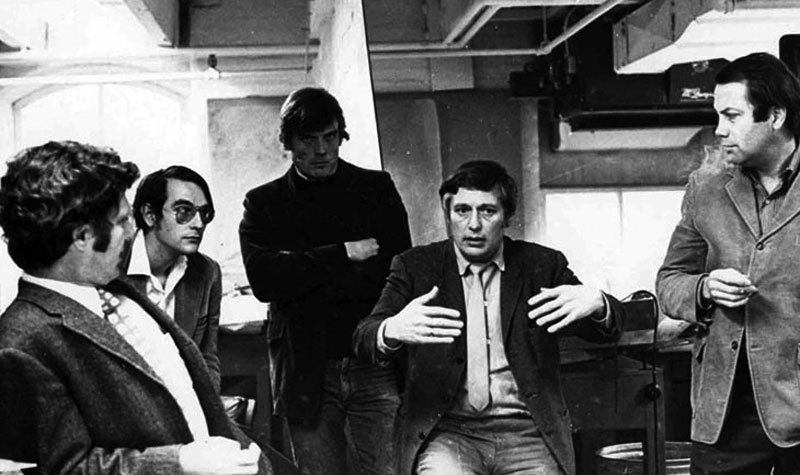 O.M. Ungers at Cornell, 1971. From left- Werner Seligmann, Unknown, Fred Koetter, O.M. Ungers, Jerry Wells.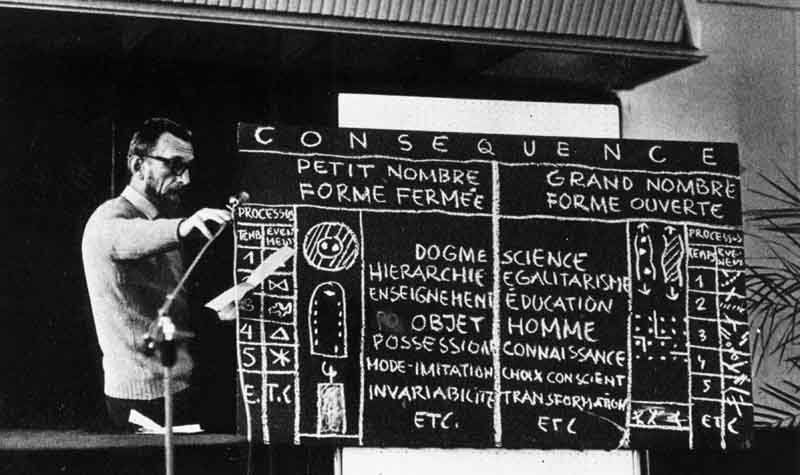 Oskar Hansen at AICA congress in Wroclaw, 1975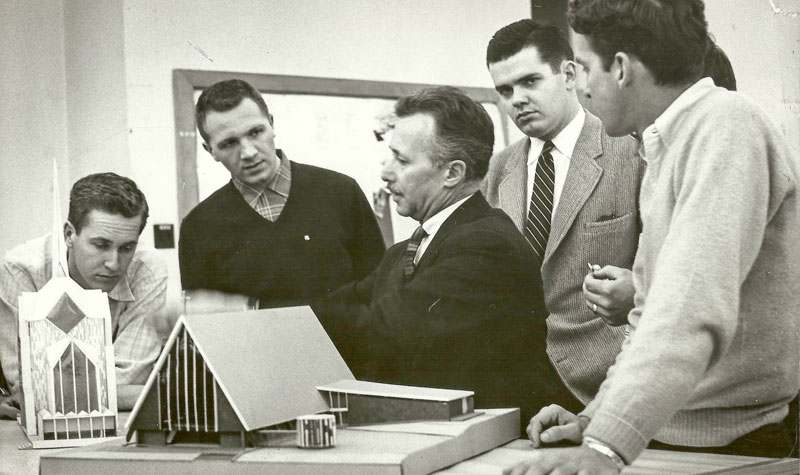 Pietro Belluschi at MIT, 1956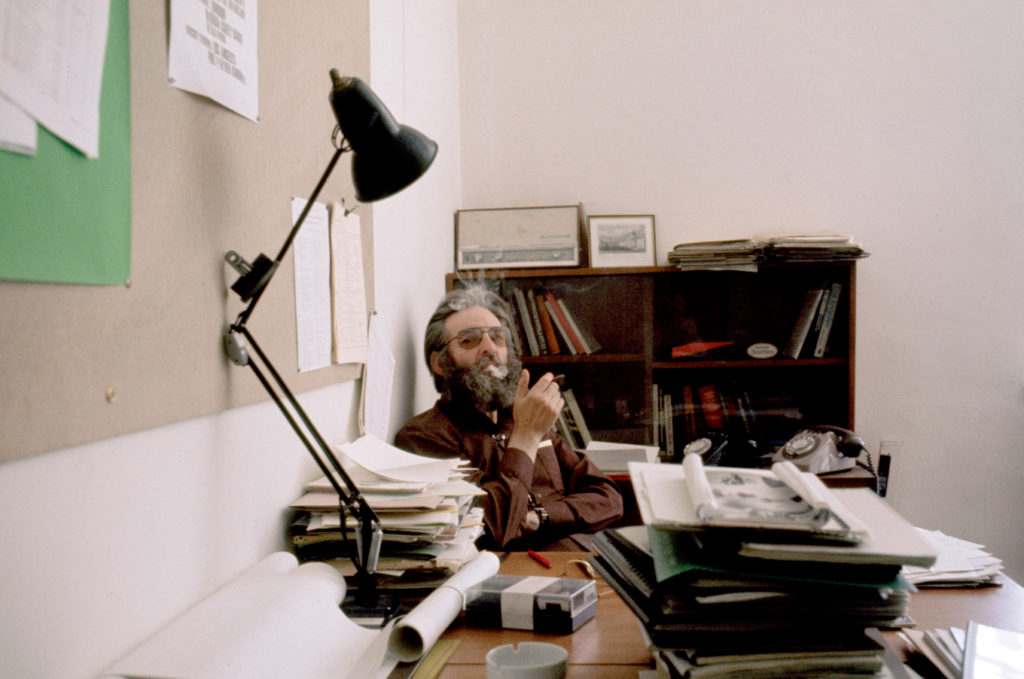 Reyner Banham in his office at the Bartlett School of Architecture, ca. 1976. Photo: Adrian Forty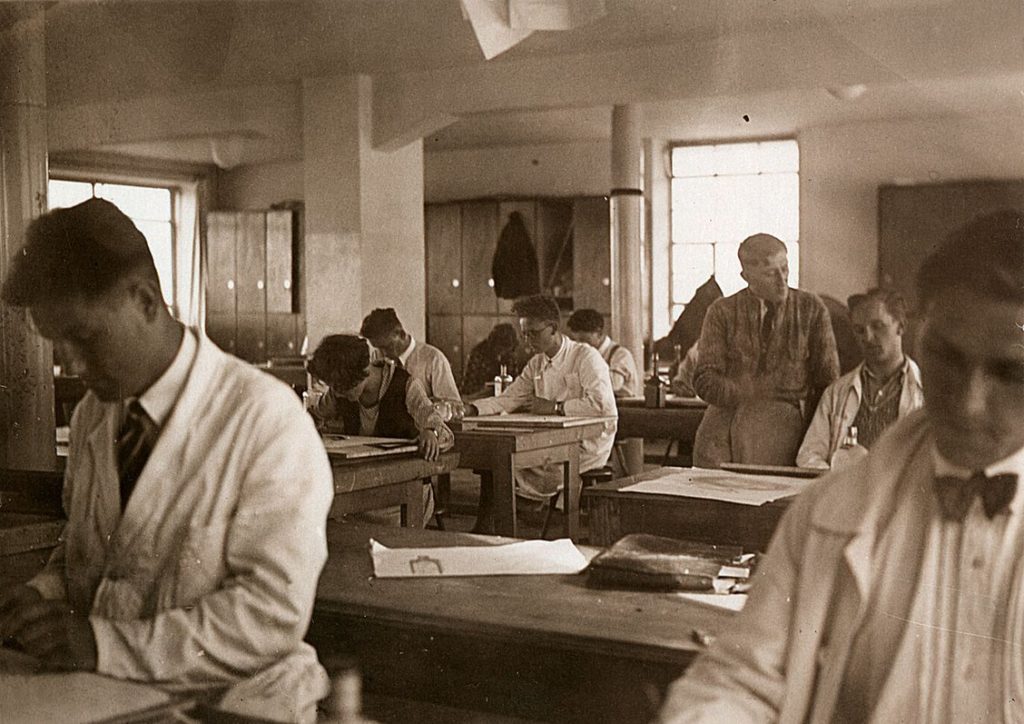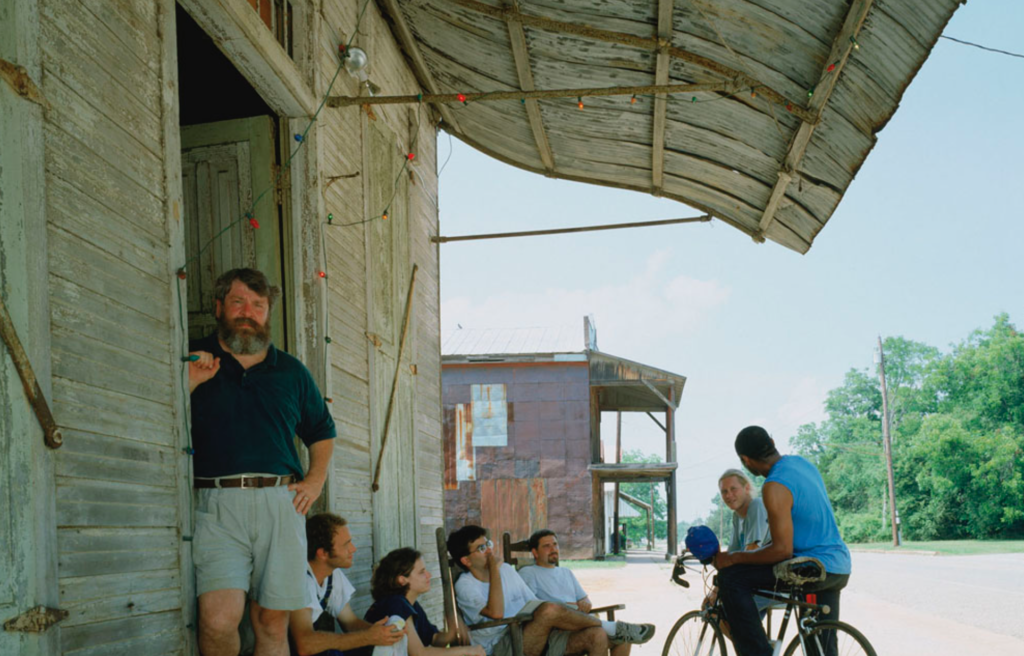 Samuel Mockbee, Auburn University Rural Studio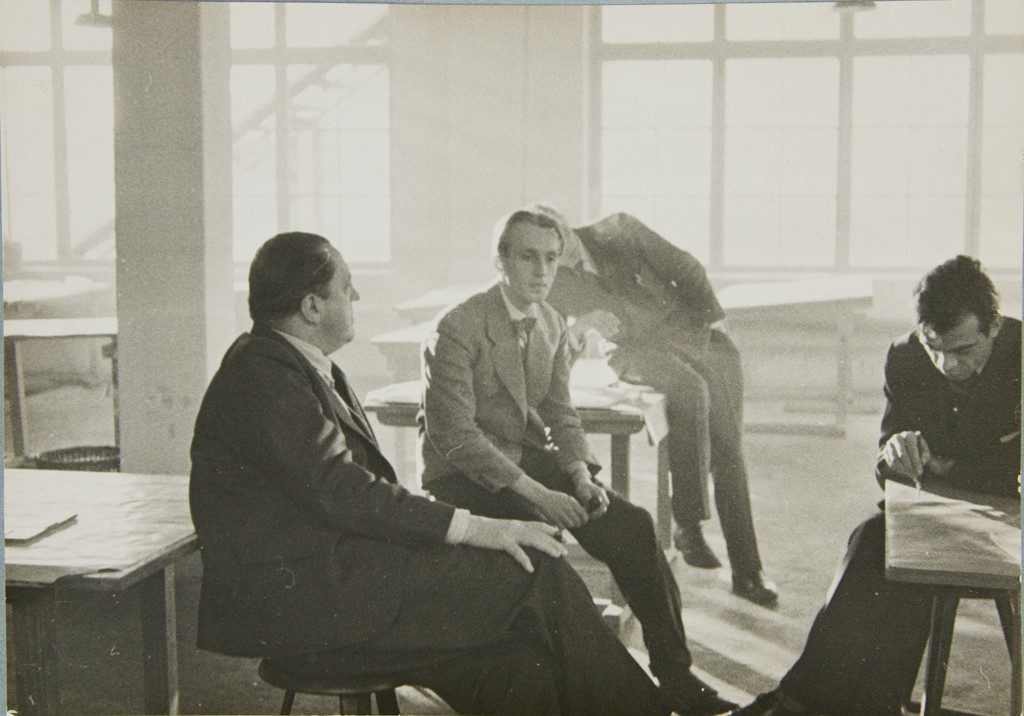 Mies van der Rohe, Bauhaus, Berlin, 1933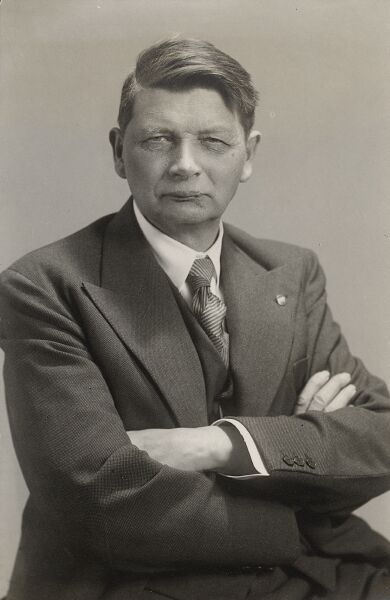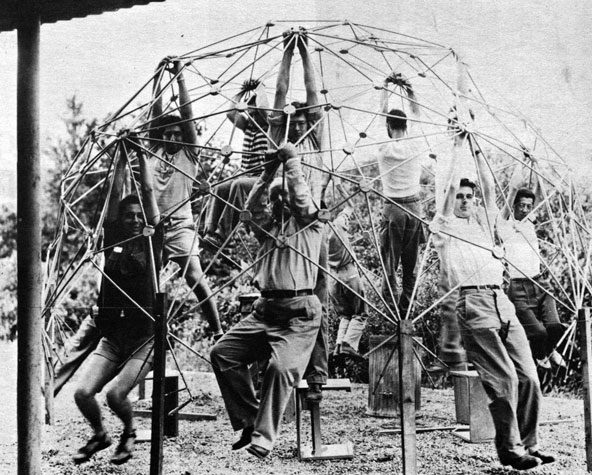 R. Buckminster Fuller, Black Mountain College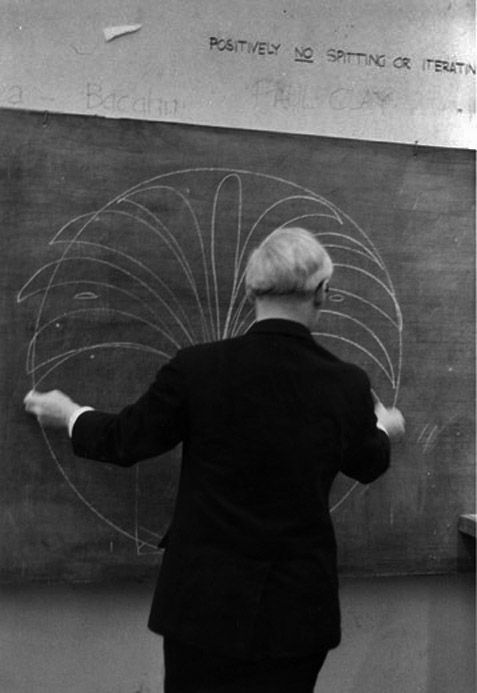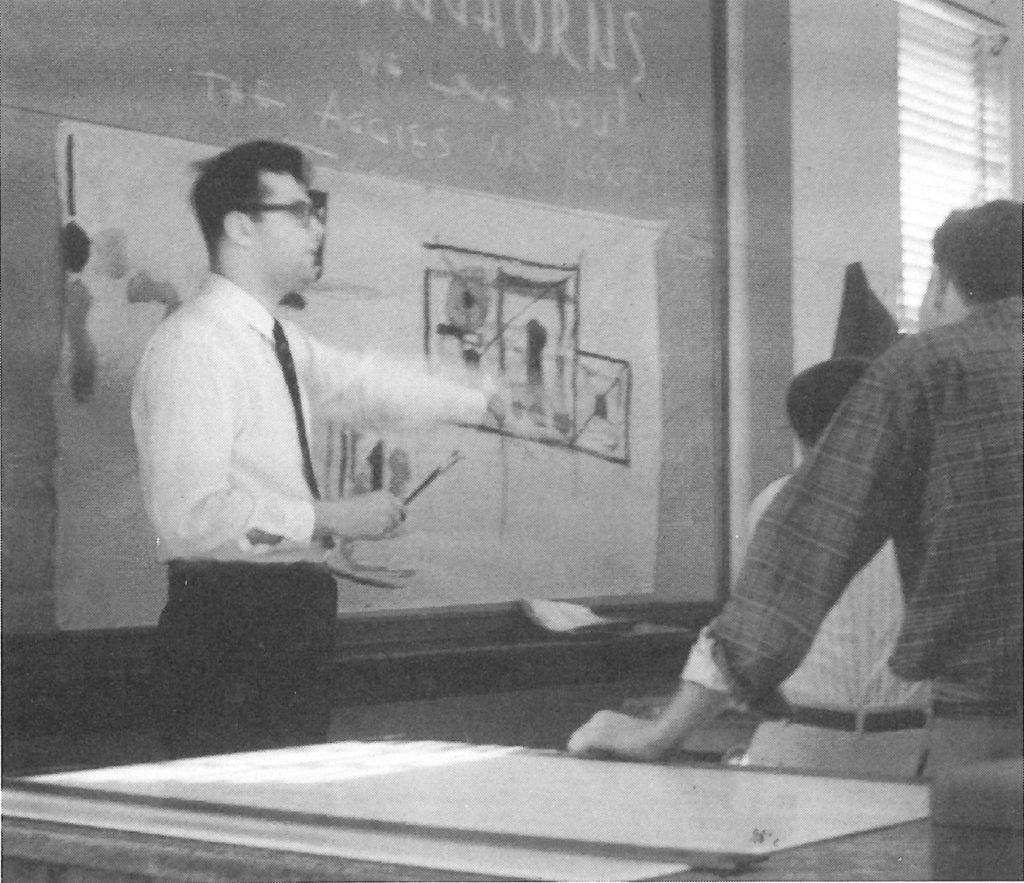 John Hejduk, University of Texas at Austin, 1955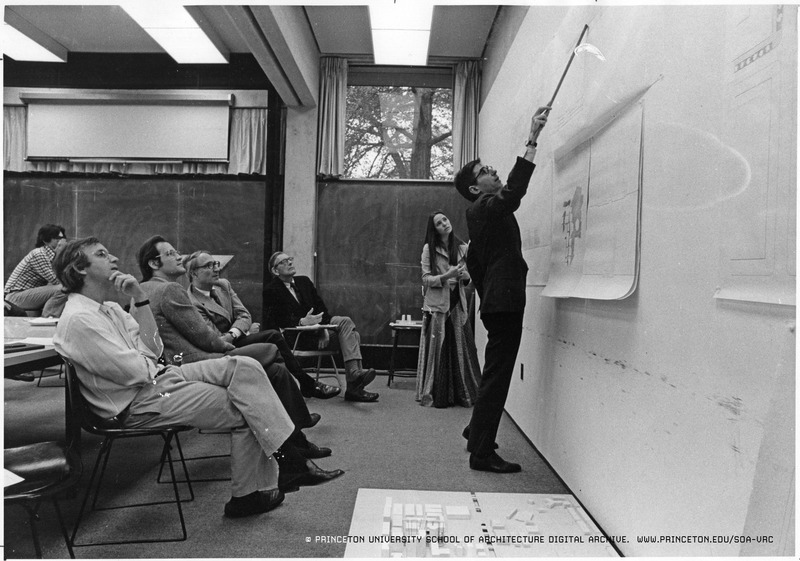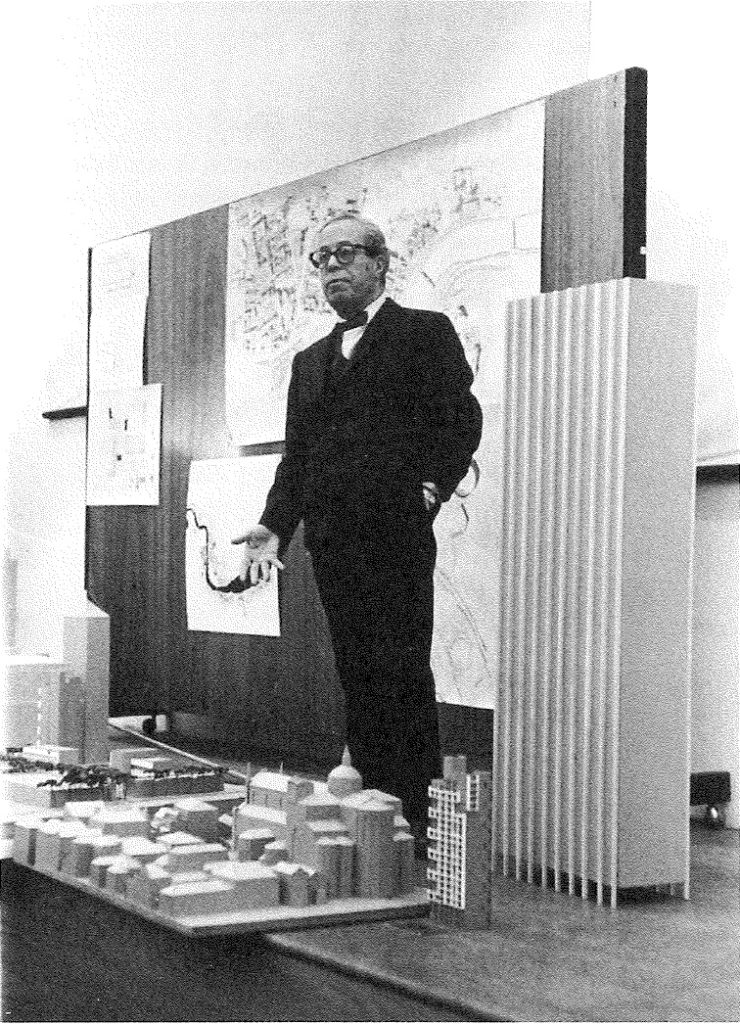 Josep Lluis Sert, Harvard GSD, 1956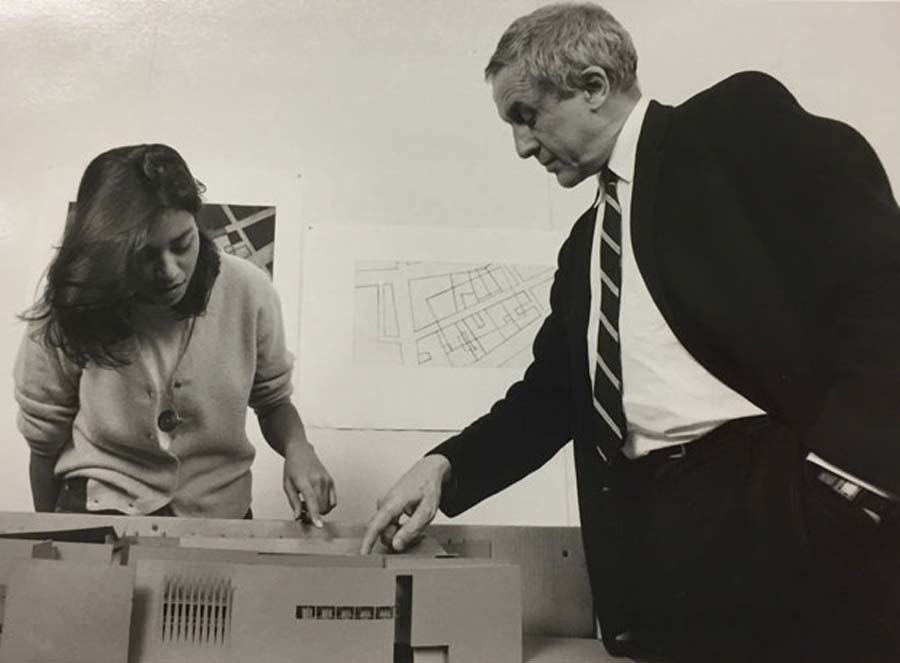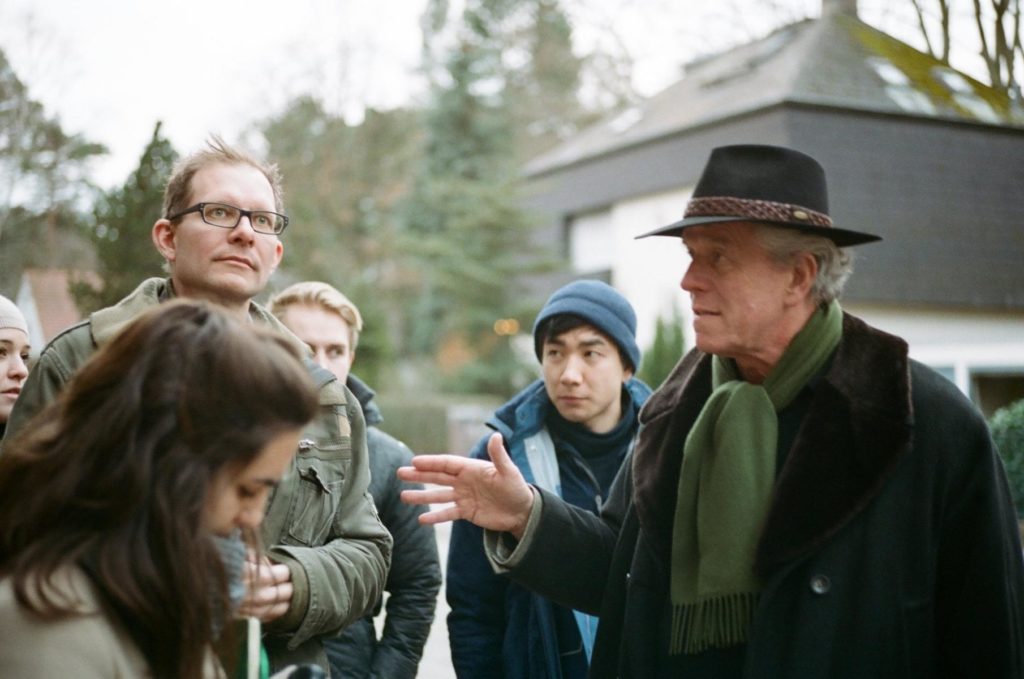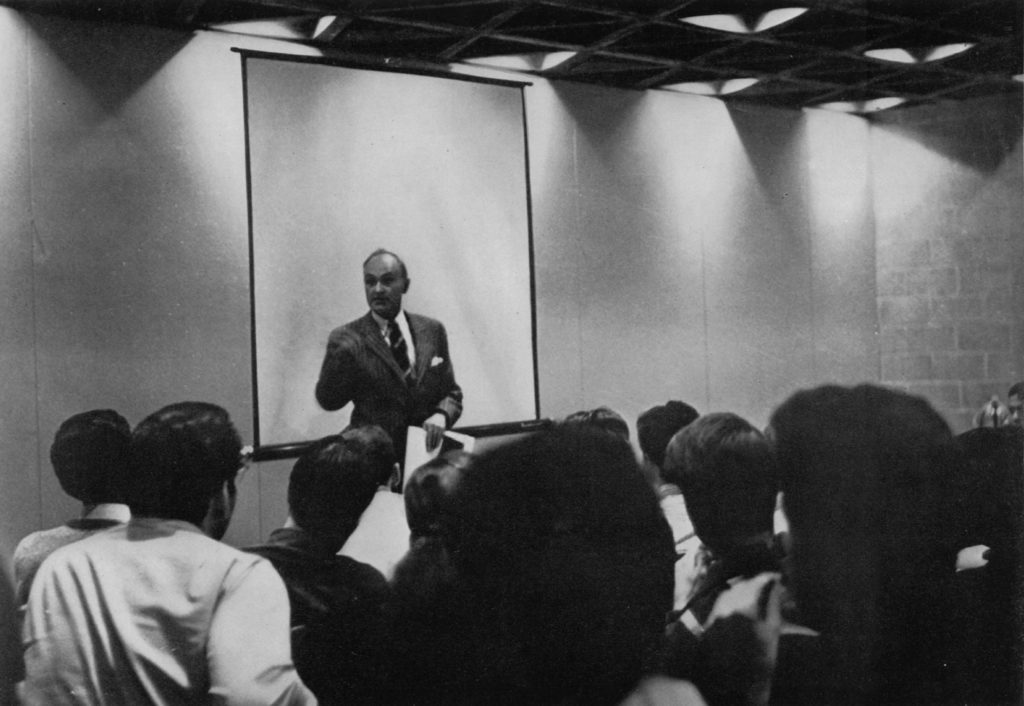 Philip Johnson, Lecture at Yale, 1954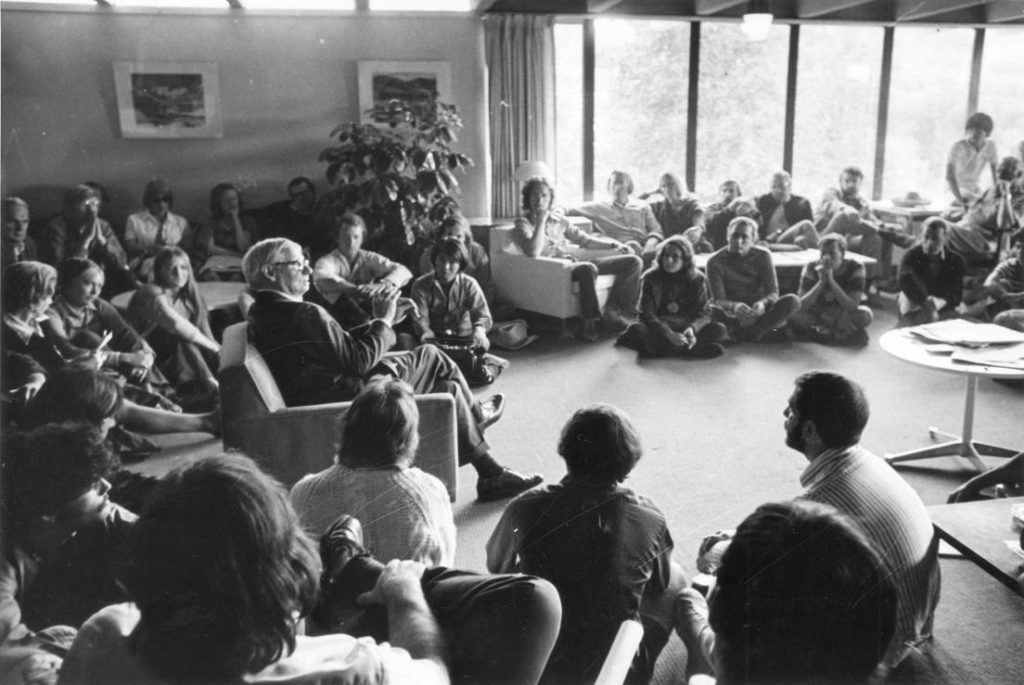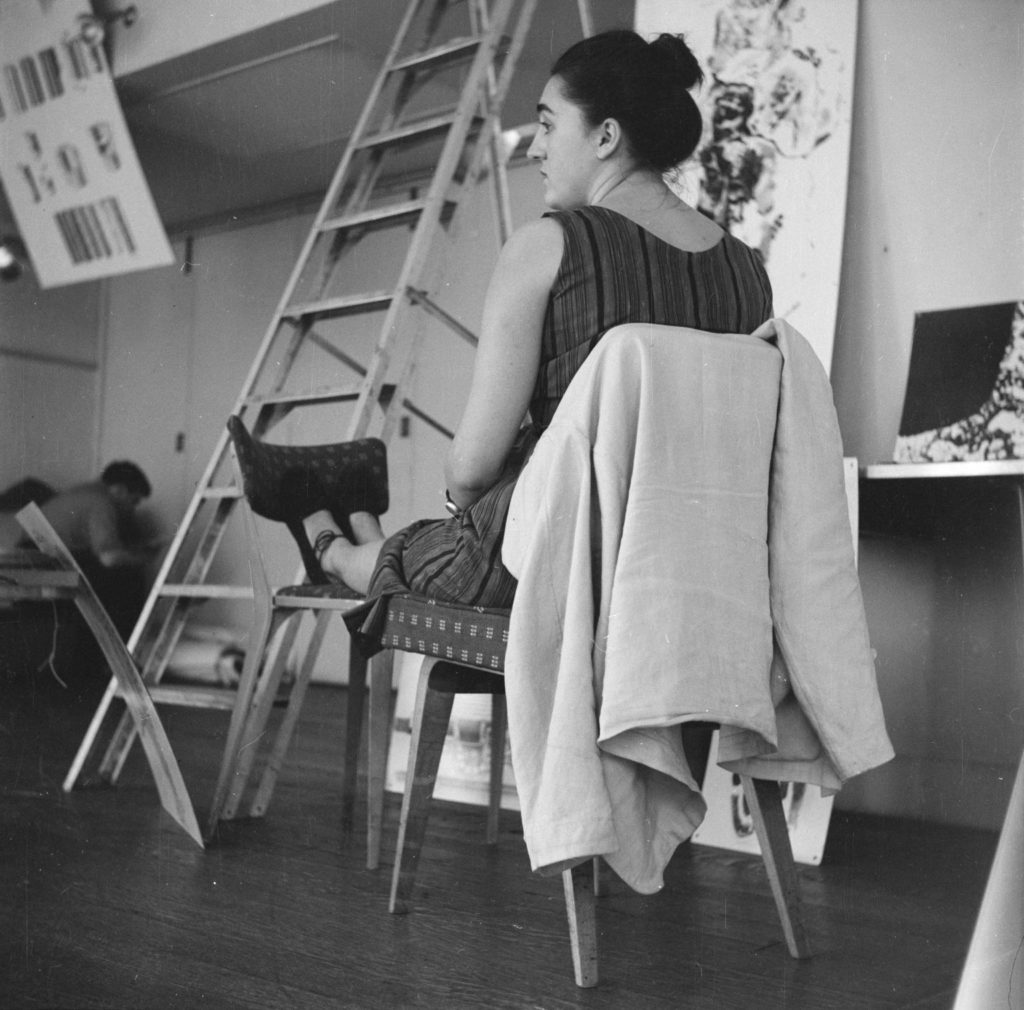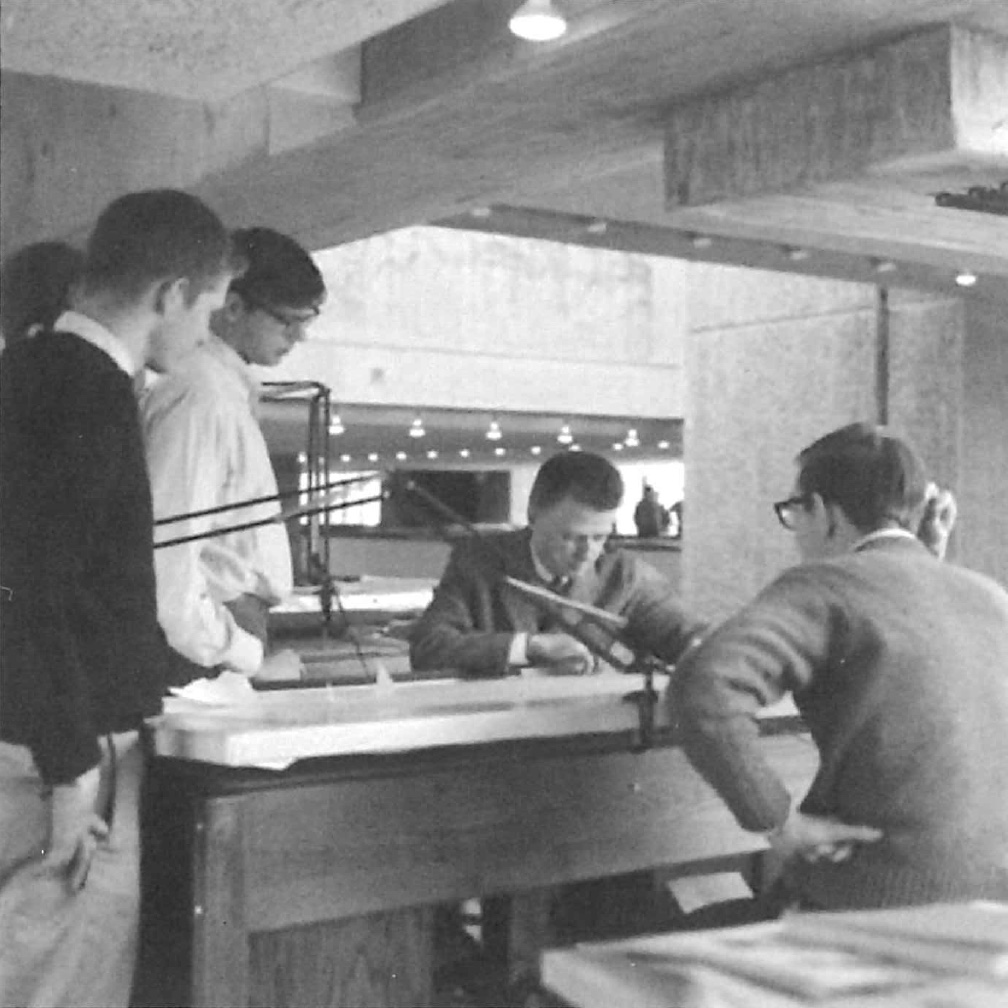 Paul Rudolph, desk crit at Yale, 1964