Singapore Tropicondo
The question of how to house very large numbers of low/middle class people on a very small island has received a great deal of critical attention in Singapore. The successes and shortcomings of publicly-funded HDB housing are well documented; but, what about the corollary question: Where and how do rich people live when there simply isn't enough land for every CEO to be housed in a bungalow?
In this walfach, we will look to the 1980s in Singapore, a time when architects first began to answer the question of how the rich might aggregate on this small island.  We will focus specifically on the typology of the low/mid-rise condominum complex. Whereas the luxury condo is now ubiquitous in Singapore, these condo compounds of the 80s represent some of the first proposals for an architecture of collective luxury and leisure.
Our aim is to recapture the initial architectural ambitions of the the condo in Singapore. The full gamut of architectural analysis is open to allow us to understand each project. But we will analyze only insofar as it allows us to projectively theorize each project; that is, to distill each project into a concise visual and textual narrative that allows us to rediscover/reimagine the potential of the condo in Singapore.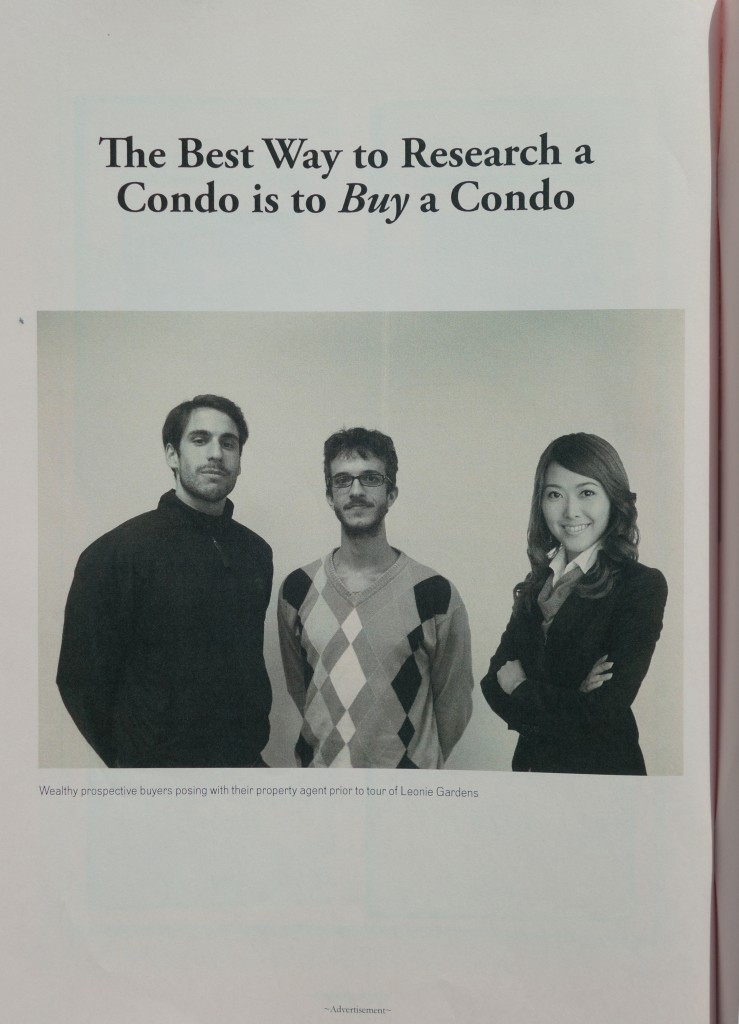 Students as prospective buyers.