Singapore Tropicana
There was a critical moment in Singapore's history when the emerging nation's architects and intellectuals envisioned ambitious approaches for the future of their city. The perception of a tropical city was infused with varied cultural and ideological tendencies. Architects sought a formal language to account for the people as well as the tropical environment. The ideologies formulated and representational forms were strong and deliberate. While the ambitions were bold and full of promise, soon they  were unable to satisfy the demands of the zeitgeist and later became peculiar misfits in Singapore's grand modernization program.
Today, scattered throughout the city of Singapore we find traces of this era, most often as artifacts awaiting replacement by more potent structures. These traces hold promise for imagining Singapore's future architectural ambitions.
We will look at this previous era from an architectural point of view by analyzing these early incarnations of the contemporary "Garden City" not through the nostalgia of lost memories, but with the tools of architectural practice. We will utilize our architectural expertise to extract the very essence of these buildings, transforming and projecting them into a concept of a tropical future.
The Singapore Tropicana Studio is a celebration of the tropical city and its inherent atmosphere. Between the hot and the wet, the ambitious and the sensitive, the permeable and the sealed, the cultivated and the wild, each student will be assigned a piece of architecture and infrastructure located in the city that will inform his/her subsequent work. In the first weeks we will conduct multiple tasks to set the foundation for the individual design work. Preliminary work will consist of building specific models based on research of the assigned buildings and finding an appropriate mode of representation for architecture in the tropics today. Looking at the gestures of the buildings will help us find answers to the question of how the building as formal object contributes to the urban fabric, the surrounding atmosphere, and cultural milieu. By reconsidering eccentric features of the architecture through models we will discuss detail and identity. Other important properties in architecture such as formal operations of addition and subtraction, inversion and exaggeration, the ideas of concept and context, as well as how architecture impacts the city and urbanity, will be introduced and thematized throughout the studio.
This studio is a joint project with NUS Department of Architecture.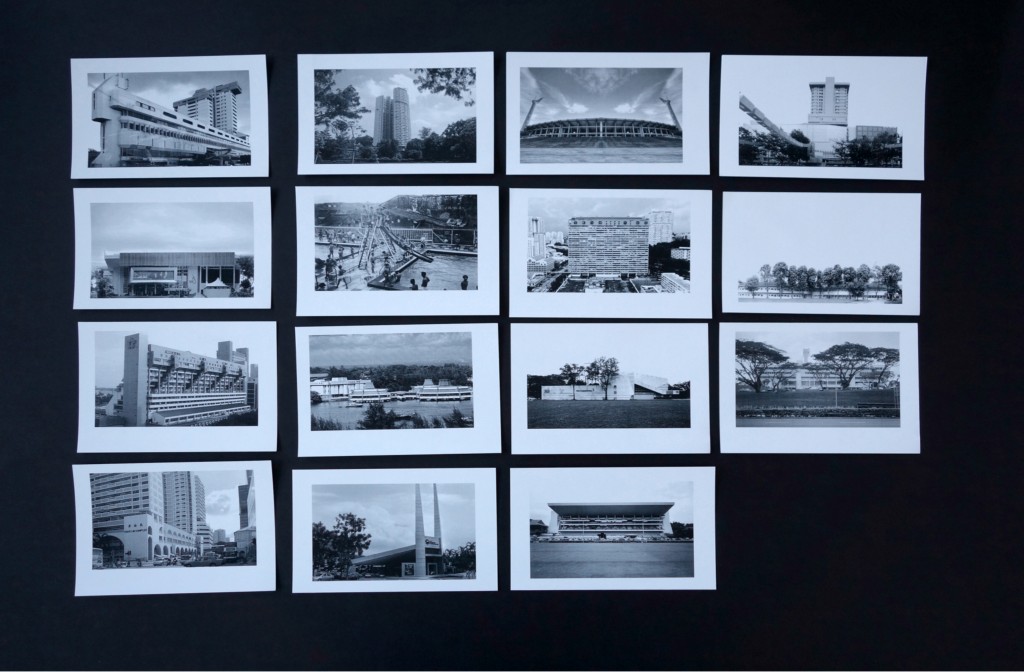 15 outlaw structures of Singapore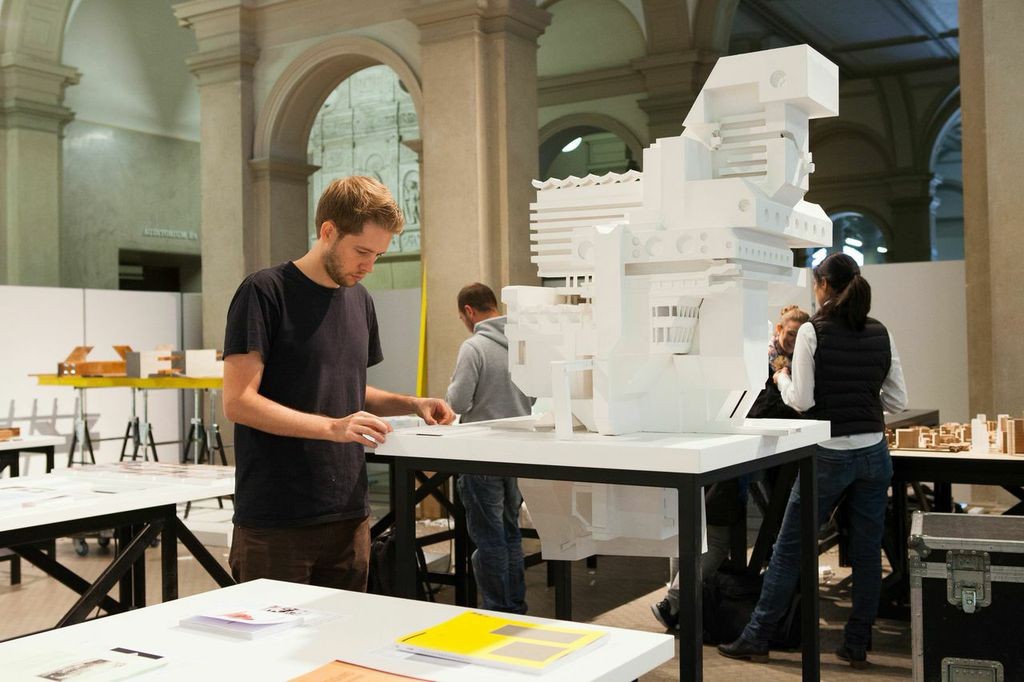 Research exhibition, ETHZ main building, Zurich.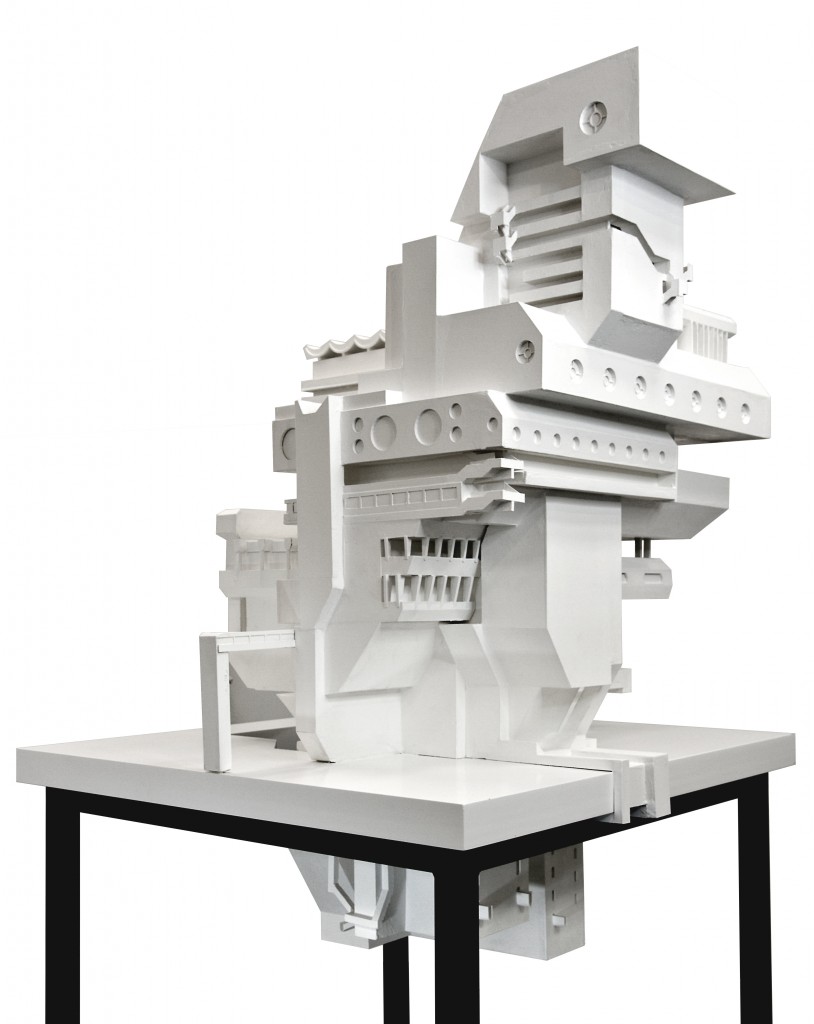 Tropicana Supermodel, plaster and cardboard.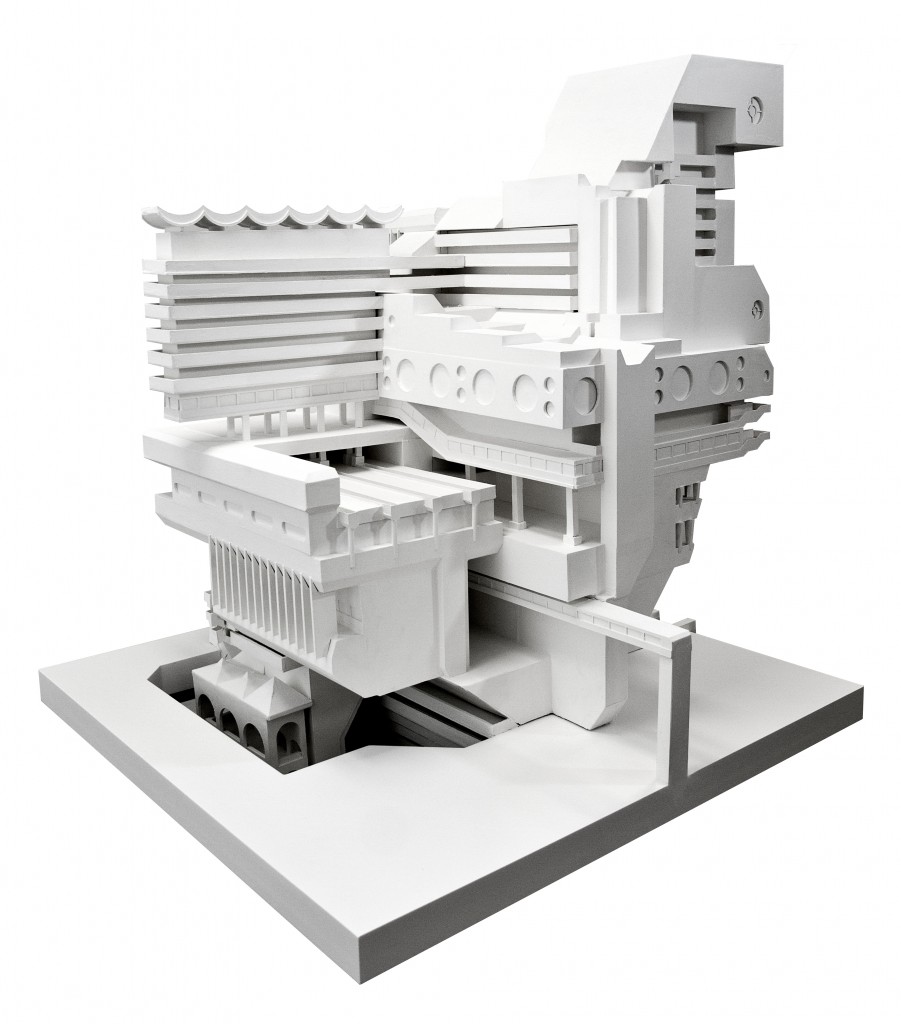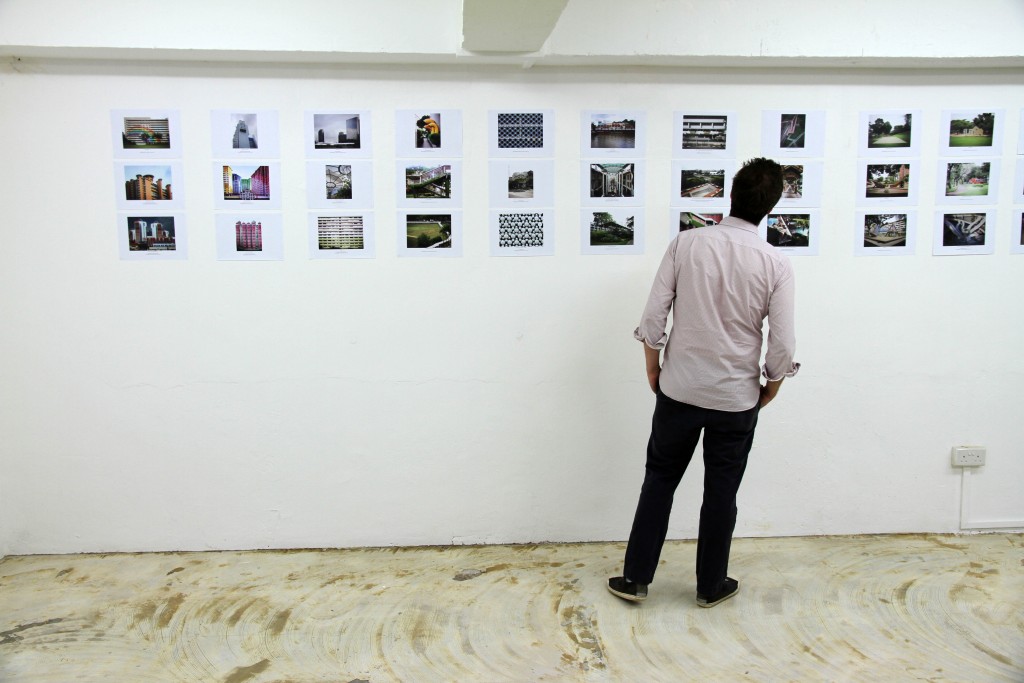 Research exhibition at People's Park Centre, Singapore.