Studio FS 17: Architecture of Bureaucracy—Idylle und Ideologie V
Der Entwurf eines Bürobaus. In Zürich.
Das Büro als Schreibstube, Geschäfts- und Amtszimmer wohl nicht, aber der Typus des Bürobaus ist eine moderne Erfindung. Spätestens mit dem Entwurf eines modernen Bürobaus von 1923 von Mies van der Rohe steht dieser Bautyp synonym für eine nachindustrielle architektonische Modernität. Der Baubehälter besitzt dieselben Absichten wie sein Inhalt. Ökonomischer und effizienter Einsatz der Mittel. Dazu gehört das Baumaterial ebenso wie die Unterbringung von Personal an Schreibtischen mit optimaler Verbindung zueinander und klaren Hierarchien, egal ob flach oder steil. Das Büro wie sein Bau ist kristallisierte Organisation. Bauen ein Verwaltungsakt. Vielmehr Stadt als Architektur. Seine Artefakte sind die Büroklammer, die pflegeleichte Hydrokultur und die vorgehängte Glasfassade.
Der moderne Büroraum wird gemietet, nicht gebaut, es sei denn eine Firma baut sich ihren Firmensitz. Ansonsten wird von Auftragsseite in Quadratmetern und nicht in Form und Ausdruck gedacht. Vielleicht noch in Möbeln und Teeküchen. Das heisst aber in seiner ganzen nüchternen Radikalität, dass der Typ des spekulativen Bürobaus eigentlich die grösste gestalterische Freiheit besitzt. Trotzdem sehen alle gleich aus, will man meinen. Dabei besitzt die Architektur hier seltene Autonomie. Sie kann und muss sich auf sich selbst verlassen. Und wenn das Programm schon keinen Formwillen hat, so kann dieser nur aus der eigenen Disziplin kommen. Jene diszipliniert auch den Einfluss des Kontextes auf die Form und die Beziehung des Gebäudes selbst zum umgebenden Stadtraum.
Auch wenn es durch den Bauherren keinen direkten Gestaltungswillen gibt, so bleibt doch die Ökonomie. Alles geht nicht. Es sind Entscheidungen zu treffen zwischen Pflicht und Kür, Reduktion und Exzess, Normalität und Spezialität. Was die Aufgabe noch aufregender macht. Gerade weil es so rezepthaft leicht erscheint Büroraum herzustellen, ist es die schwerste Aufgabe für die Architektur.
Form und Kritik—Oppositions
Unser Bürobau hat zwei Eingänge, welche sich innerhalb des Entwurfs begegnen: Einmal den, der die Antwort auf die Frage nach dem gesellschaftlichen (kontextuell, programmatisch) Wert des Gebäudes liefert; zweitens ist das Gebäude auch das was Jorge Silvetti als eine "Kritik von Innen" beschreibt, eine Kritik, entstanden aus der Architektur selbst, aus ihrem entwurflichen Handeln heraus.
Letzteres versuchen wir auf buchstäbliche Weise. Jeder Studierende erhält keinen Reader sondern nur jeweils einen Text. Dieser Text kommt nicht von irgendwo, sondern aus dem "wichtigsten kleinen Magazin" (Hays) des letzten Jahrhunderts betreffend architekonischer Kritik: Oppositions—A Journal for Ideas and Criticism in Architecture 1973-1984. Diese Texte begleiten uns wie Talismane durchs Semester. Sie formulieren keine architektonischen Utopien, sondern ihr Gegenteil, eine Kritik der Architektur zwischen Kultur und Autonomie.
Allerdings: Der Entwurf des Zürcher Bürohauses wird nicht eine Illustration des Textes sein, sondern Ausdruck einer Haltung diesem gegenüber. Der Text als reibungsstiftendes, historisches Material.
Figur und Charakter
Mit der Auseinandersetzung des im Text diskutierten architektonischen Problems schaffen wir der tradierten, normativen Typologie des Bürobaus zu entkommen und ihn in seiner Organisation, Gestik und kontextuellem Wert alternativ zu charakterisieren.
Zur Grösse: Hochhäuser können unsere Vorstellungskraft nicht mehr fangen. Sie sind gebaut. Sie sind kultureller Anachronismus. Es geht nicht mehr um "interessante Hüte", "aufregende Häute" oder "kommerziell aktive Sockel". Die Häuser, die wir lieben, lassen sich nicht in solchen Kategorien fassen.
Der Bau muss nicht hoch sein, aber dennoch extrem in einer Dimension. Vielmehr handelt es sich um einen Körper mit Organen, strukturell wie sozial. Er wird sowohl in seiner urbanen Wirkung als auch in seiner inneren Organisation und äusseren architektonischen Ausdruck eine Figur sein.
Einführung: Dienstag 10.30 Uhr, 21.3.2017
Pavillon HIQ C1, ETH Hönggerberg
Projektausarbeitung findet in Zweierteams statt
+ Integrierte Disziplin Planung (P)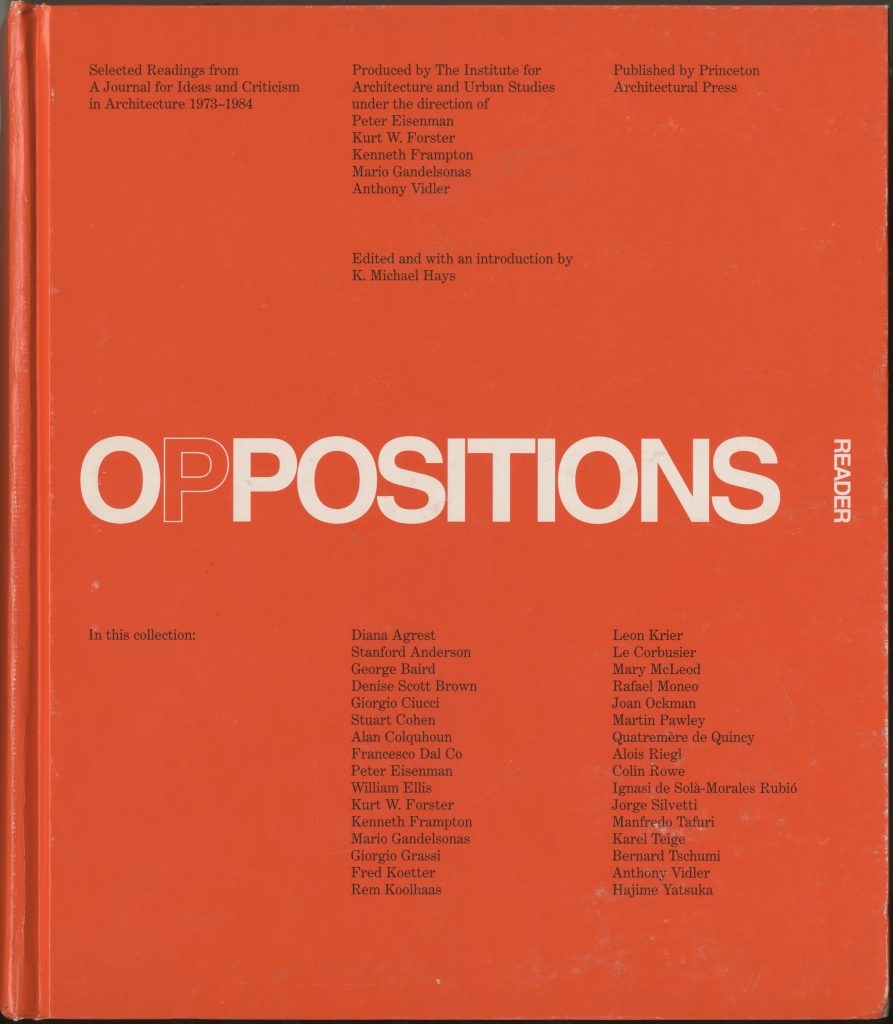 Cover, Oppositions Reader, Princeton Architectural Press, 1998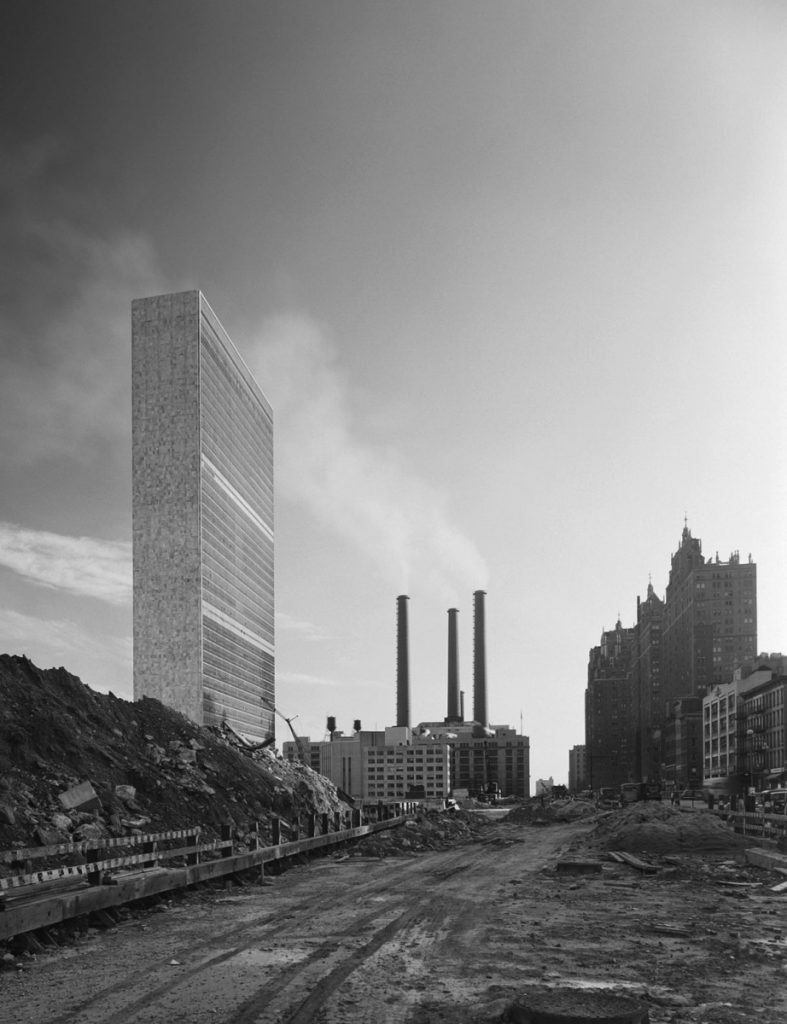 Wallace K. Harrison with Oscar Niemeyer and Le Corbusier, United Nations Headquarter, New York City, 1950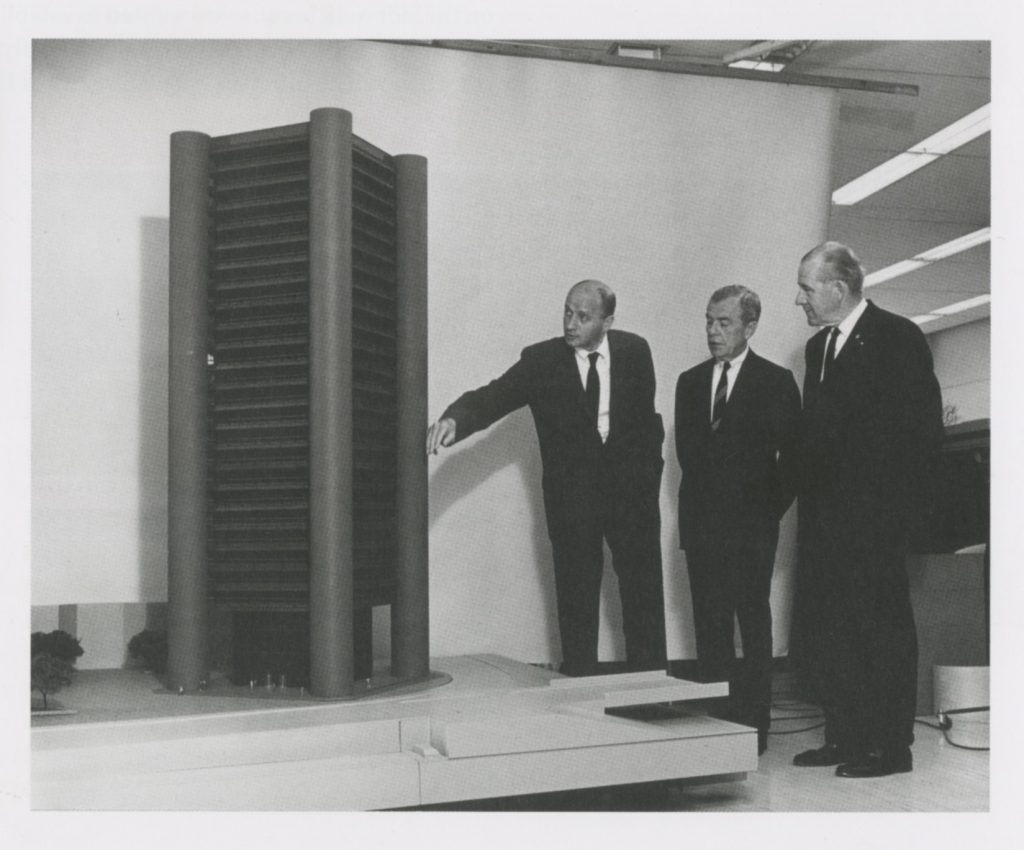 Kevin Roche in front of a model of the Headquarters of the Knights of Columbus in New Haven, Connecticut, 1965-1969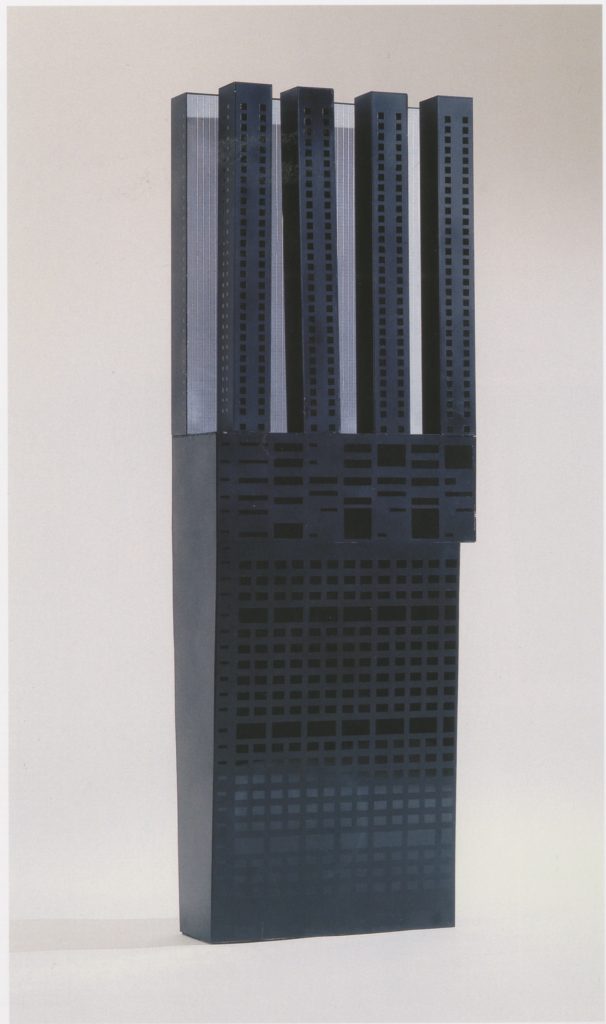 Student Work at Hans Kollhoff's Studio "Hochhäuser in Frankfurt", HS 1989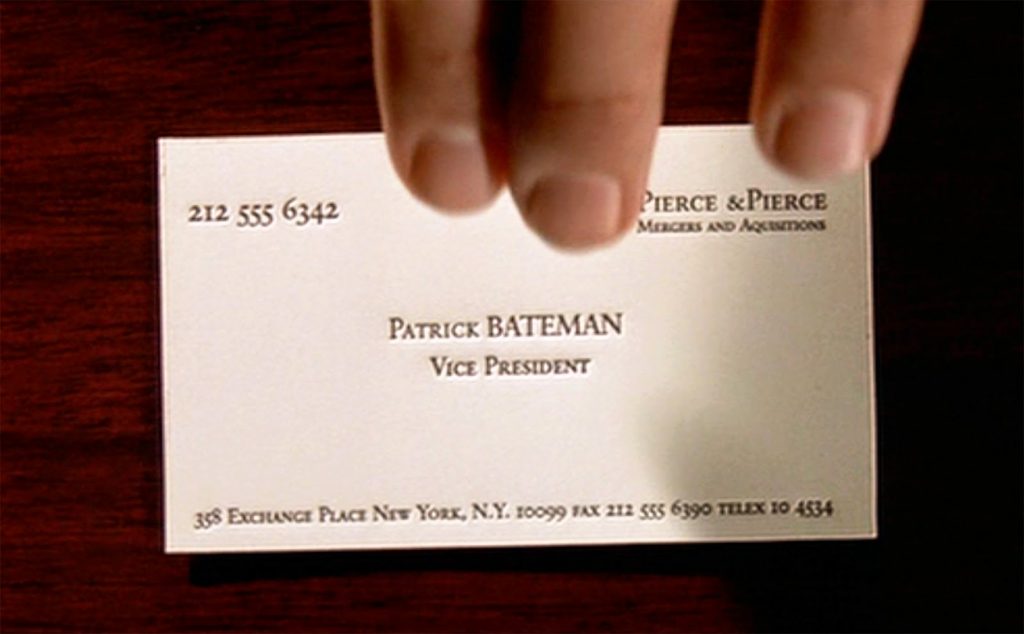 Patrick-Bateman's Business Card in American Psycho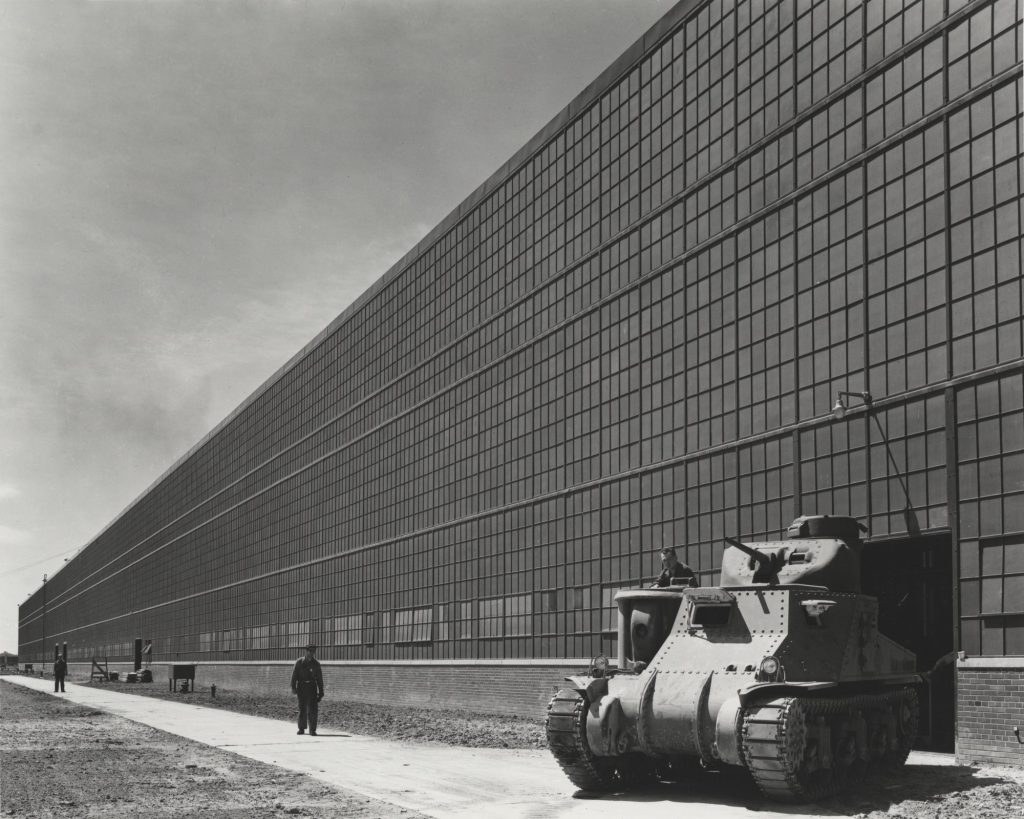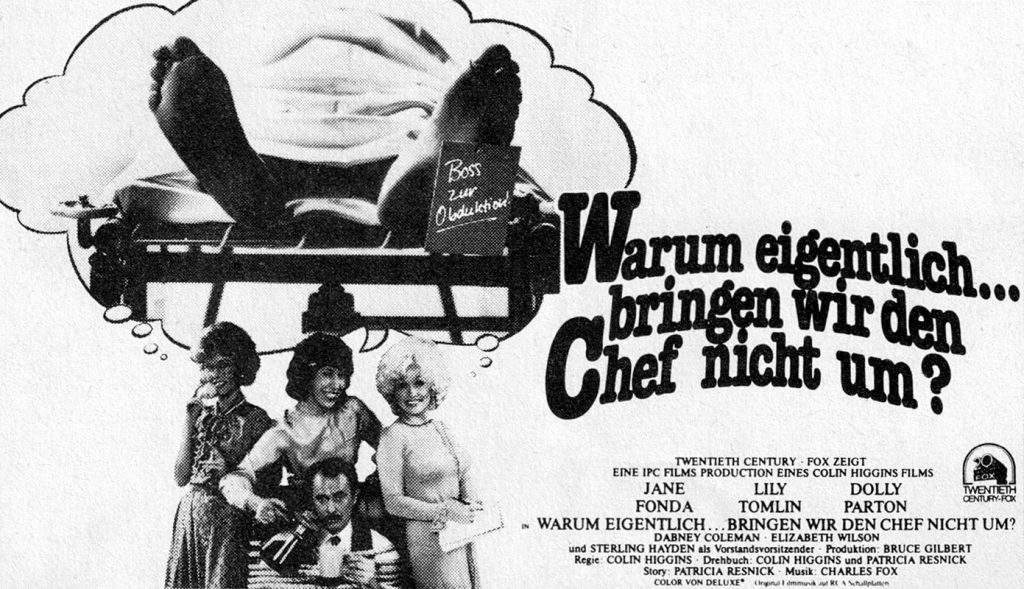 Movie poster, Jane Fonda in: Nine To Five (Warum eigentlich bringen wir den Chef nicht um?), 1980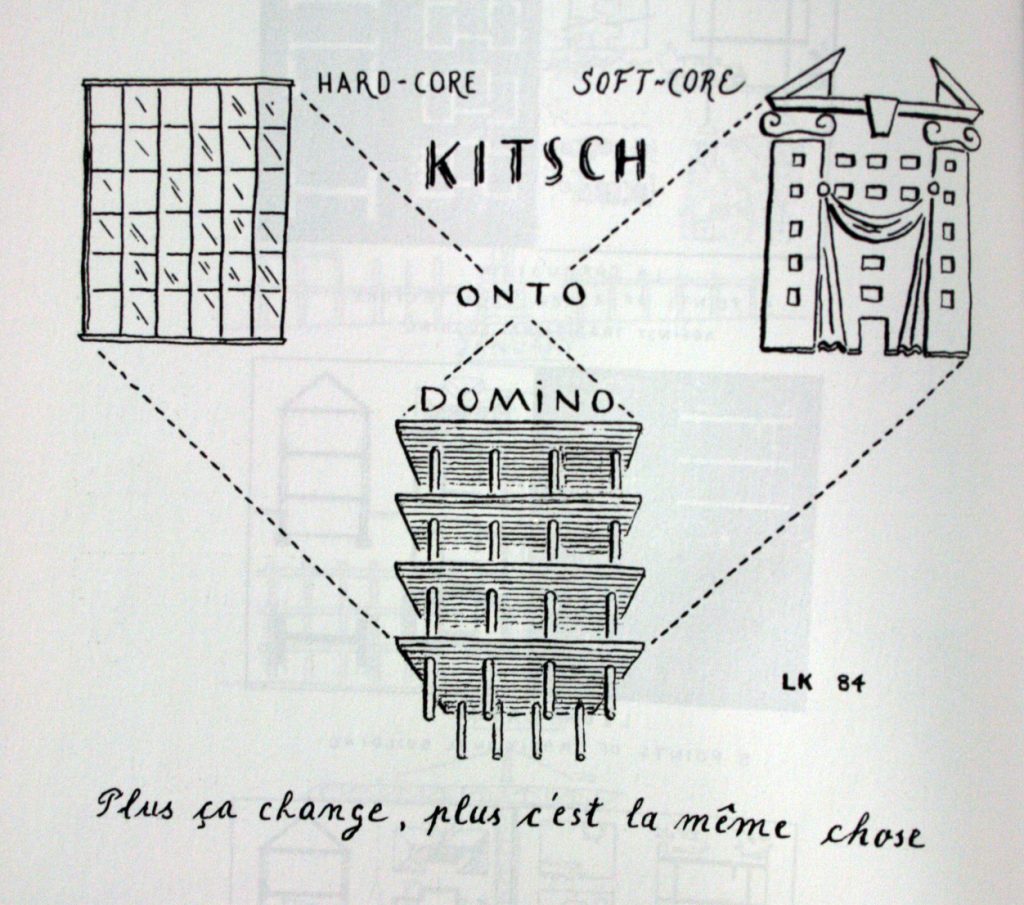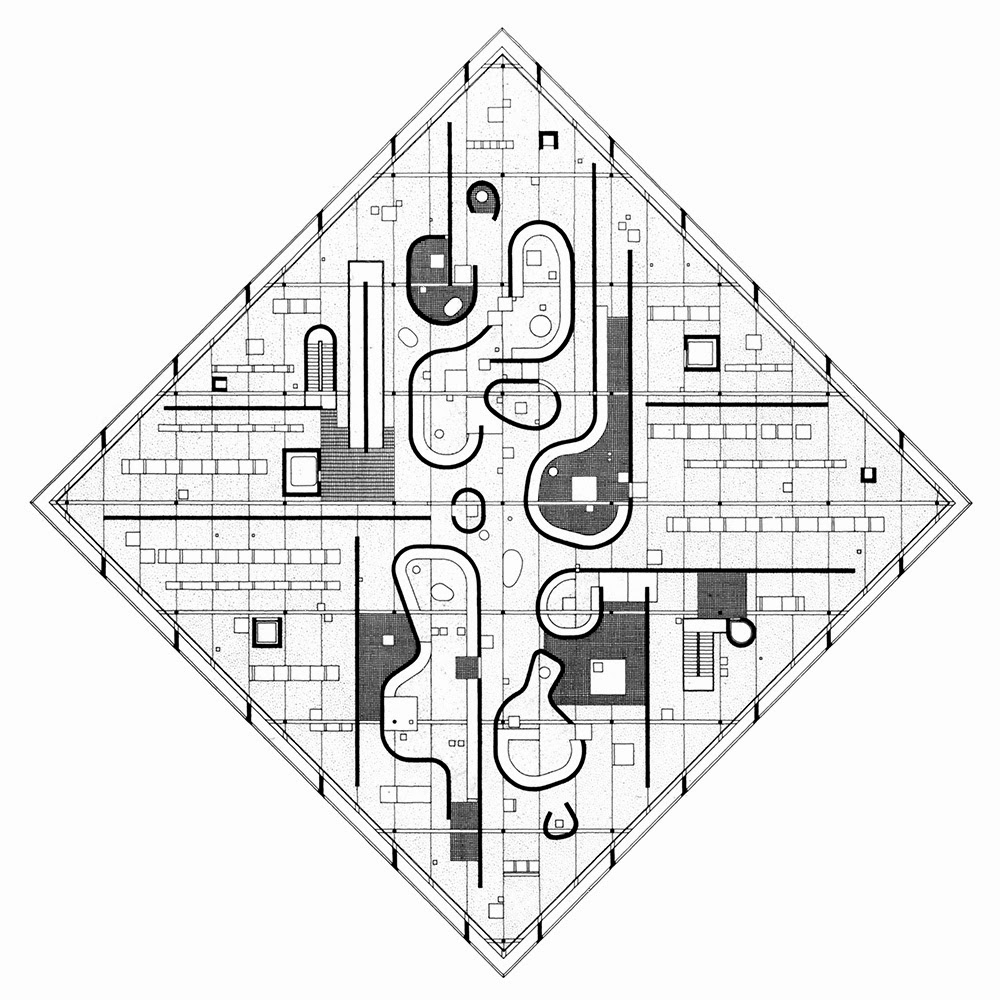 John Hejduk, Diamond House B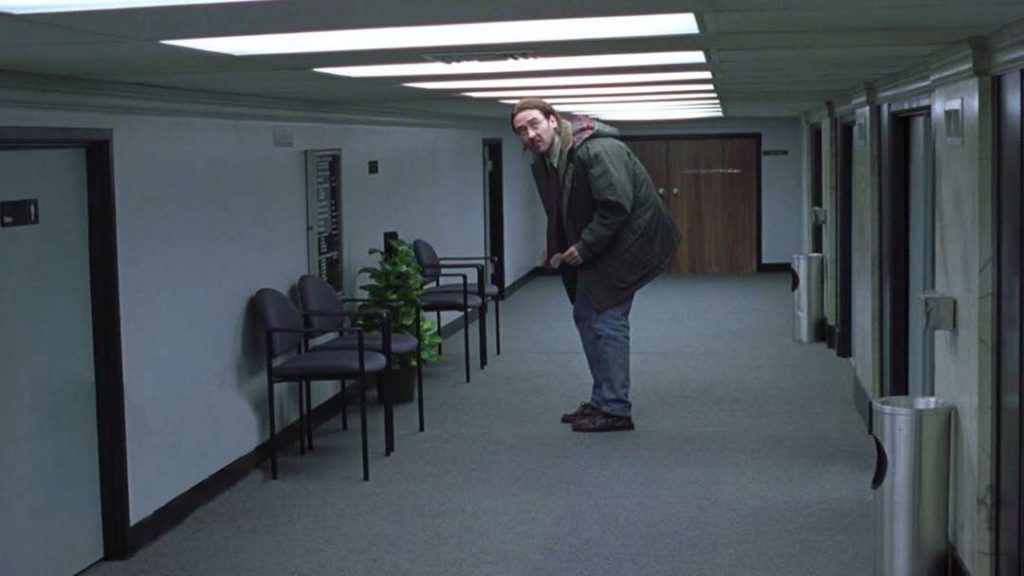 Spike Jonze, Being John Malkovich's famous 7.5th office floor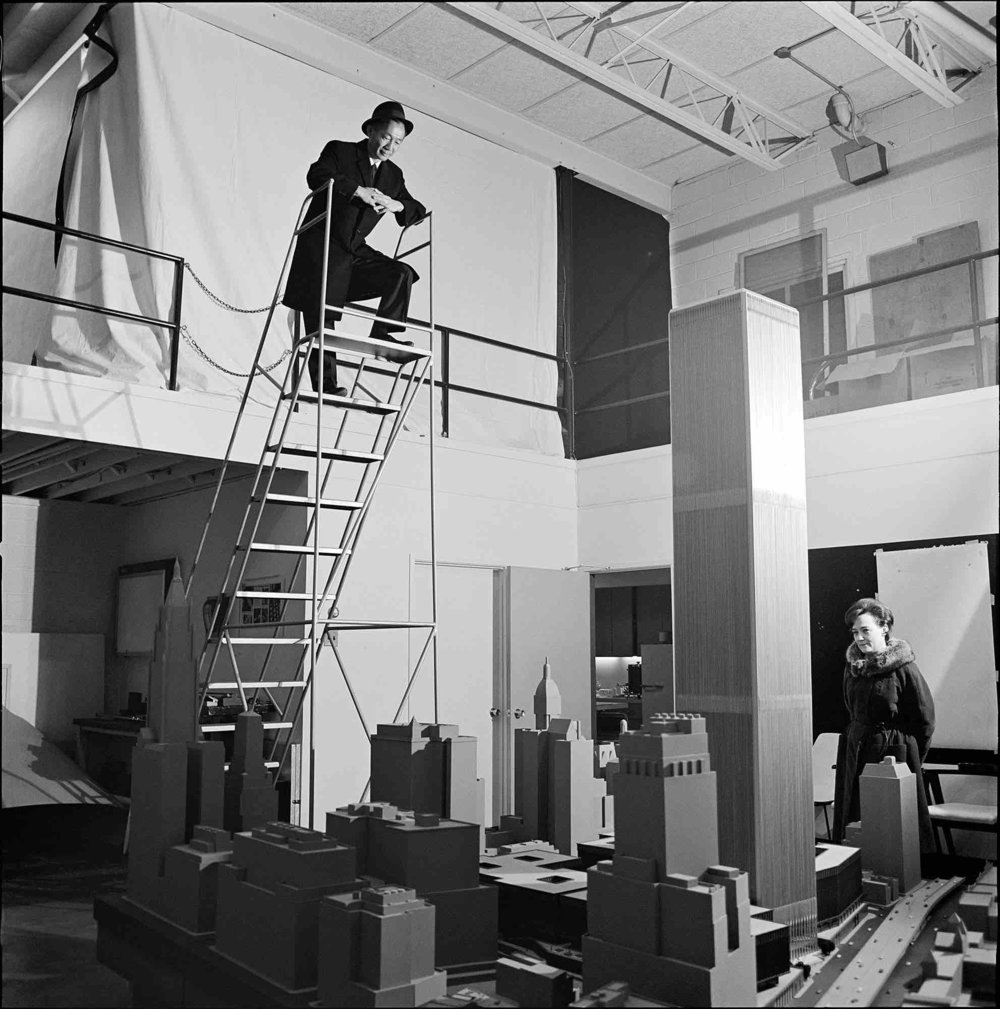 Balthazar Korab photography of Minoru Yamasaki looking at a model of the World Trade Center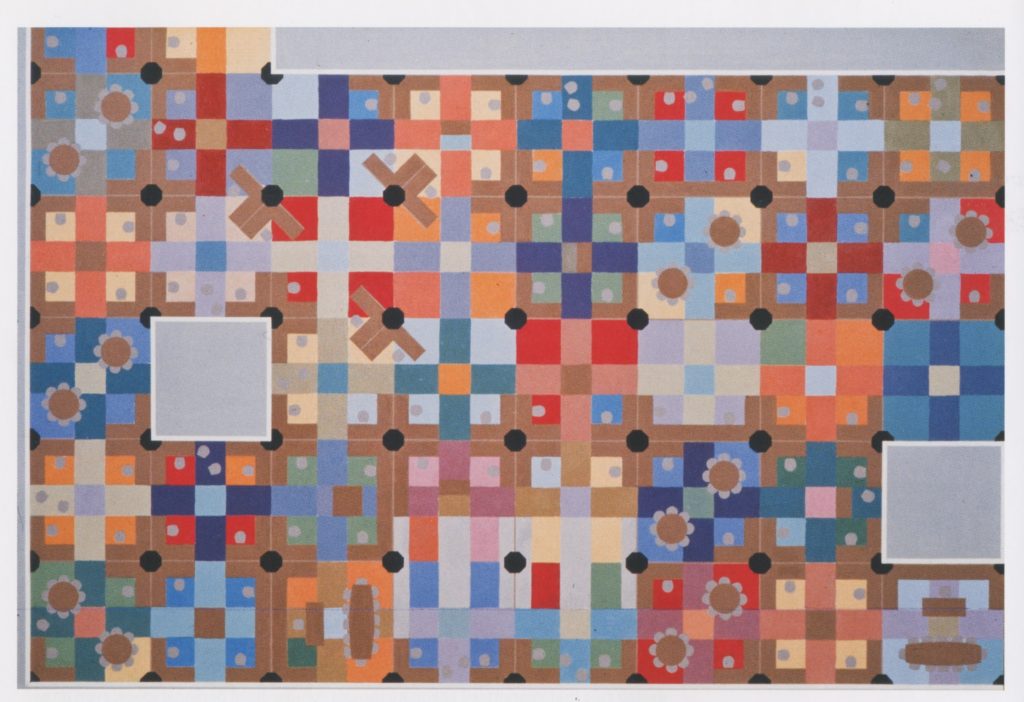 Kevin Roche, proposal for Cummins Headquarters, original design, detail of proposed carpet, 1972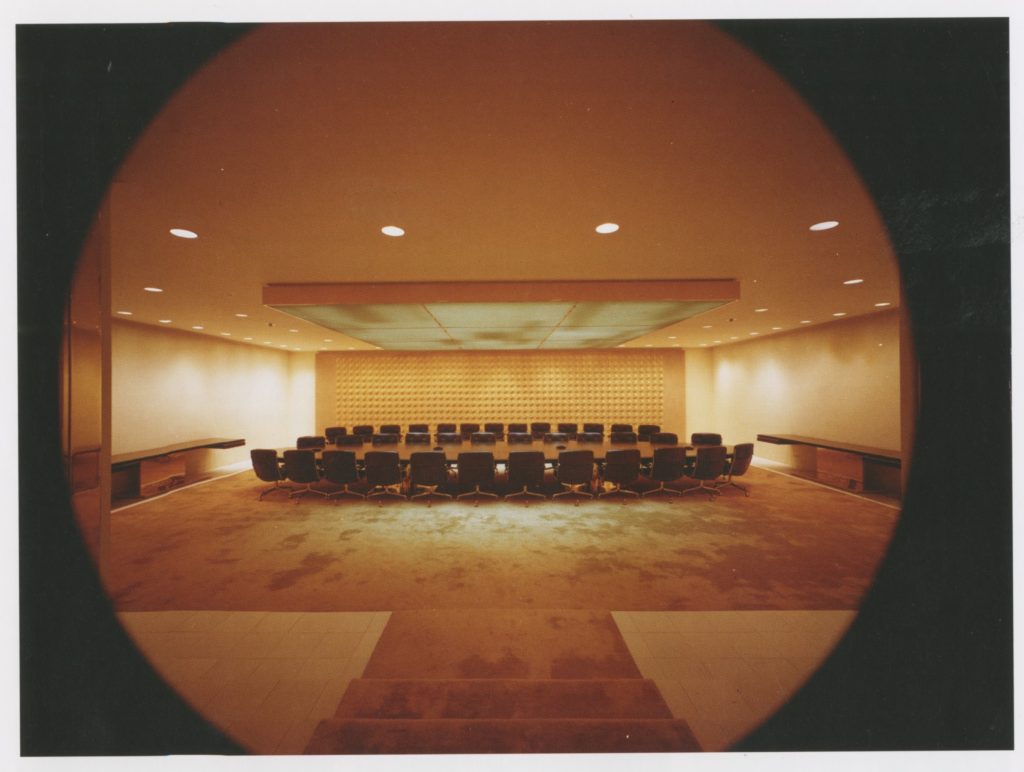 Kevin Roche, Ford Foundation Headquarters, New York, conference room, 1963-1968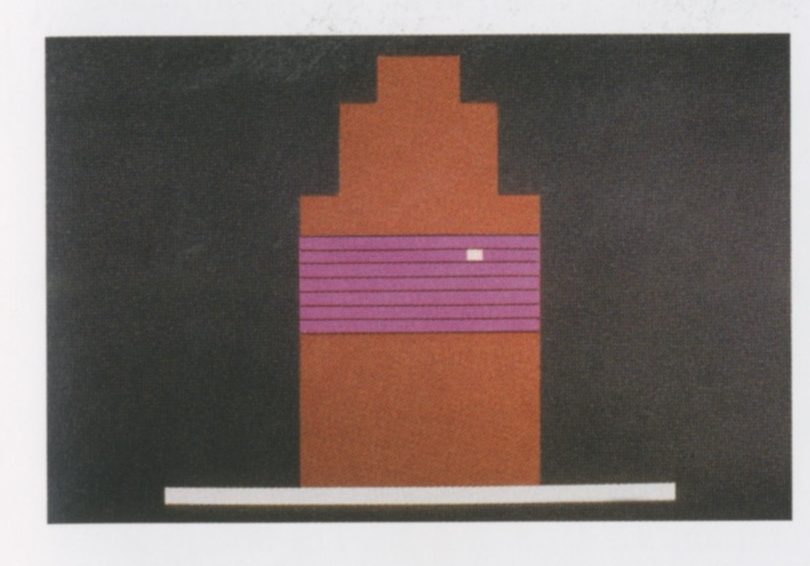 Kevin Roche, Ford Foundation Headquarters, New York, 1963-1968, diagram depicting a typical vertical office building, original slide presentation to the client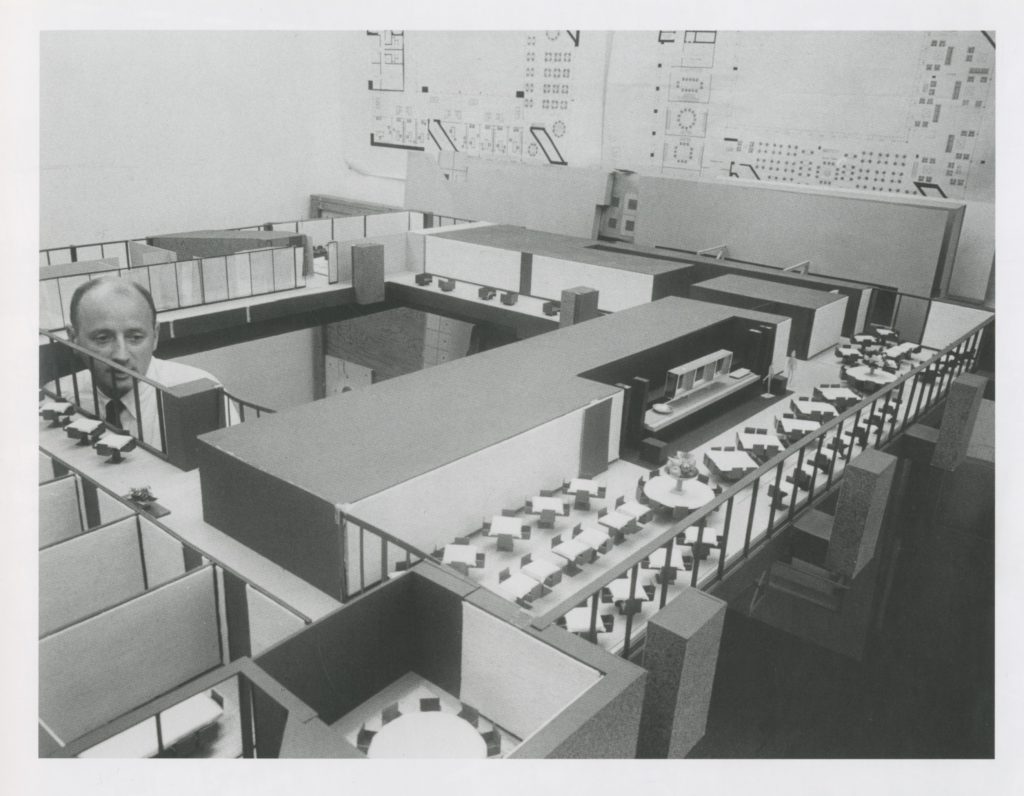 Kevin Roche with a model for the top floor of the Ford Foundation Headquarters, 1964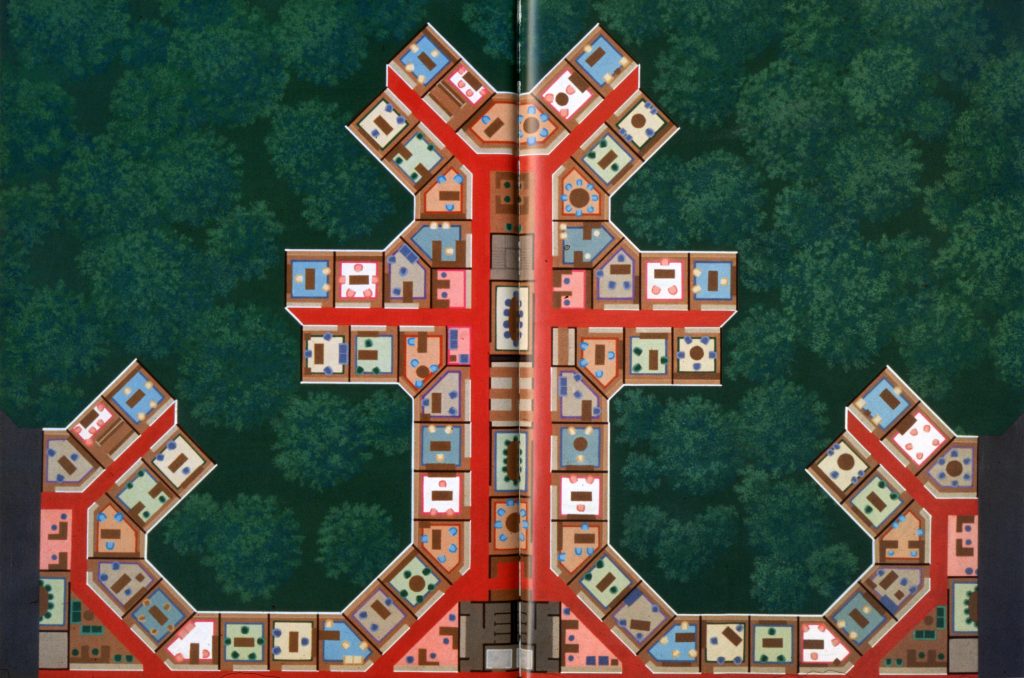 Kevin Roche, Union Carbide Headquarters, Danbury, Connecticut, 1976-82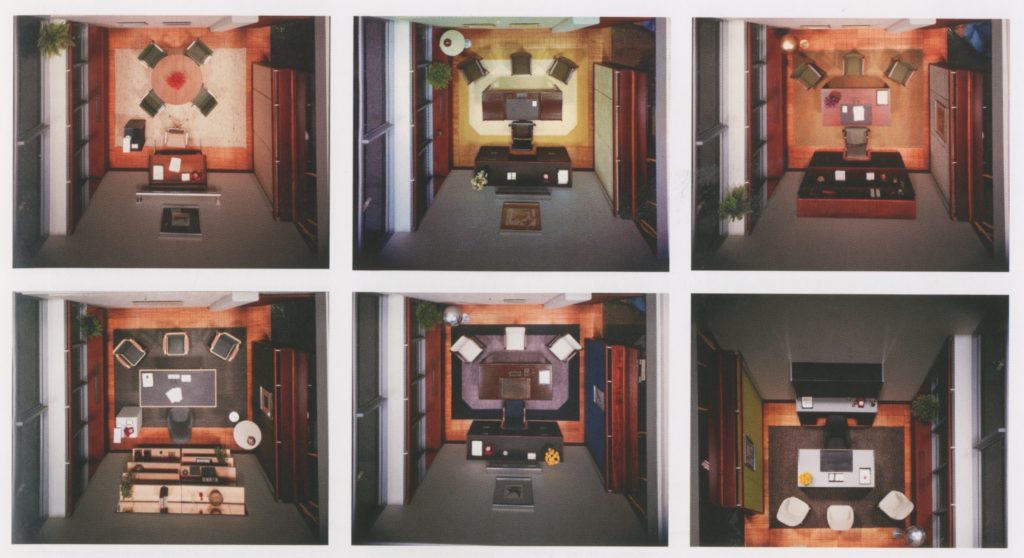 Kevin Roche, Union Carbide Headquarters, models depicting different office interiors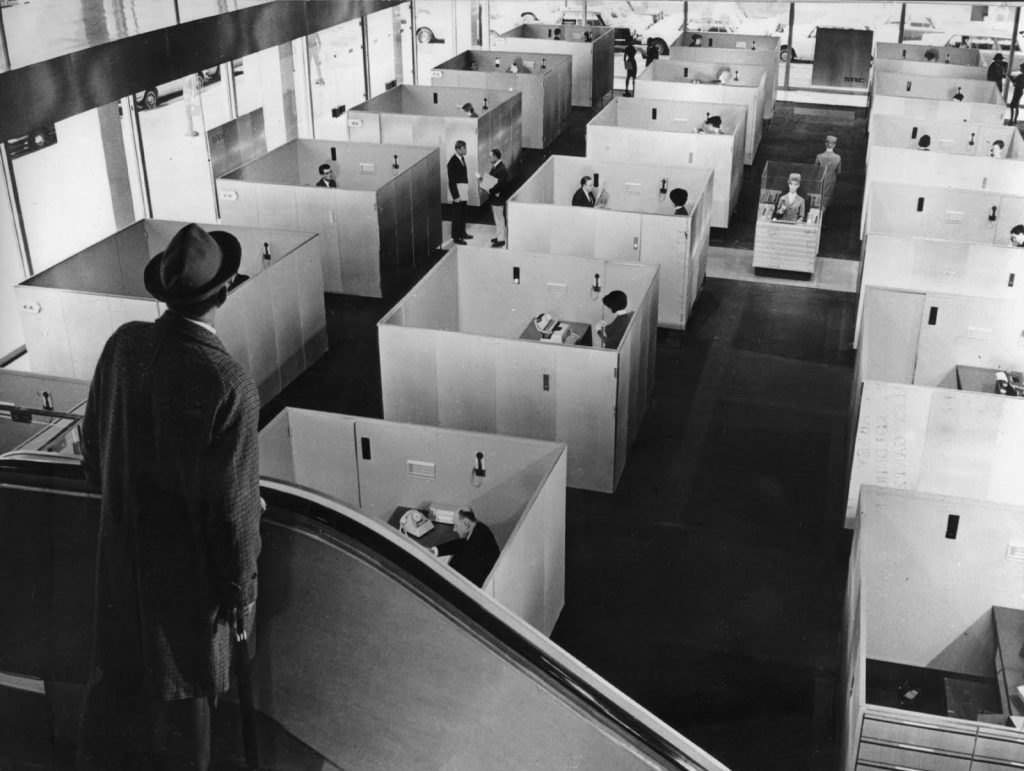 Filmstill of Jaques Tati's Playtime, 1967