Vergegenwärtigung – Symposium
March 10, 2014
In May 2014, Alex Lehnerer, Savvas Ciriacidis, and Sandra Oehy organized a symposium in the Kanzlerbungalow [Chancellor Bungalow] in Bonn together with Philip Ursprung from ETH Zurich and the Wüstenrot Foundation. Inspired by the atmosphere of the real site, experts from various backgrounds examined diverse aspects surrounding the meaning, symbolism, design, perception, and use of the Kanzlerbungalow—in the past, present, and future. These talks have been collected in a publication and supplemented by articles and responses in an ongoing, in-depth discussion of the questions raised by the BUNGALOW GERMANIA exhibition in Venice.
The Kanzlerbungalow in Bonn was restored from 2006 to 2009 as part of the Wüstenrot Foundation's historic preservation program. This restoration was intended to convert the Bungalow into a young historical site that can be visited and experienced. The Kanzlerbungalow's future will also depend on the ways in which architecture can become manifest in the intersection of past and future. The significant role that the building plays in the exhibition demonstrates how much we can still learn from its architecture and history. The Wüstenrot Foundation is pleased to contribute to this project with a publication.
Participants:
Olaf Asendorf, Wolfgang Bachmann, Ursula Baus, Sally Below, Elisabeth Bronfen, Berthold Burkhardt, Savvas Ciriacidis, Martha Doehler-Behzadi, Werner Durth, Uwe Karsten Heye, Hans Walter Hütter, Judith Koppetsch, Stefan Krämer, Nikolaus Kuhnert, Philip Kurz, Alex Lehnerer, Michael Marten, Irene Meissner, Anh-Linh Ngo, Juliane Rebentisch, Stephan Trüby, Lars Ch. Uhlig, Philip Ursprung, Silke Wenk, Karin Wilhelm.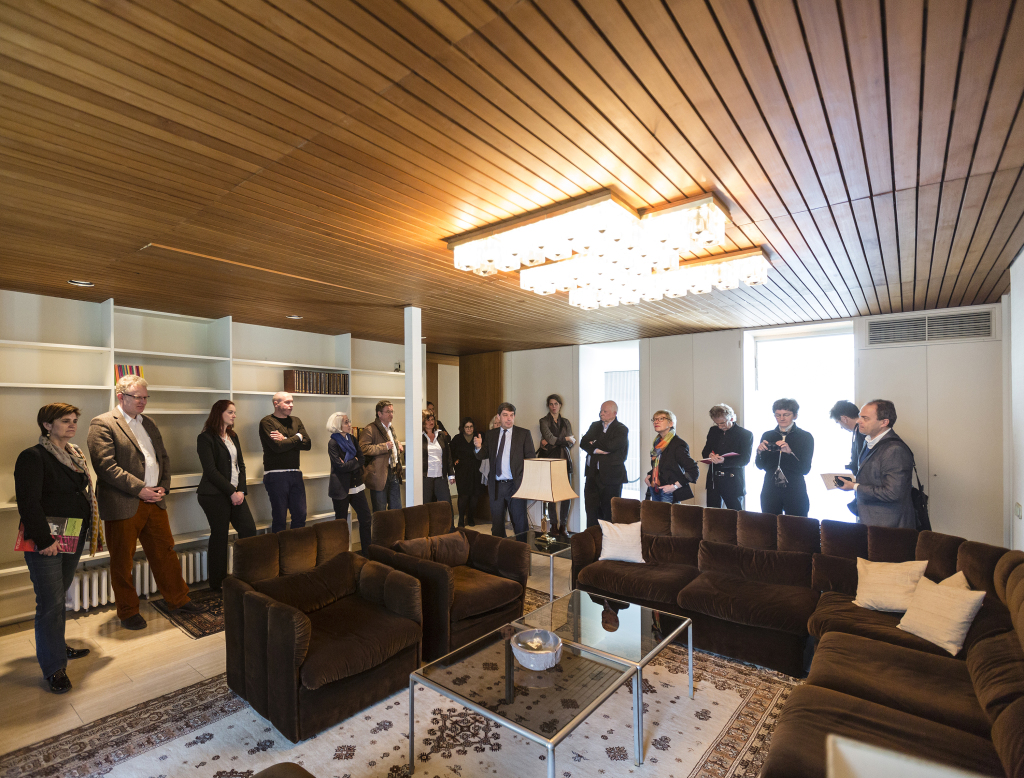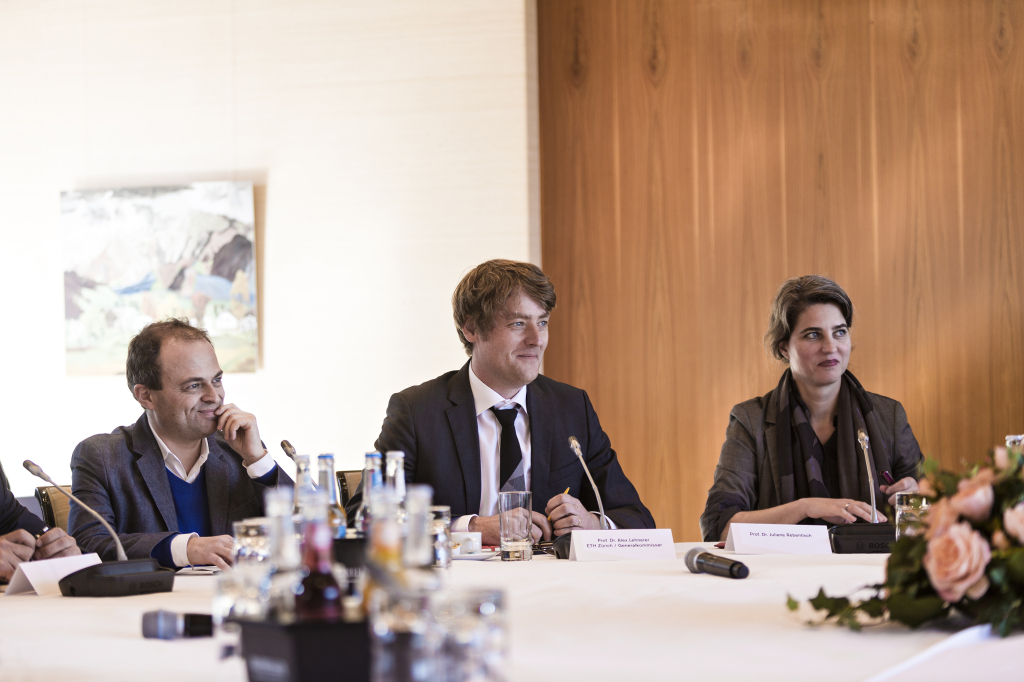 (ltr) Stephan Trueby, Alex Lehnerer, Juliane Rebentisch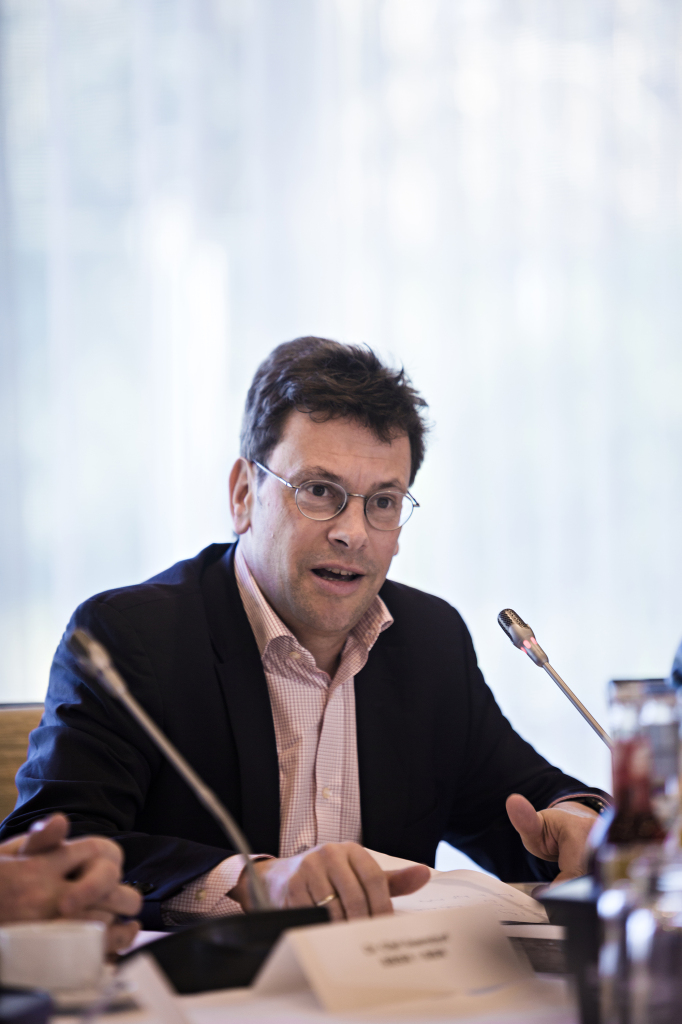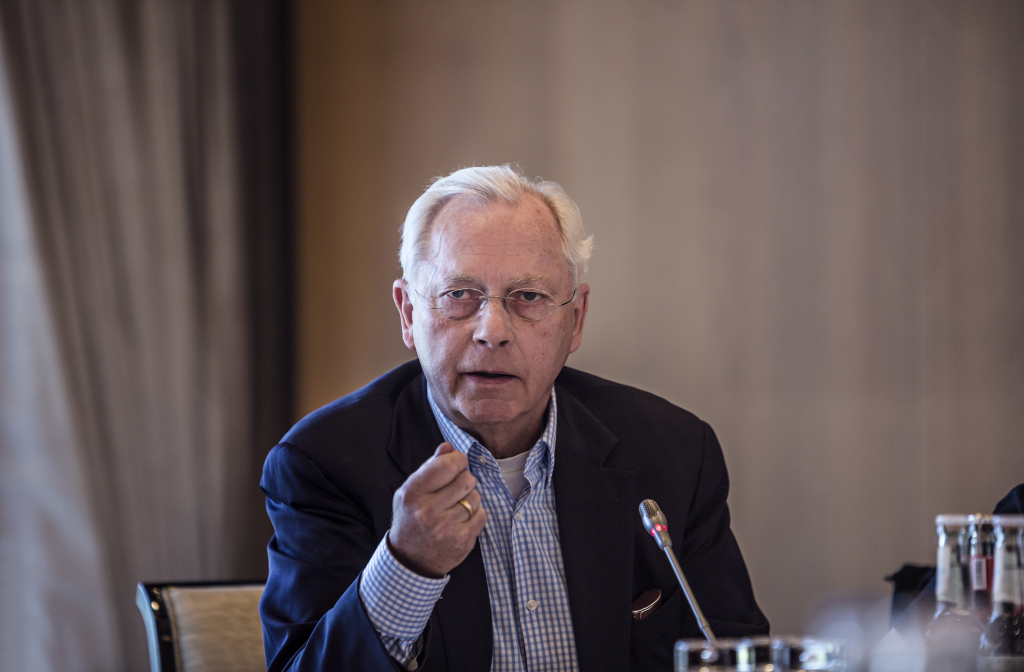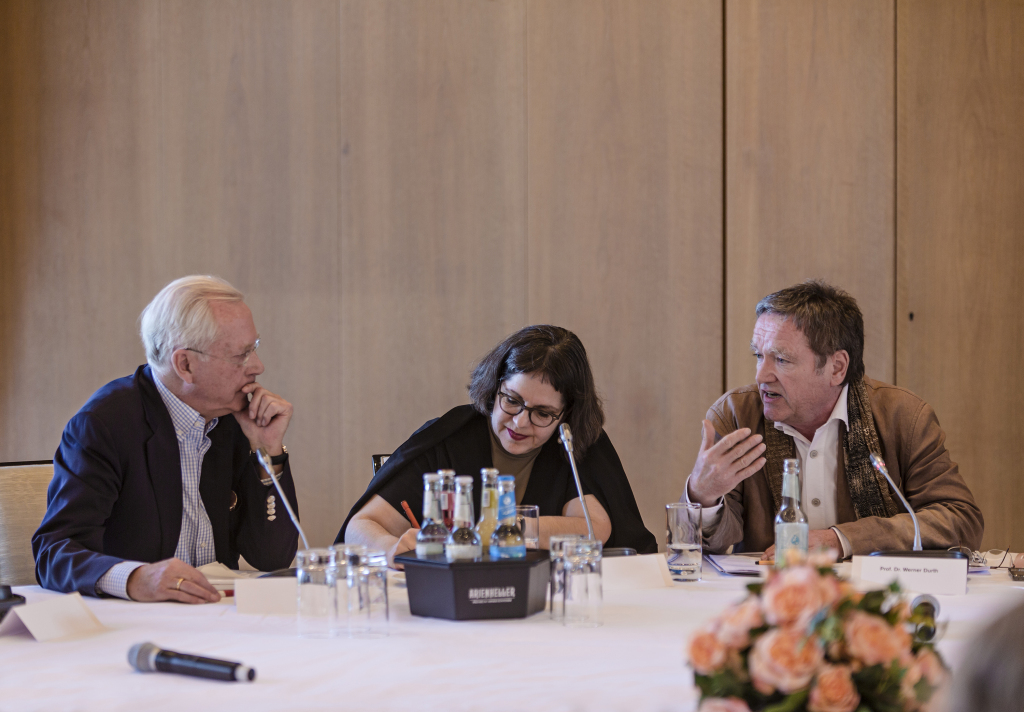 (ltr) Uwe Karsten Heye, Elisabeth Bronfen, Werner Durth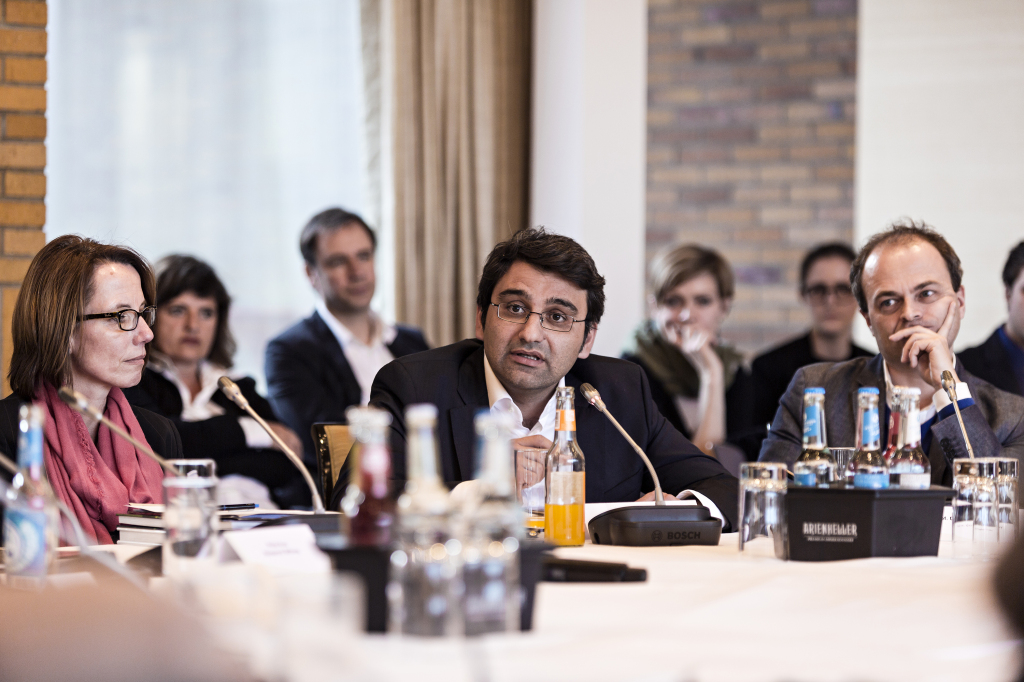 (ltr) Judith Koppetsch, Savvas Ciriacidis, Stephan Trueby