Justus Dahinden — How is it to have God as a Client?
April 13, 2016
Interview and meeting with the architect Justus Dahinden in his church Maria Krönung.
Public event in conjunction with this semester's design studio "Oh, Lord".
Wednesday, 13. April 2016, at 10.30 am
Kirche Maria Krönung
Carl-Spitteler-Strasse 38-44, 8053 Zürich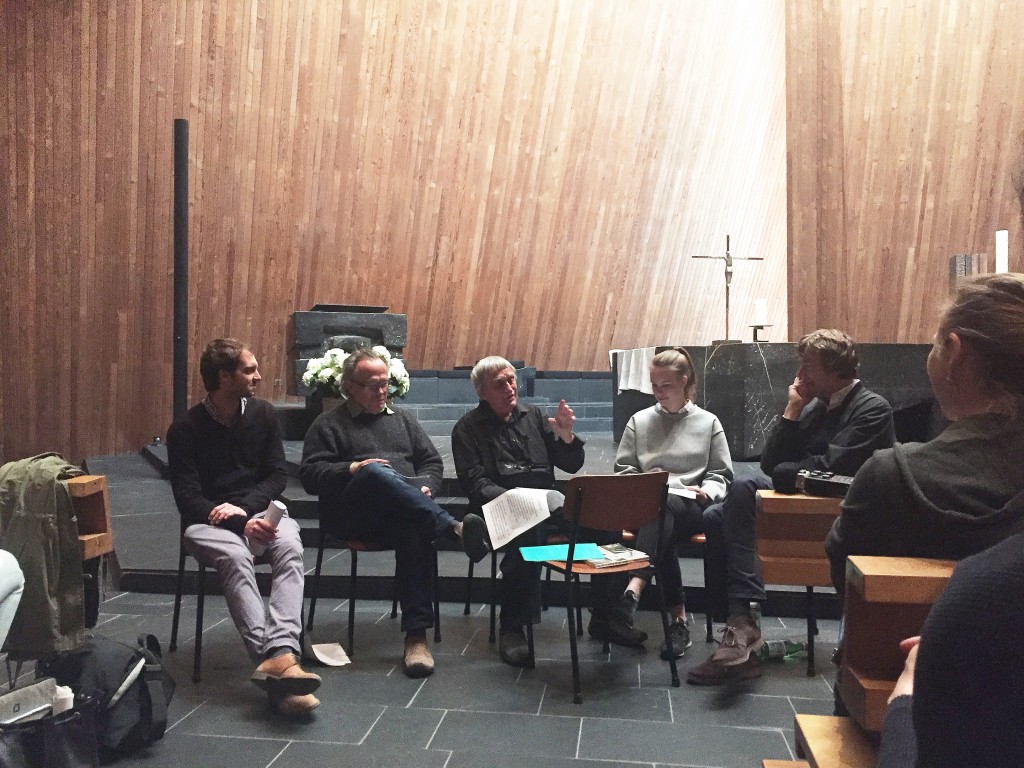 Justus Dahinden and his son Ivo Dahinden, talking about how it is to have God as a client, in the Maria Krönung Church Witikon, he designed in 1965.